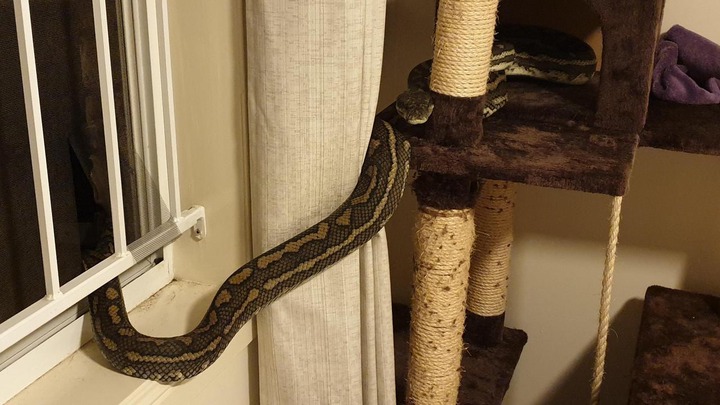 "My husband died and now every time I fall asleep his Mamlambo comes into our room" Said Lorraine Dube from Kempton-Park, who said that she knew that her husband had a Mamlambo, but she didn't know that it remains behind when he dies.
She said that her husband told her about the snake because he had no choice but to tell her because he had to bring girls into the house so that the snake can poke them. The snake brought them money and made them rich, but it couldn't prevent her husband from being involved in an accident and losing his life. Lorraine said that after her husband passed away, she thought the snake would die or vanish because its owner was no more, but it remained, and they had to feed it every day.
"After my husband passed away, the Mamlambo started coming into the room and I didn't understand what it wanted. I would fall asleep and after some few seconds I would hear its hiss next to my face and so I think its aim was to poke me because I'm a woman and my husband is not around to bring girls for it. Fortunately, the sangoma who gave my husband the Mamlambo used muti to protect me and made it impossible for it to poke me, now it just comes into the room every night, but it can't poke me. The problem is it might end up killing me, so I don't want it to be here anymore, I want someone to get rid of it because we are no longer safe" She said.
Content created and supplied by: MakhayaNews (via Opera News )