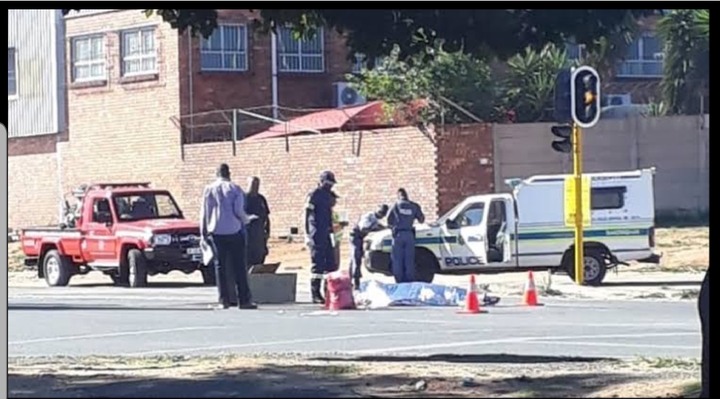 A 25-year-old mother in court for the murder of her two daughters whose burnt bodies were found in an abandoned building in Atteridgeville, the case has been remanded to 15 February 2021 while the suspect remains in custody.
Most people are asking if she is really the mother because mothers protect their children, so this case leaves an unanswered question.
she should have just given them up for adoption if she saw that she does not want them anymore, or just run away from them if the adoption is too much for her.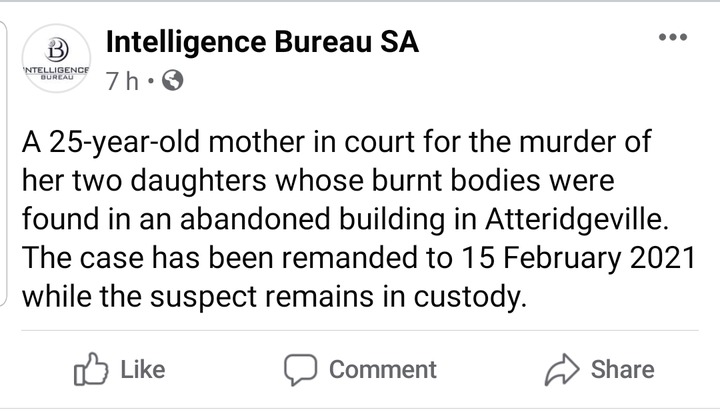 South African law should stop delaying cases where kids are involved, the criminals need to be punished the same day and way. Those girls never had the last meal so why must she enjoy a meal in jail?
Those girls never thought they will not ever see day light on earth so why must she sees the following day?
What's wrong with South Africans? People are killing their own children, what have we become prehistoric savages with no fear of God.
Its how South Africans are solving poverty now, killing their own is now a trend, they do not value lives and it's a shame.
Content created and supplied by: Thee_Hub (via Opera News )