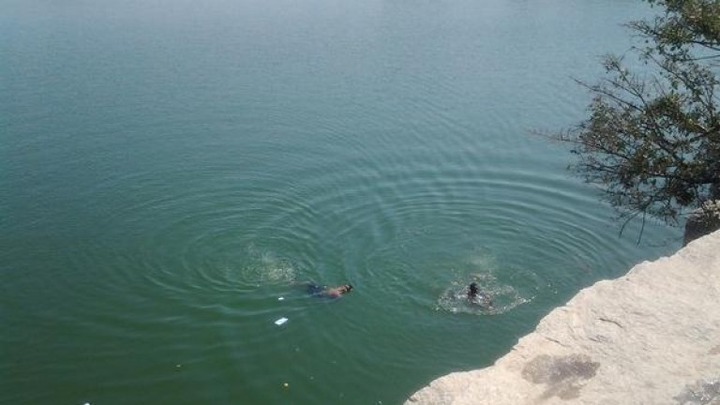 This is the epworth dam where it was once a quarry hole where they used to dig up road crush,the epworth dam is very dangerous because water only flows inside and never flows outside,people who stay by do not have home taps or access to clean water so they use the quarry to do washing and use the water for irrigating plants as well.
heres what makes it dangerous people throw garbage and non perishable stuff such as metal and plastic,some use it for washing making it vwry dangerous to swim in but still some people use it for swimming,then the non perishable things thrown inside suffocate people and cause health risks,this then results in them being unable to swim comfortably and end up drowning.
this dam has has several incidents of people drowning especially if there had been strong rains,the strong rains cause the dam to overflow and it makes it impossible to see wherre it starts or ends,some people have been found floating and causes of their deaths are related to drowning while swimming,some people have named it the epworth killer dam.
Content created and supplied by: victornipho20 (via Opera News )