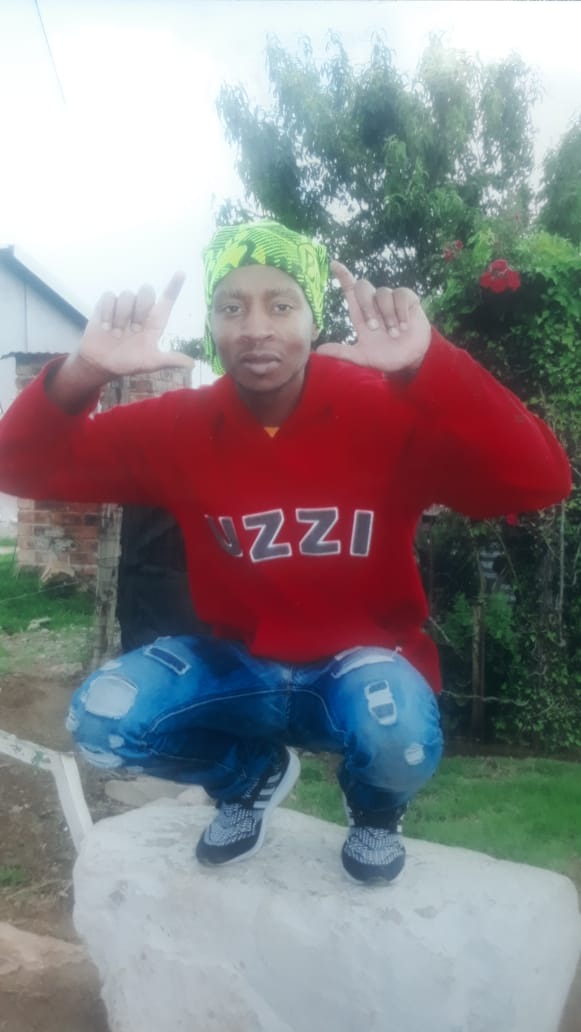 The South African police page on Twitter is looking for help in order to catch a 31 year old suspect. This man disarmed a police officer when he was taken to Dullstroom for questioning. Anyone who has important information about his whereabouts his allowed to contact Detective Lerobane on 0787302831.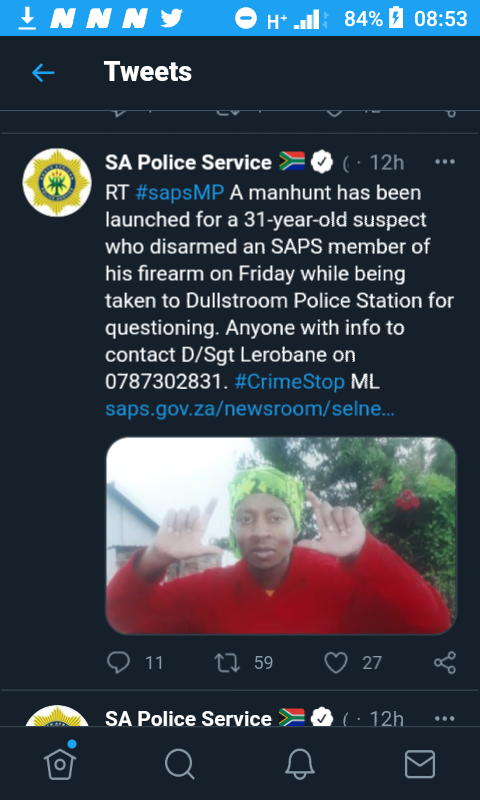 But most of our people in the country are no way happy about what happened, especially in a police station. Because this shows that our police officers who are supposed to protect us are weak. In the comments section people were questioning his skills as policeman. In short weak training leads to being disarmed and armed robberies at the police station. And also the suspect can use the fire arm in order to commit serious crimes.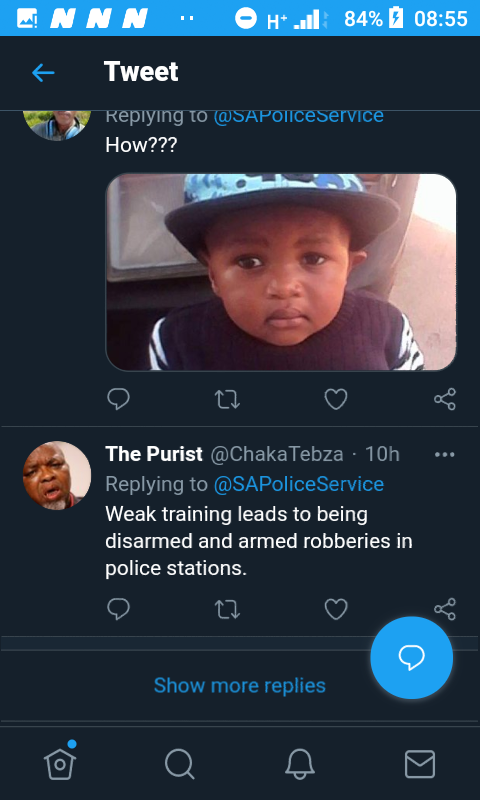 And also some people are of the opinion that they're exposing one of their own, it can't never be easy to disarm a police officer especially inside a police station. People are asking for the police officer to be charged with negligence. They're even suspecting it was staged in order for the criminal to escape.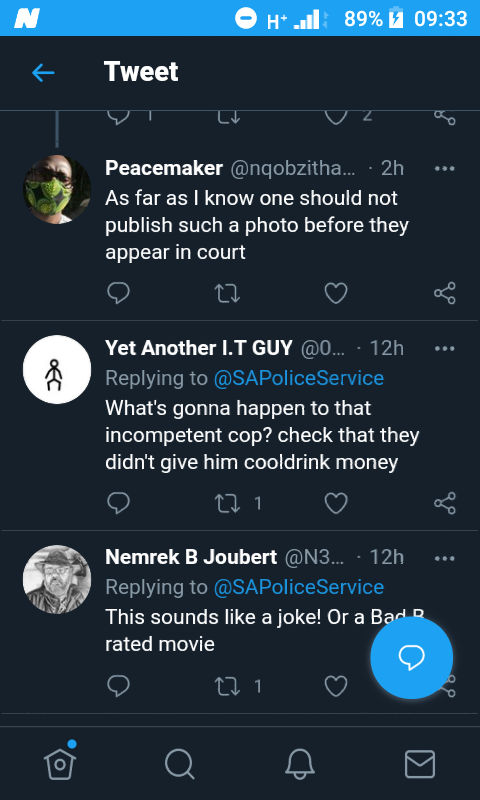 And also those who knows a little bit about the law they think it was wrong for the police, to post his pic before appearing in court. And also they want the cop to be investigated because they suspect that it's possible that he was bribed.
Sources:
Twitter
Content created and supplied by: Sebastian_Gomez (via Opera News )