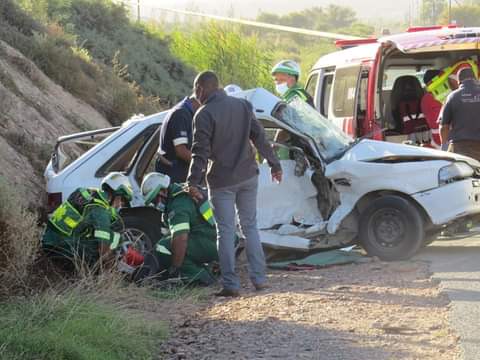 A tragic accident occurred in the Western Cape earlier this morning a man and his two children were involved in a head on collision with a bakkie.
According to the FlyingNewslive Facebook post a father was in a rush taking his two children to school earlier this morning 22 February 2021 when he suddenly collided with an on coming bakkie which was caused by him driving into a side junction, unfortunately he passed away at the scene.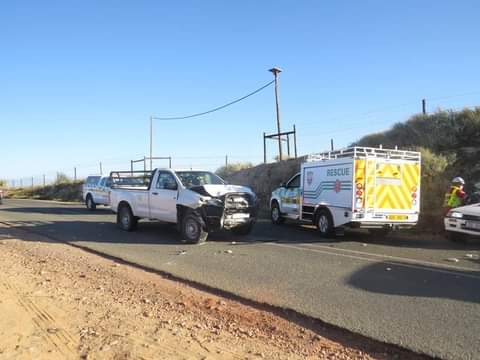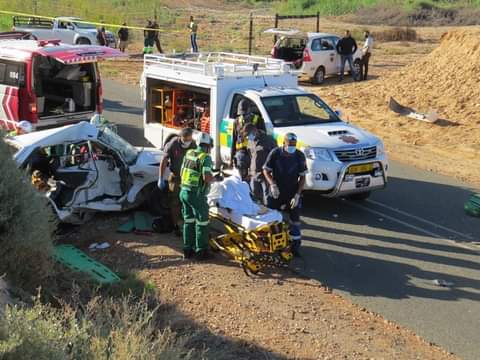 The man was driving a white Mazda sting, the daughter was severely injured and had to be rushed to the hospital by the paramedics, the young boy was also seriously injured and was quickly rushed to the hospital by an emergency helicopter hopefully they will both make full recovery.
The workers who were at the back of the bakkie were also injured and had to be taken to the hospital, however the driver of the bakkie was unharmed, a pastor who was on the nearby farm suffered a head injury and died at the scene so far there is two fatalities that were reported which is, the pastor and the two children's father.
The scene was a very heartbreaking scene to witness especially when the wife of the man came at the scene and witnesses what's going on, she was informed by someone that her husband was involved in an accident.
It's important for people to avoid overtaking on the road because it is a very dangerous thing to do, many vehicles collide because of overtaking.
Source:https://www.facebook.com/475192955877521/posts/3963745300355585/
Content created and supplied by: TshiamoMbiza (via Opera News )