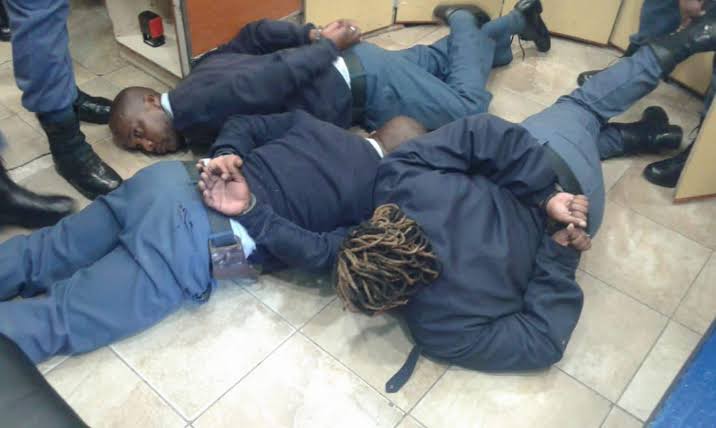 (Dramatized picture)
Five crooked licensing office officials where arrested for multiple counts of fraud their court case was postponed yesterday.
According to the intelligence Bureau of SA Facebook post five Umgeni licensing office officers in Howick were arrested by the police for allegedly being in involved in fraudulent activities, they were supposed to appear in court yesterday 3 February 2021 unfortunately it was postponed.
The postponed court appearance has caused an uproar on social media, many people are suspicious that there's corruption involved in the postponement of the case, because the five officers are facing hundred counts of fraud and corruption the next court has not been announced yet.
According to the intelligence Bureau of SA Facebook post it is reported that there is an unavailability of social workers reports on some of the convicted officials, this reason has caused a lot of South Africans on social media to be suspicious.
There is currently a lot of people who are in possession of fraudulent licences and a big reason behind this is the crooked officers who give out licences to undeserving people in exchange for cash, the arresting of these officers will shake the landscape of KZN because there will a huge decrease of fraudulent licences.
Source:https://www.facebook.com/684705394876318/posts/4253970731283082/
Content created and supplied by: TshiamoMbiza (via Opera News )