Life is a gift and we surely have to cherish is while it still in our grabs for this young man it seems like it was not the case. He committed suicide right after posting that he would love to be buried well and people took his statement for a joke. It was just a young boy who needed an ear and it was a misfortune that people took it as a joke and never connected with him as to why he is writing that.
It seems like it was just a young boy going through depression and he only needed an ear that we tell him that death is not the way. In life other people are suffering in silence without saying a word the next morning we just hear that they are gone without a sickness or danger. They cut their lives short because of some life problems.
Here are some pictures of what he posted before it was announced that he passed away. He needed help let's fight depression.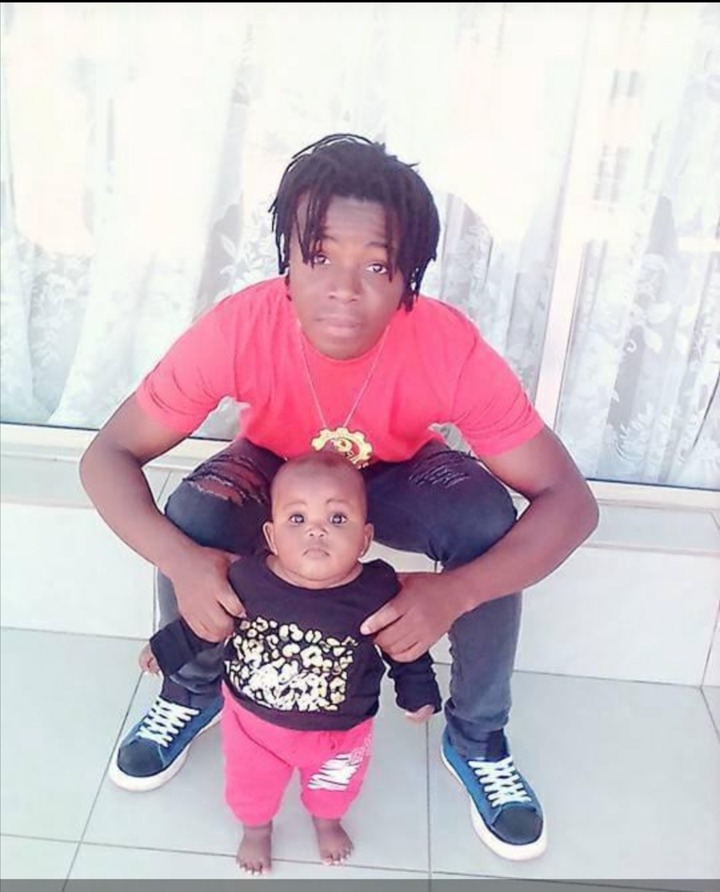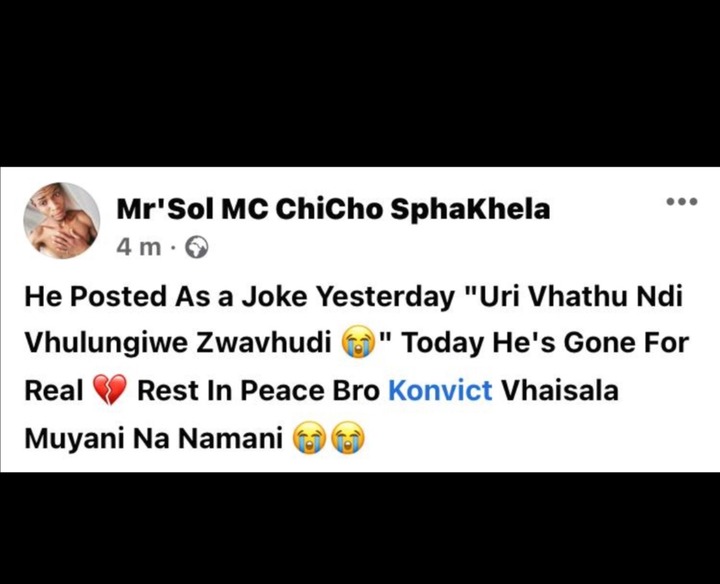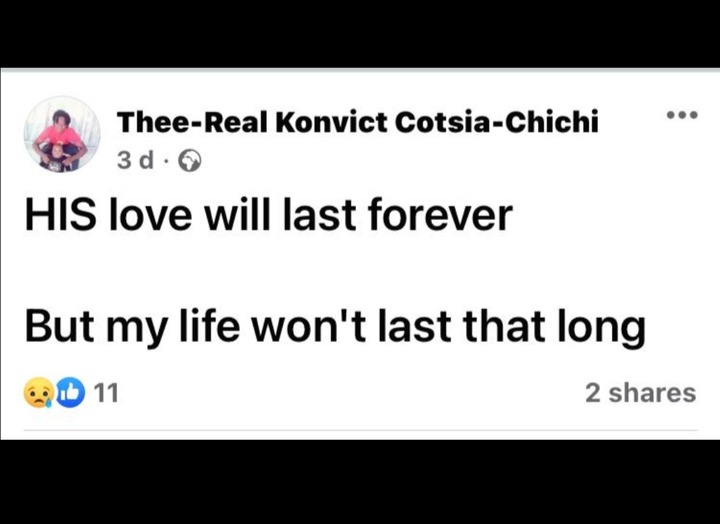 This was a conversation between him and one of his contacts before he committed suicide.
Content created and supplied by: [email protected] (via Opera News )