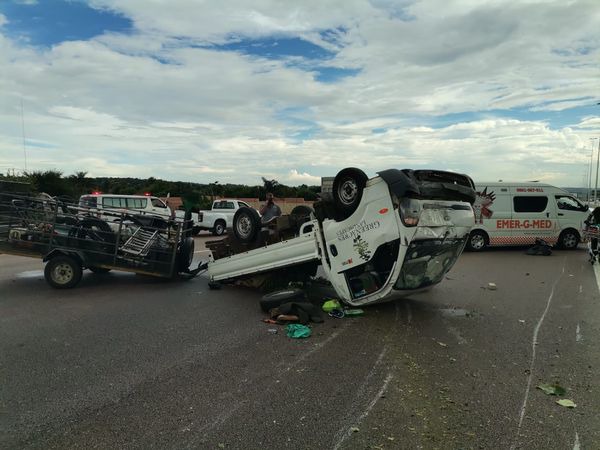 On Tuesday 16 February 2021, one of the busiest roads in South Africa recorded yet another unfortunate incident.
This road is the N1 and at 07:30 in the morning calls were already being made to emergency service providers inviting them to a scene in which their services were greatly needed.
The police and paramedics responded to calls of a single vehicle crash which had occurred in just before Botha Avenue on the N1 South.
When they got to the scene, a small crowd had gathered around while cars where parked with motorists trying to offer assistance.
In the middle of the road was a delivery van which was lying upside down and the driver was still entrapped in the vehicle.
Local authorities managed to successfully extract him and other patients who are said to have been passengers of the truck were lying on the ground a few metres away from the scene.
Paramedics got onto their work and began assessing the patients. Most of them had injuries which ranged from serious to mild.
Multiple patients were treated on the scene before various ambulance service providers began transporting the patients to the hospital.
The patients are set to receive further treatment at be the hospitals.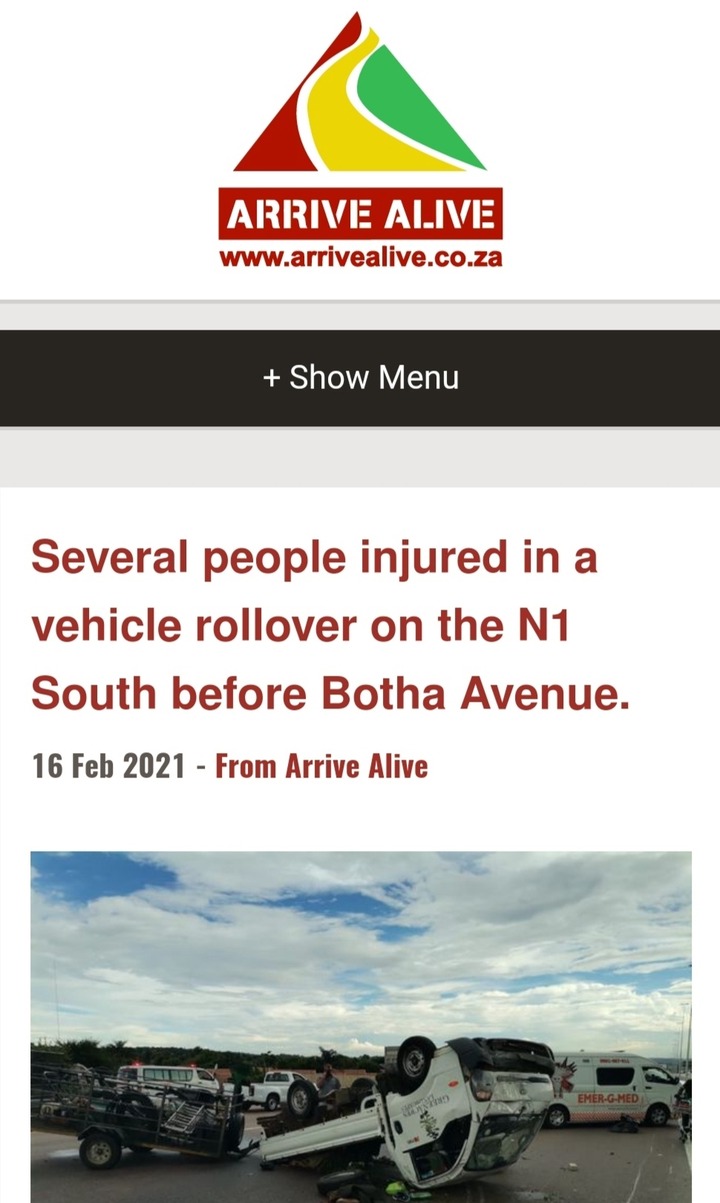 Local authorities claimed that the driver lost control of the vehicle and overturned which resulted in the collision.
Content created and supplied by: CrimeSA (via Opera News )