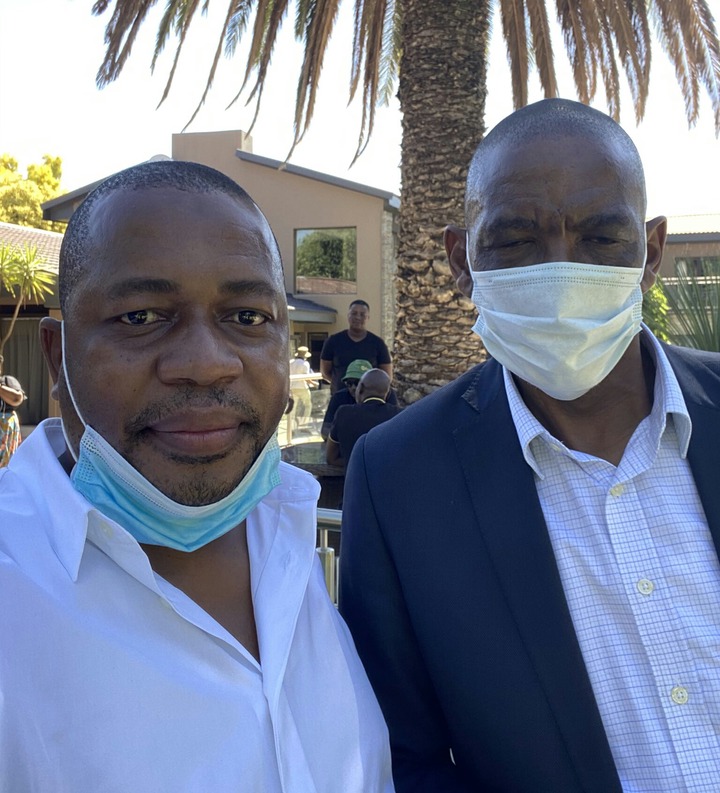 Ekurhuleni City Mayor Mzwandile Masina said he is shocked by the charges against ANC Secretary General Ace Magashule who is facing fraud and corruption charges related to the R255 million asbestos project in the Free State.
Masina argues that Ace Magashule has nothing to do with the R250 million he is being accused of as he only asked for donations for foreign students.
"So it means when Presidents call Global or SA corporate to build schools, clinics, libraries or and other social amenities they can be charged like Ace Magashule. I've just read the indictment and i can say i am shocked at these charges.
Ace has nothing to do with R250 million please read sir," he said as he responded to the allegations that Magashule is facing.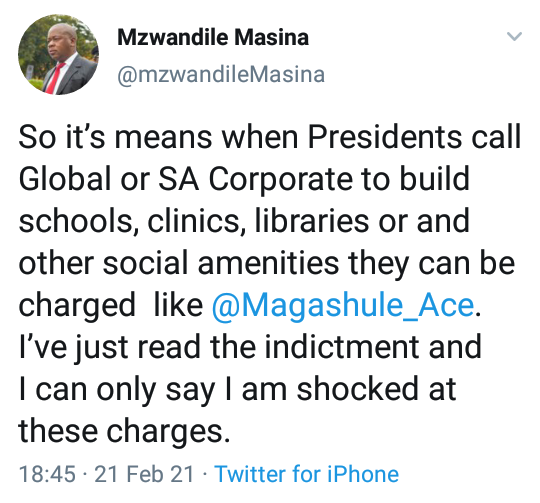 Masina said he red the 70 page long document shared in court with all the accused persons on Friday after the court proceedings.
The Ekurhuleni city mayor adds that even if the state is to do an audit, the findings will have nothing to do with ANC Secretary General Ace Magashule.
"Even if there were audit findings they would have nothing to do with ANC SG," he said.
Masina maintains that the charges against Magashule are being formulated.
"If the state had successfully convicted the real accused they would argue a case of @proceed of crime not these flimsy charges of PFMA," he said.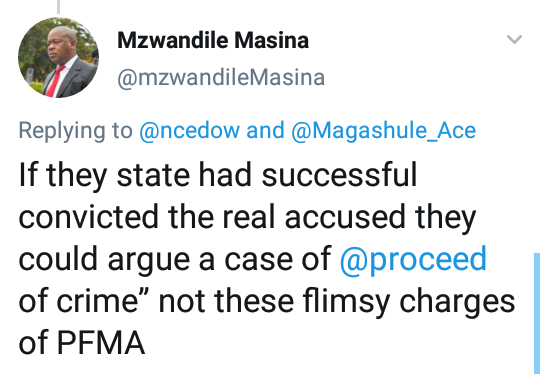 Content created and supplied by: yunahbvumbwe (via Opera News )