Source: https://twitter.com/presidentmarven/status/1368798738974703616?s=21
Hospitals  are suppose to be the safest place we run to when we get sick or going to give birth . These nurses and doctors took a oath to be able to serve the community needs the most decent and appreciative way in terms of the medical conditions.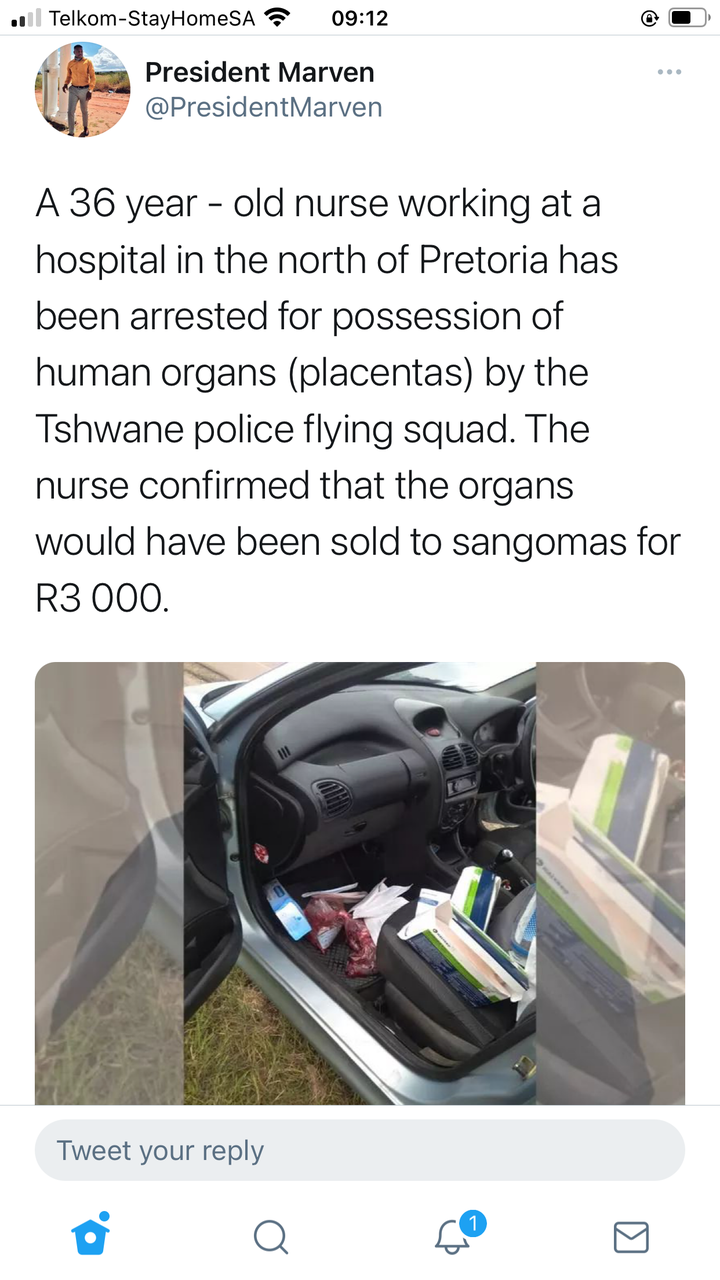 Today it has been reported that A 36 year - old nurse working at a hospital in the north of Pretoria has been arrested for possession of human organs (placentas) by the Tshwane police flying squad. The nurse confirmed that the organs would have been sold to sangomas for R3 000.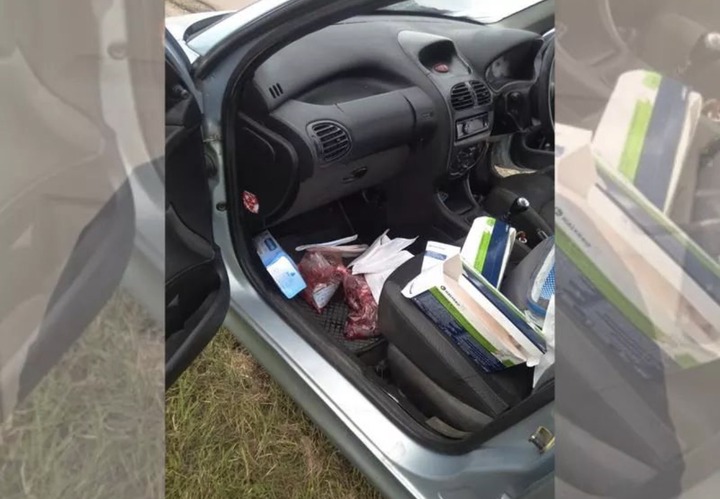 According to people who knows best, these placentas are used to women who are not able to give birth . What happens is that those who goes to this certain sangoma with the problem related to giving birth and so forth  will then have to use these placentas for their own good  benefits. It hasn't been clearly said of how they use them.
This is really not good . She is employed but at the same time she is doing her other side job by stealing placentas for other people . This is what we call inhuman, you can not do this when you are a normal person who deals with people , people will be afraid of going to Tshwane hospital now as they are not sure what might happen to them . 
Let's be careful and mot relax when we are in the hospitals . We should always be on the loolsput of our selves.
Content created and supplied by: Sherly166 (via Opera News )