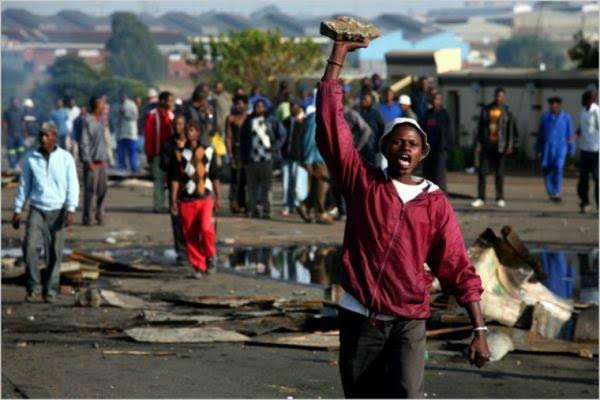 (Dramatized picture)
Two suspects who were accused to have been terrorising community members in Bez where brutally murdered in a mob justice attack.
According to the daily talk SA news Facebook post the community members in Bez valley where fed up with the two suspects who had been terrorising community members for a long time, they used to rob victims at gunpoint and took take their possessions, the two men instilled fear in a lot of residents living the area they would be afraid to go out at night and early in the morning because that's when the robberies would take place.
The suspects tried to rob someone yesterday in the morning, the victim realised that the gun the suspect was holding had no ammunition, the victim screamed loud and called for help from members of the community the suspects tried to flee the scene but they were chased and caught by a group of men in the community.
The suspects were brutally assaulted by members of the community, the police came to the scene while the suspects were still being assaulted they tried to cool down the situation and handle the matter themselves, however the frustrated community members overpowered the police and continued assaulting the suspects with weapons until they died at the scene.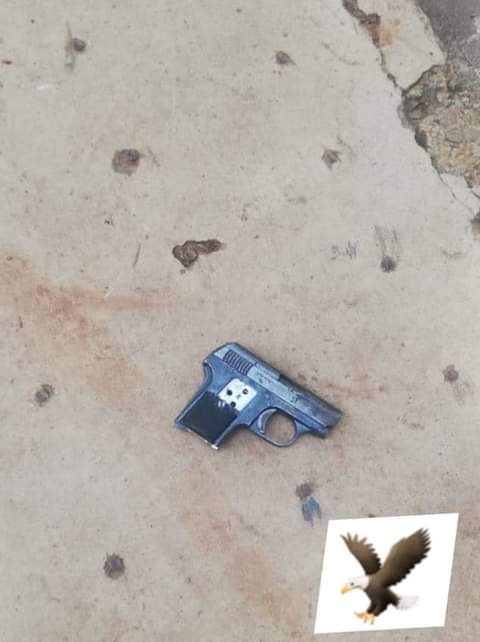 (The actual pictures from the scene)
The tragic incident occurred yesterday 15 February 2021 in Bez valley, there were no arrests that were made by the police because they feared engaging the community members, mob justice attacks are an illegal activity in South Africa it is unclear if police will continue with an investigation to arrest the people involved in the mob justice attack.
Source:https://www.facebook.com/795201140876302/posts/1224089281320817/
Content created and supplied by: TshiamoMbiza (via Opera News )