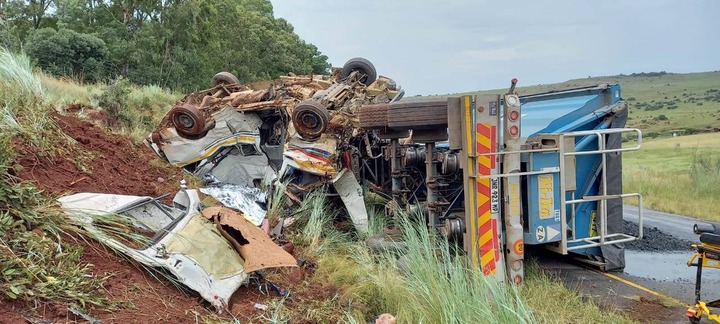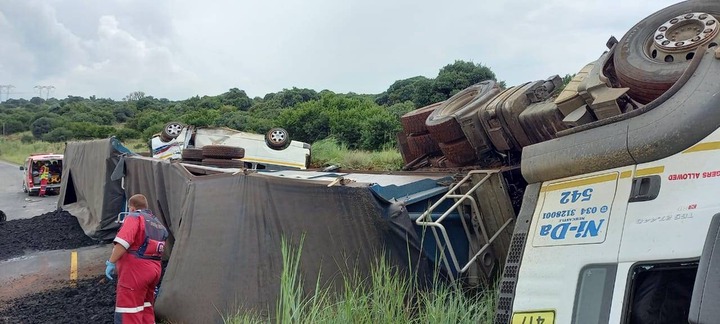 It's a sad day for the people and the City of Newcastle in KwaZulu-Natal.
First Responders say it is as bad of a scene as it can get, the Incident happend at the R34 Memel Road along NewCastle, KwaZulu-Natal on Thursday, 4 February.
The Police Department spokes person says this is a terrible and people who know the victims will be having a hard day about this matter.
There are some other cars that where caught up in the middle of the Incident, with luck not many of the people where injured badly.
The Taxi in question was on a full capacity of passengers, and the first responders say they are 4 who where at the taxi who sadly lost their lives today.
The truck drive was alone in his truck and with him being a Construction Worker, he had his seat belt on which is the main reason why he survived.
Source of information: Construction, Taxi, Police Department, NewCastlr
Tags:@taxiassociation,@newcastlepolicedepartment
Content created and supplied by: Truth-unedited (via Opera News )