Make SA Safennews reported that, FULL DIESEL TANKER OVERTURNED INCOLAE RD MULDERSDRIFT - (27/02/21). Services are responding to clear scene and clean up spill to avoid environmental contamination.
it was reported by Make SA safe news that,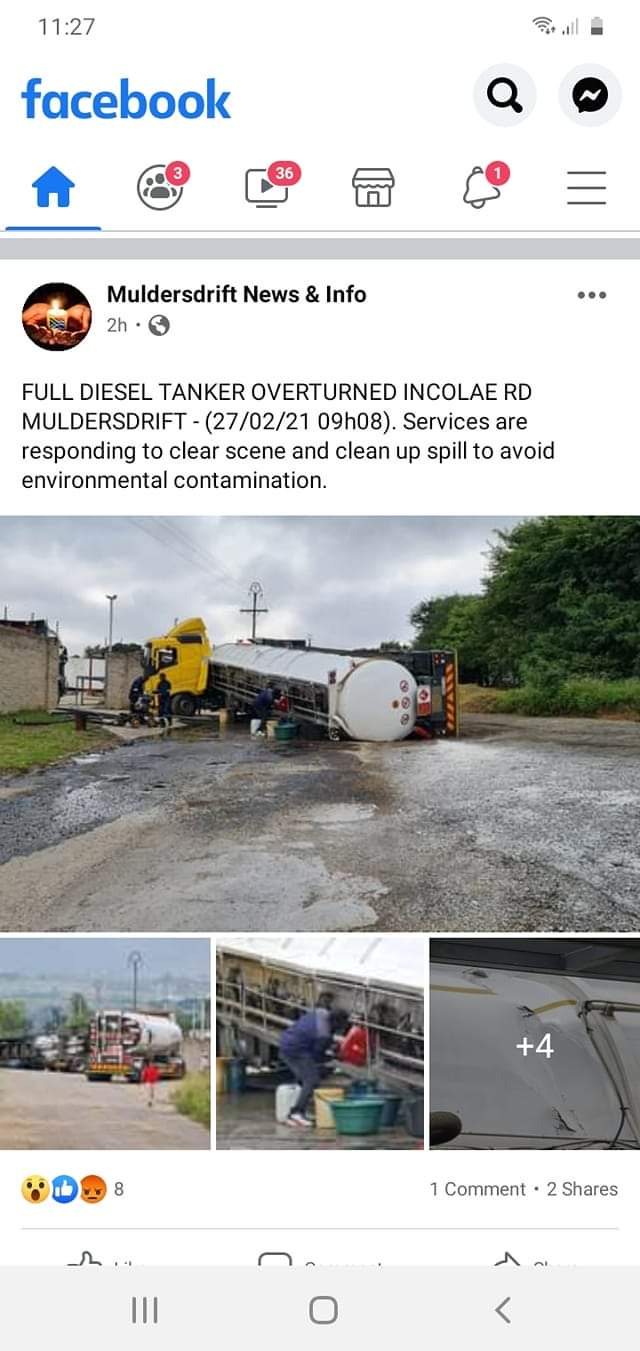 Of course, instead of making sure that everyone is safe, it turns into a looting extravaganza. Looting has become a norm in South Africa.
Make SA safe news reported that, People will make sure that they loot first before they assist people involved in the accident.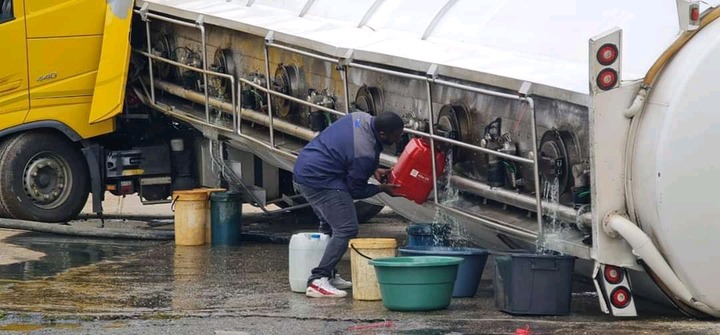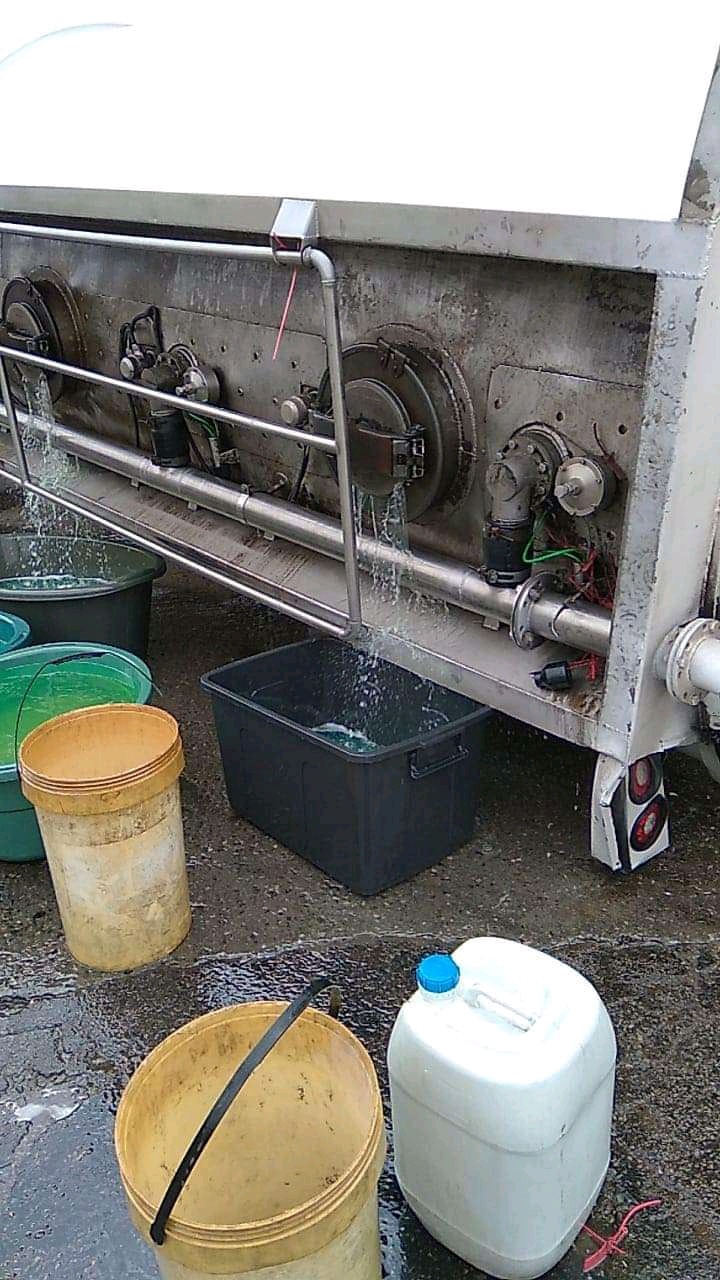 People were sported looting fuel from the truck, risking their lives. Ask people from Mozambique and malawi , this happened people perished and i guess they will never do that again.
One spark people will be dead. It is high time we go back to our morals and leave this thing of looting during the accidents.
Yes we do understand people are hungry and not working but we should find another way of dealing with the problem not looting on the accidents.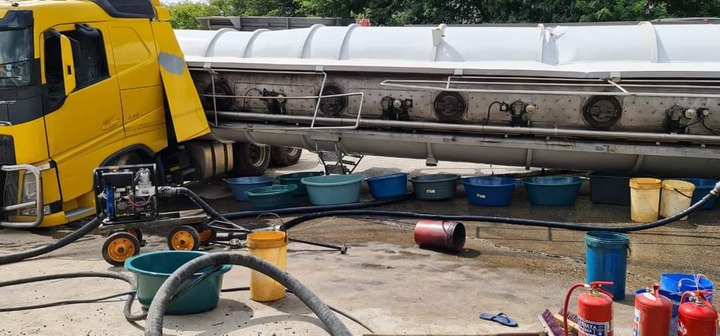 The same mistake happens all over. We lost our fellow citizens for this same mistake.What if it catches fire?
Content created and supplied by: Mukona94 (via Opera News )