When will VW owners have a piece of mind? Owners of VW Polo are the most vulnerable to crime in the country. When parking their vehicles in shopping complexes they are not sure if they will find them intact, with lights or bumber. The bumper and lights are being removed by criminals.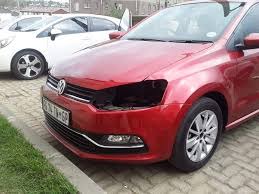 The Volkswagen Group needs to do something about this so they can give their customers a piece of mind. First, the car ranks at the very top of the country's most hijacked passenger vehicle brands according to Ctrack, a global vehicle tracking service. It gets involved in more fatal crashes on South African roads.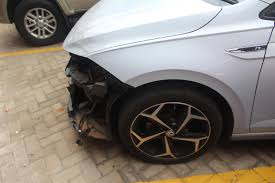 The video has now emerged showing a man effortlessly stripping off the headlights of a red VW Polo in a space of approximately ten seconds, before he gets away. The incident happened on Tuesday 15 February.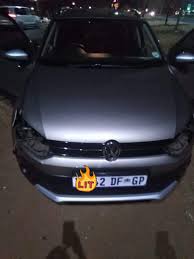 The theft of VW headlights is not only in South Africa, but it's said to be common practice in Maputo and Mozambique where headlights are engraved with the number plate or VIN number to curb these thefts. The cost is approximately R17,000.00 for a set of LED or zenon lights; it's understandable why they are being stolen.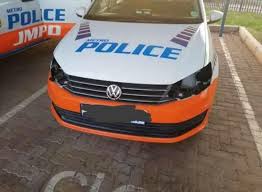 The latest crime stats showed a rise, and even opposition political parties like DA have requested police minister to appear before parliament as they believe he is failing to protect South Africans. Motorists are urged to take precautions .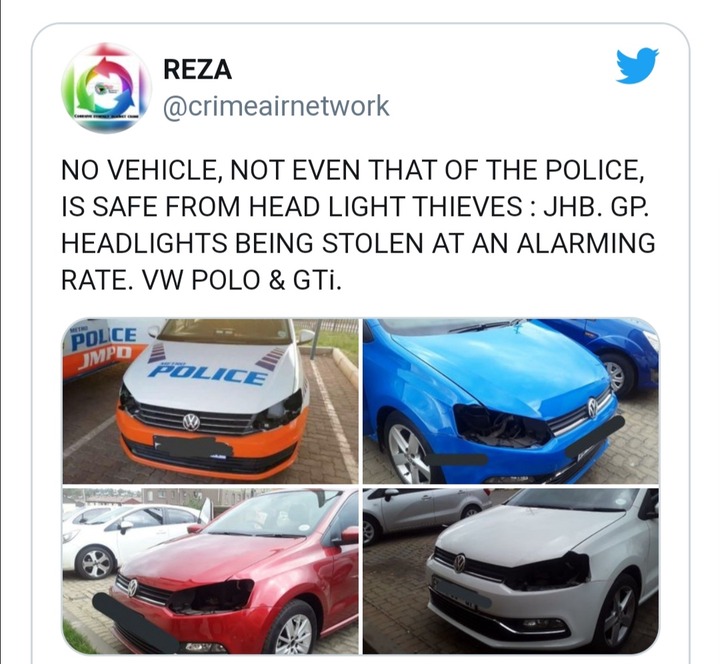 https://www.jacarandafm.com/shows/workzone-mack-rapapali/headlights-stolen-parked-vw-vehicles-gauteng/
Content created and supplied by: Mosware (via Opera News )