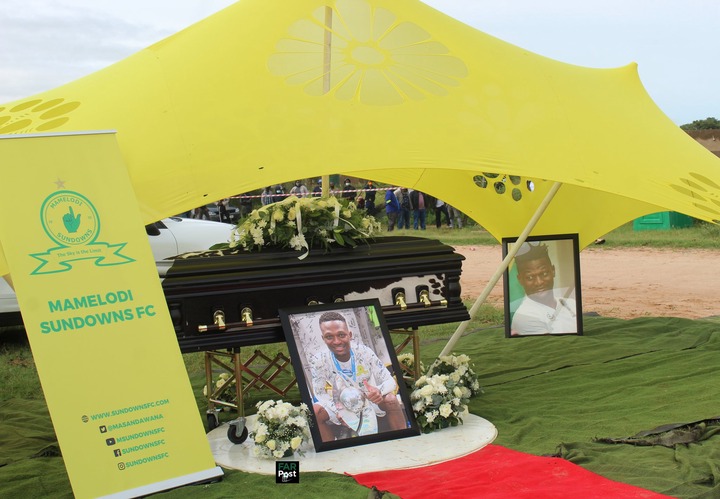 The funeral of the former Mamelodi Sundowns talented defender Motjeka Madisha is currently taking place at his house in Ga-Madisha-Leolo in Limpopo. He is going to be laid to rest at Ga-Madisha-Leolo.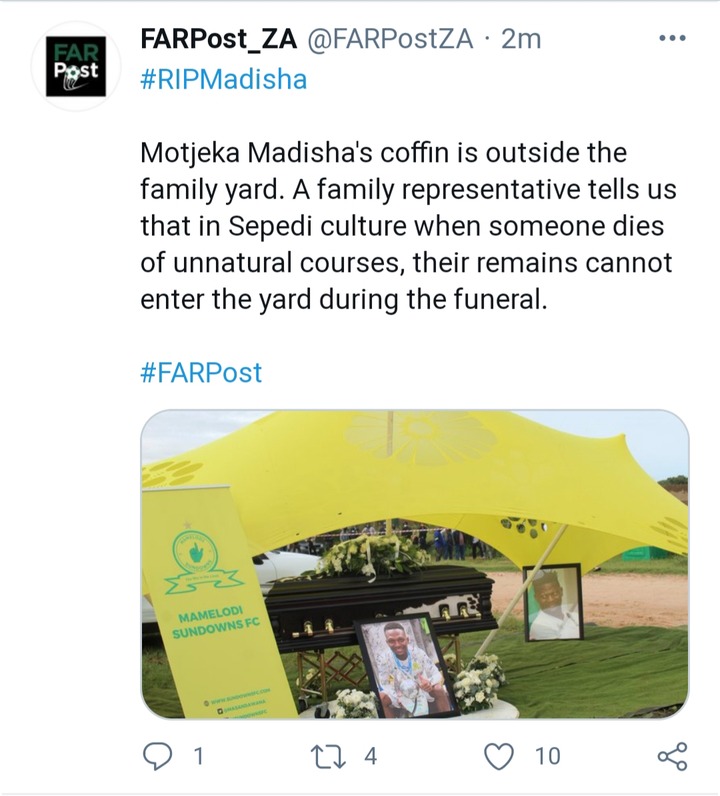 As you would recall, the 25-year-old Madisha died in a car accident in December last year near Kempton Park. He was in his BMW 1-series and it caught fire within few seconds. Madisha's coffin is outside the family yard. According to the Bapedi culture when someone die from an accident, their remains are not allowed to enter the yard during the day of the funeral. This is because they don't want the same thing to happen to those who are left behind in the family.
Those who want to view the body of the a person who died from unnatural causes, they have to do it at the funeral parlour because at home they won't be allowed to do that. The coffin is not supposed to be opened outside. Rest in peace Madisha. 
Source:https://mobile.twitter.com/FARPostZA
Source: FARpost Twitter account
Content created and supplied by: KevinGary (via Opera News )