When elephants fight and collide, it's the grass that suffers. When parents fight, it's the children that suffer. 
A police man has hit the headlines for the wrong reasons after he blocked his ex wife from seeing the child they have together since 2008.
Bright Chinembiri has banned Josephine Chikanga from going anywhere near their child. Being a police inspector, Bright had threatened Josephine with arrest should she defy his orders.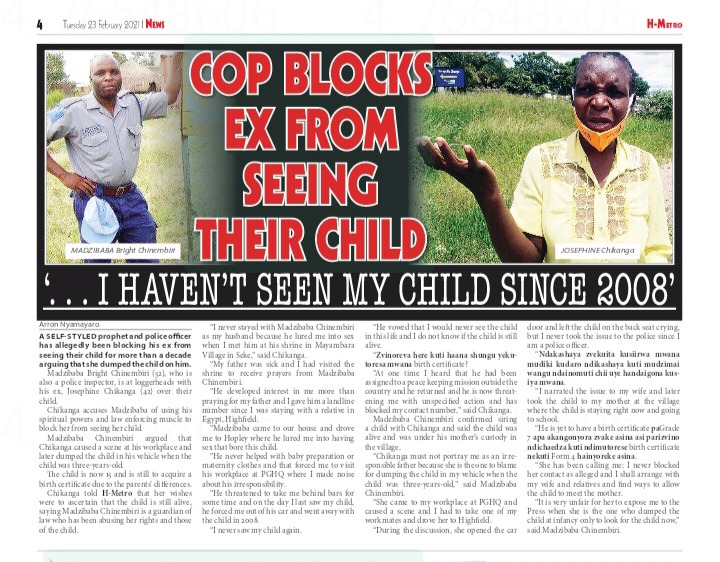 Josephine left the child when he was only two years old and he is now aged 15.
She allege that she met Bright at a shrine were she had gone for prayers. Bright doubles up as a prophet of an apoatomic church. The two kicked it off from there and one thing quickly led to the other. 
Things took a bizzare twist when Bright married another woman. Apostolic Church prophets are well known for marrying more than one woman.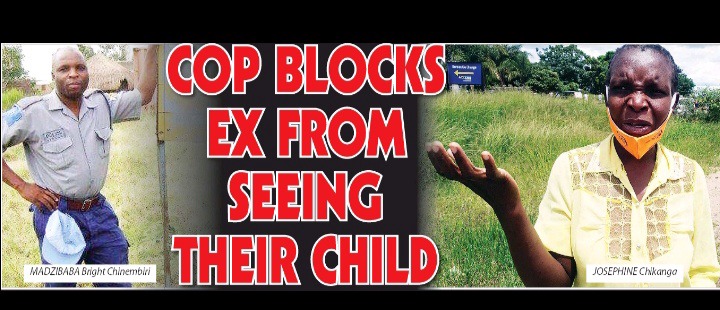 Josephine left only to return two years later with the child. 
Bright told his story. 
 "Chikanga must not portray me as an irresponsible father because she is the one to blame for dumping the child in my vehicle when the child was three-years-old," said Madzibaba Chinembiri.
"She came to my workplace at PGHQ and caused a scene and I had to take one of my workmates and drove her to Highfield.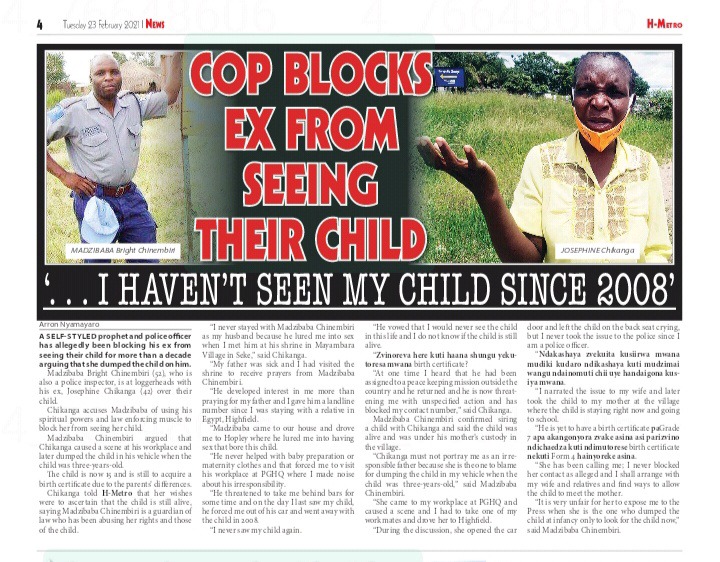 "During the discussion, she opened the car door and left the child on the back seat crying, but I never took the issue to the police since I am a police officer," he said. 
All Josephine now wants to do is to see her child which is what prompted her to go to the media. 
Source: HMetro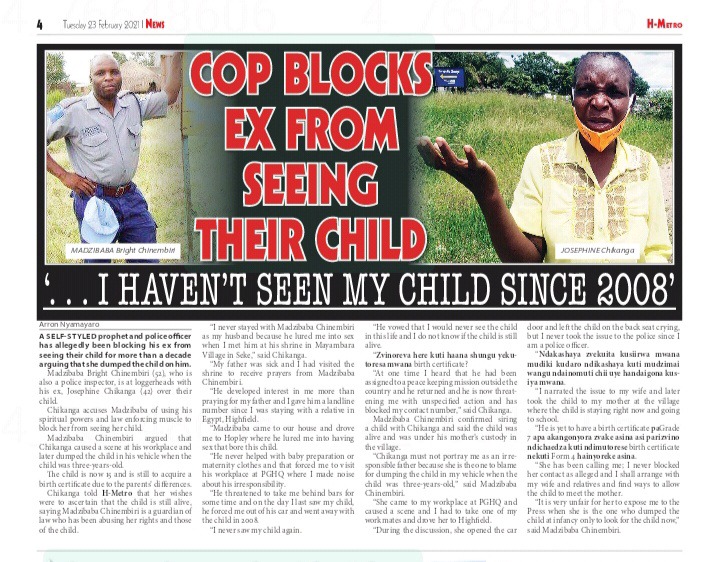 Content created and supplied by: LeahWrites (via Opera News )