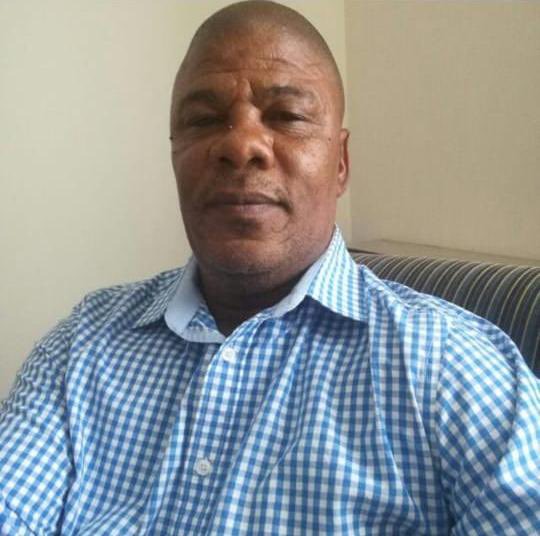 Upsetting reports reveal that the sexual abuse by 'male' to ladies can't be limited by either profession and age alone, the former finds expression in a reported sensitive case of Meneer Molete who's a pervert who has found sexually harass female students.
In some cases, he's said to conduct verbal abuse, and even physical one, all this is taking place in Phahama Secondary School.
Molete was called before the formal disciplinary hearing, charged with seven(7) misconduct but he did not plead guilty.
Timeline
The disciplinary hearing report reveals the dates, incidences, and identities of the victims.
However, it is alleged that he improperly conducted himself when:
(I) in 2012 when he tells a student that a year would not end without him having sex with her.
(II) in February 2012 he tried to kiss a student.
(III) in November 2011 he inserted his finger in a leaner's vagina.
(IV) February 2013, he told another student that he wish to sex with her.
The full disciplinary hearing report is attached below: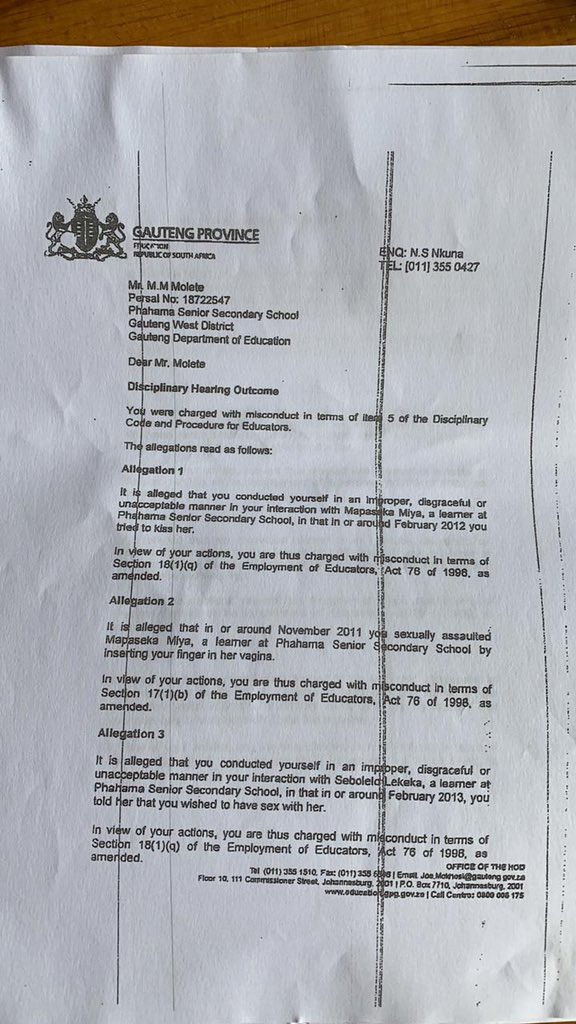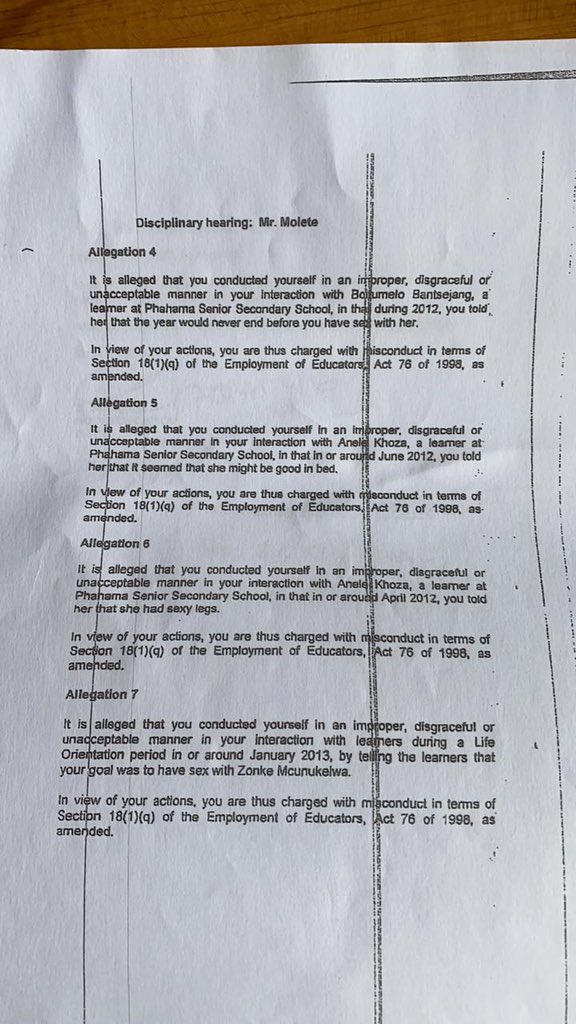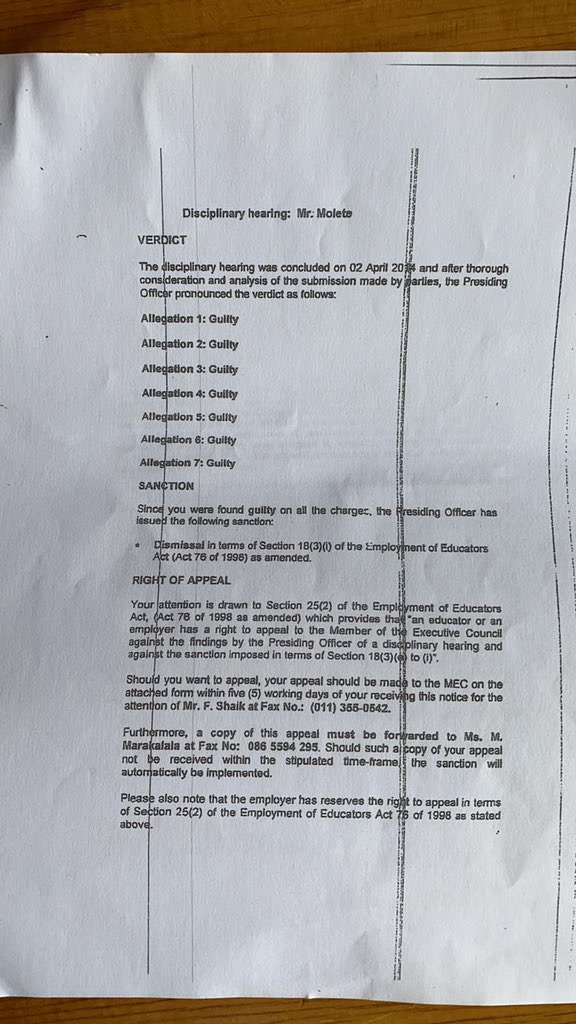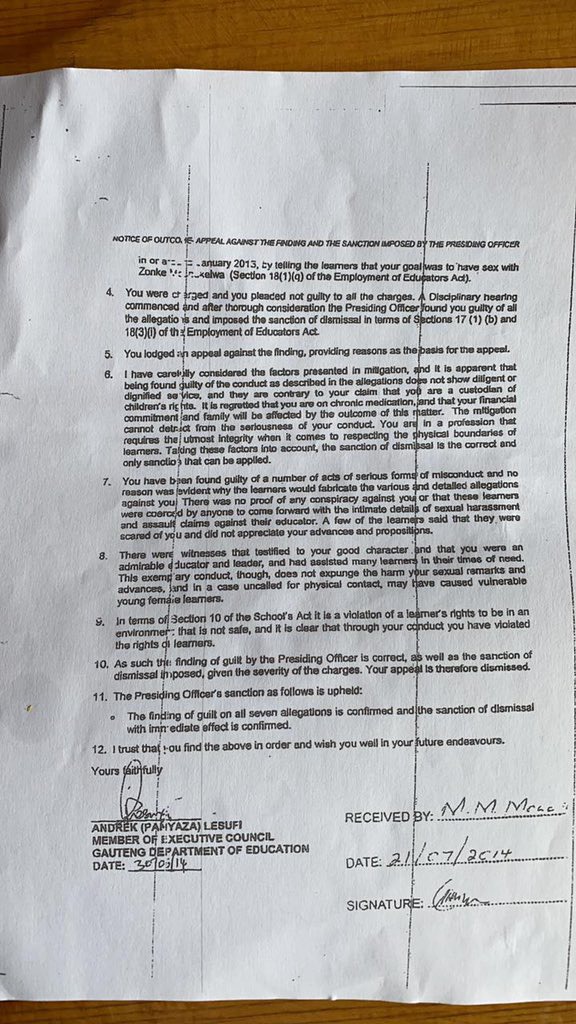 Be that it may, upon all allegations Molete was found guilty in all charges by section(18)1(q) of the employment of educators.
Imagine the whole drama in Gauteng under supervision of Panyaza Lisufi ( MEC education) who recommended a full sunction and dismissal of the offender.
However a complaint by parents of the victims reveals that the Man is still working elsewhere, and to protect the learners public, parents wrote to the officials.
The school John Martin Catholic, is said to be a private sector and that is where the man is currently working.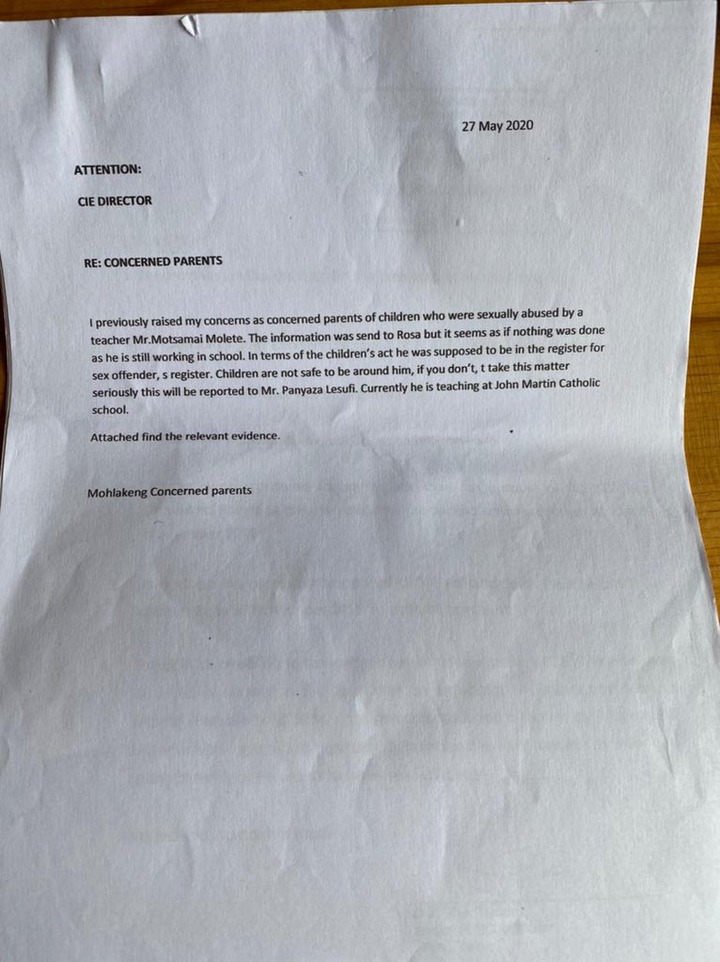 Share|Like|comment
Content created and supplied by: DzomoLaNdau (via Opera News )