Daring FRIENDS BURIED 
Hlayiso Mangue's mom, Fortunate Mkhabela, (left) and gogo Rinah Mkhombo are thinking that its difficult to acknowledge that Hlayiso's away for acceptable. Inset: Hlayiso Mangue, who suffocated in a mining dam in Lillydale. Photograph by Tlangelani Khosa. 
THE groups of the two children who suffocated in a mining dam portrayed them as valiant. 
Companions Lufuno Nkuna (8) and Hlayiso Mangue (9) passed on after they purportedly went to swim on Wednesday, 3 February. 
They were both covered at Lillydale Cemetery in Mpumalanga on Sunday, 7 February. 
Source: BRAVE FRIENDS BURIED (dailysun.co.za)
Lufuno's gogo, Sarah Makutu (69), said: "We're in agony and it will require some investment to acknowledge that our grandson is no more. He was youthful and valiant. We anticipated a great deal of things from him, however passing has denied us of him."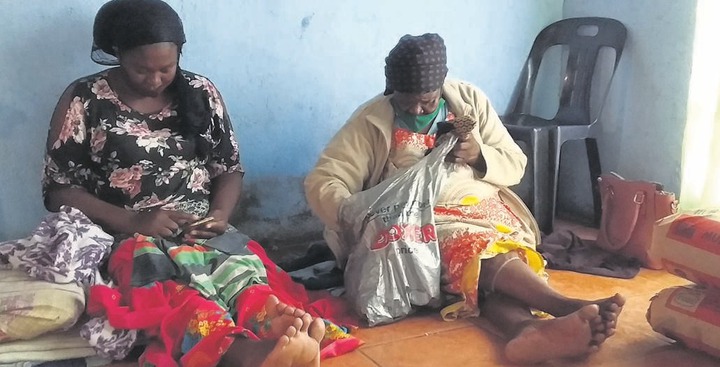 Hlayiso's mom, Fortunate Mkhabela (34), additionally portrayed her child as courageous. 
She said he longed for turning into a police officer. 
"It's agonizing and it will require a long time to acknowledge that my child is away for acceptable. He was a cheerful child who got a kick out of the chance to engage us by moving. 
"His passing has left us with a ton of inquiries," said Fortunate. 
Induna Julius Nyalungu (75) encouraged guardians to watch their children and not permit them to swim in the dam. 
"We accumulated here to let go little youngsters whose passings might have been forestalled. 
"I need to request that guardians guarantee that they known their children's whereabouts consistently. I don't need a comparable occurrence to happen once more," said Nyalungu. 
Content created and supplied by: Kulfi (via Opera News )