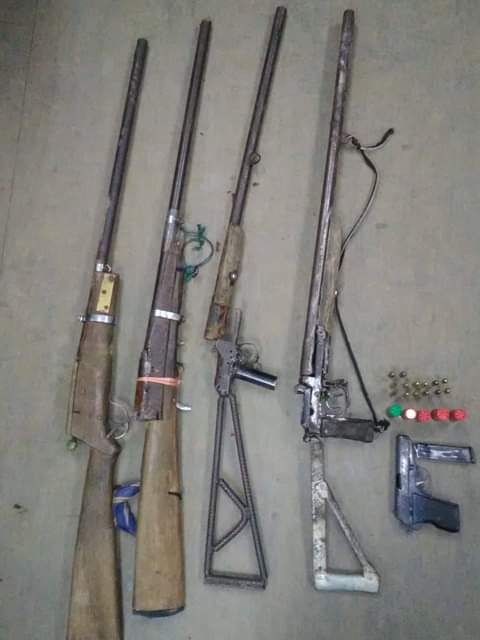 A man who is an alleged gangster was caught with multiple homemade shotguns and a pistol he was immediately arrested by the police.
According to the intelligence Bureau of SA Facebook post police conducted an operation at Gwaleni and mombeni areas in KwaZulu Natal, when they found a 34 year old man in possession of homemade shotguns, a pistol and 19 rounds of ammunition yesterday 3 February 2021.
It has been alleged that the 34 year old man is a gangster and sometimes people come and get guns from him when they want to go commit crimes, he was immediately arrested and taken to jail for being in possession of illegal fireams and ammunition he will soon appear in court to face the charges.
Criminals often use illegal fireams and ammunition in cash in transit robberies, assassinations, and other criminal activities because illegal fireams and ammunition cannot be traced by the police for investigating which makes it easier for a criminal to get away with a crime.
Source:https://www.facebook.com/684705394876318/posts/4251630451517110/
Content created and supplied by: TshiamoMbiza (via Opera News )