The issue of illegal foreigners is huge problem in South Africa, even if the statsts are not accurate because illegal foreigners can't be accurately counted, statiscs South Africa had predicted that there are around over one million illegal foreigners in South Africa.
The illegal immigrants in South Africa have been accused of stealing jobs and gaining favor of employment by employers for cheap labour, a large number of this illegal foreigners come from close by countries fleeing the economy of their country. At the time of the lockdown with boarders closed prohibiting the entrance of immigrants because of the fear of the coronvirus, video Clips emerged in number on social media showing how much and how illegal immigrants come into the country.
However not all immigrants in South Africa come in without the legal way of doing so and the ones that are come illegally are sometimes caught.
The was more sixteen foreign national that were arrested around Johannesburg for failure to show identification, on Saturday 20th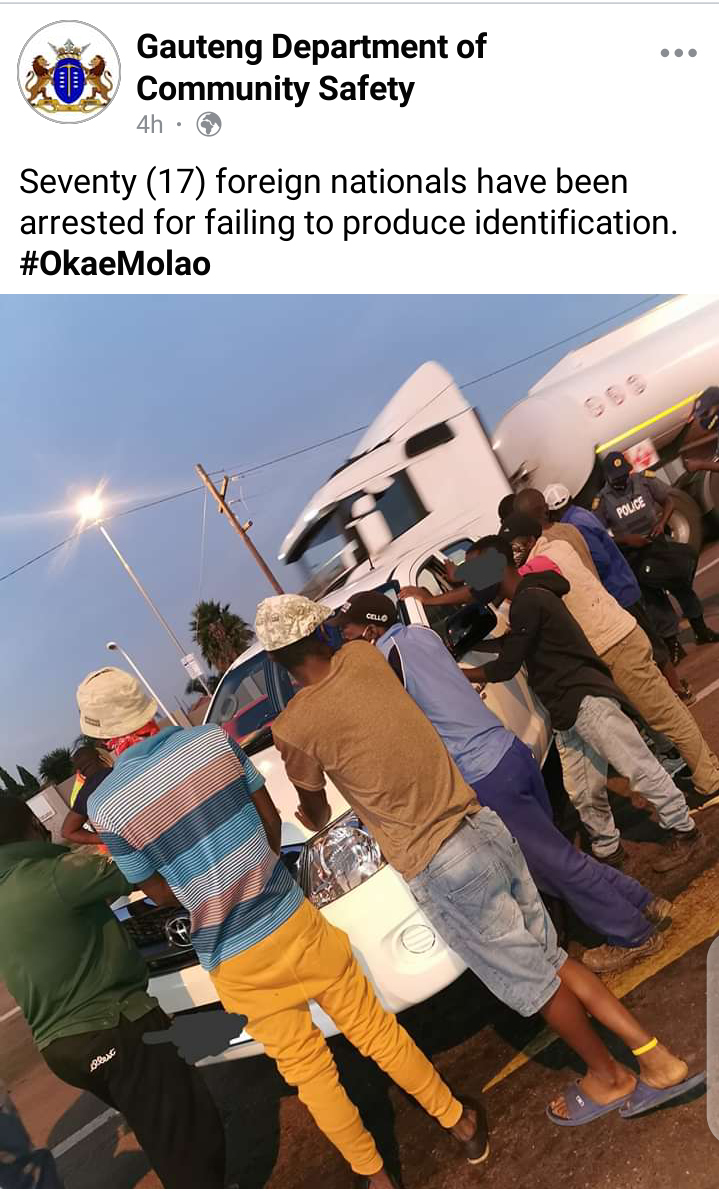 The Sterling job of the police in Gauteng on saw illegal immigrants face the law.
Thank you for reading.
Content created and supplied by: Technon (via Opera News )