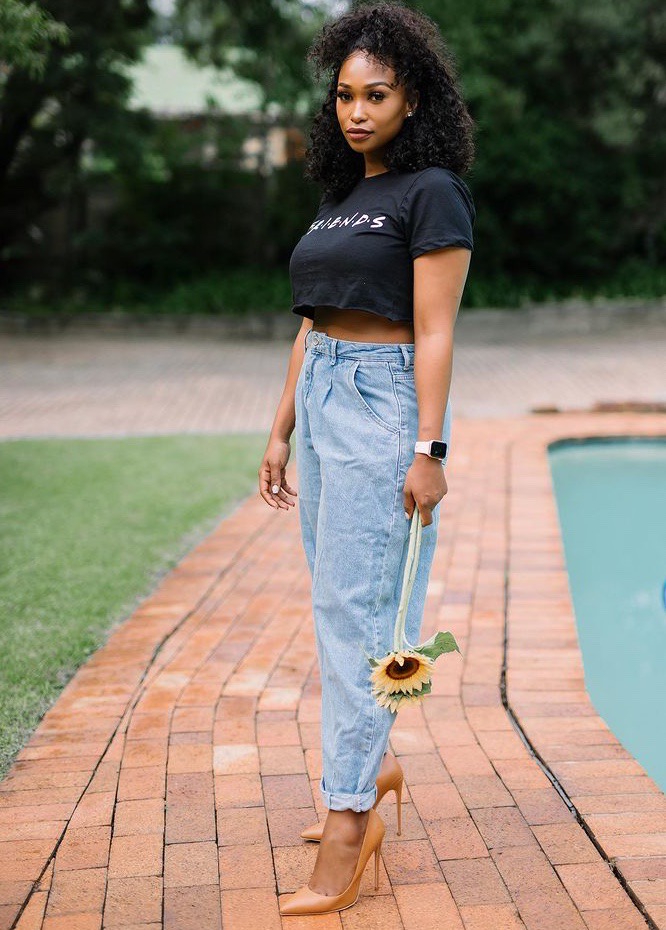 Boyfriend jeans are a must in every stylish woman's wardrobe.Good thing about boyfriend jeans, you can dress them up or down with easy tops, ladylike, flared blouses, bulky pullovers, as well as cozy cardigans.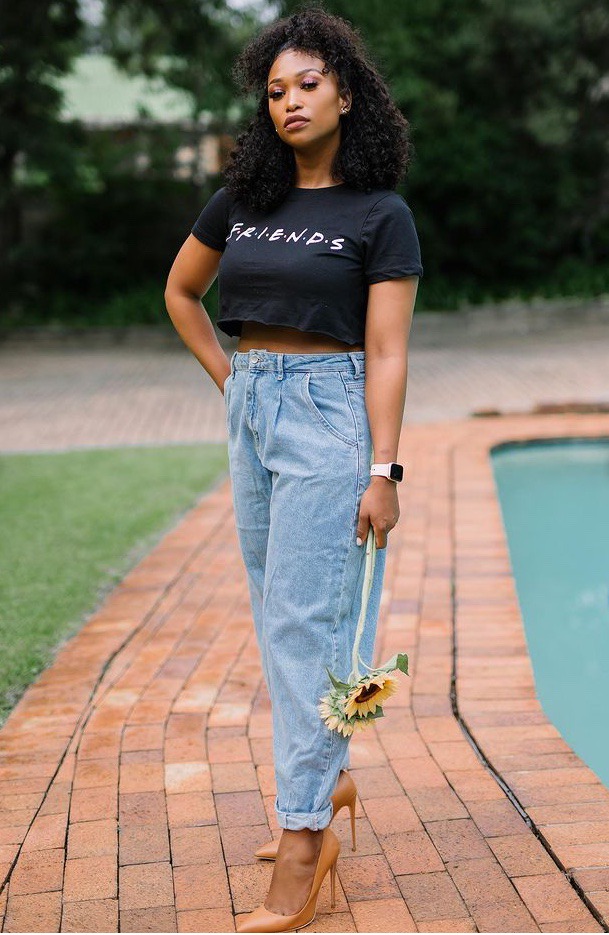 Boyfriend jeans may have started as a trend, but today the boyfriend is a staple jean in many women's wardrobes.  Denim jeans come in different sizes, styles and hues but still remain an essential in most girls' and many guys wardrobes.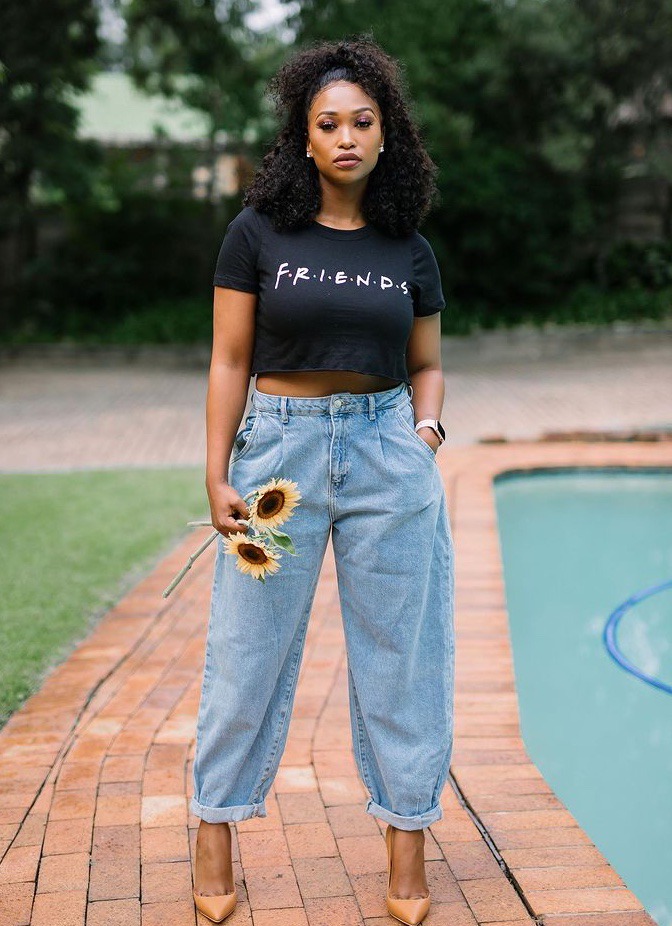 Boyfriend jeans are not actually your guy's jeans, it is just the name for those often-baggy jeans that look like they belong on your boyfriend.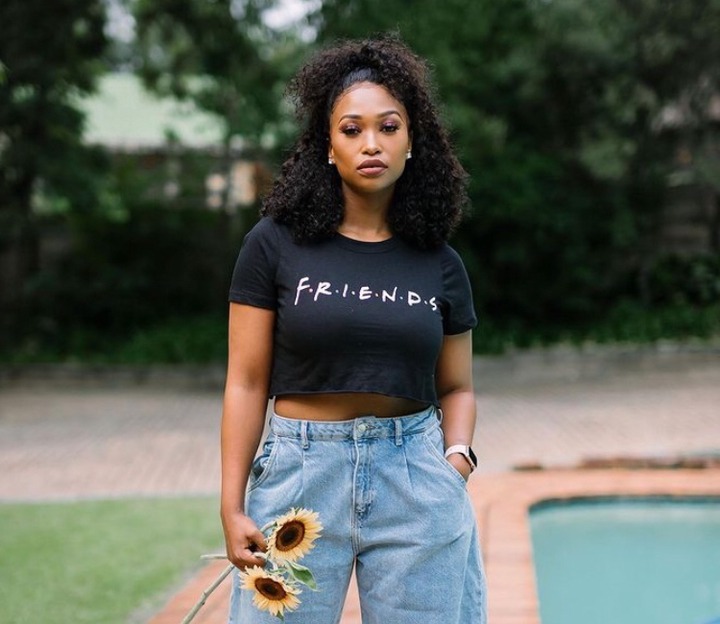 Her entire transformation has us in our feelings.   Zola Nombona's outfit will make you question your fashion sense.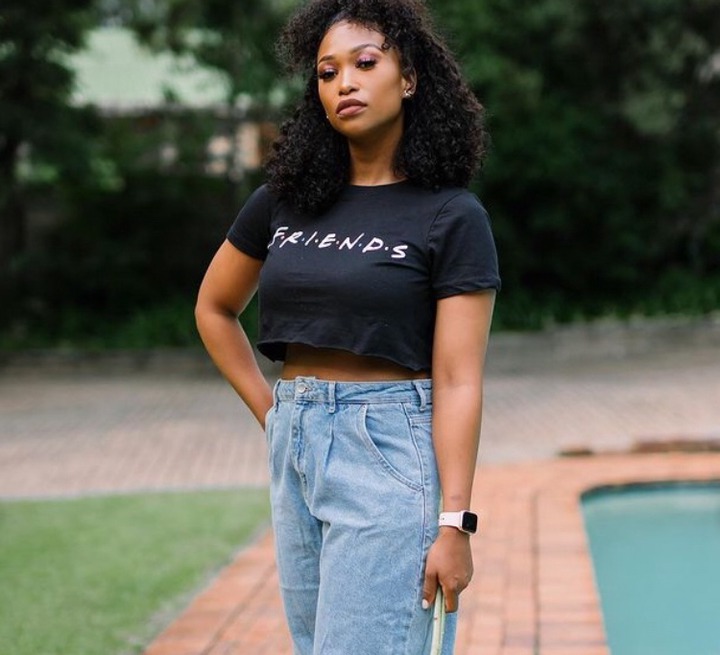 There's nothing like a pair of distressed boyfriend jeans to inject a cool vibe into your outfit.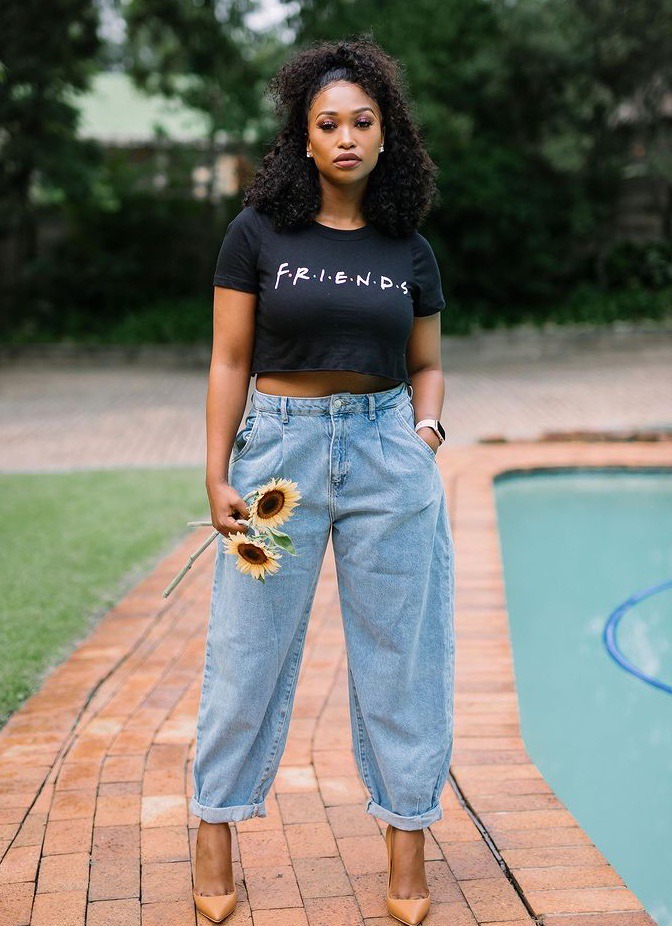 Take it from Zola, who wore her jeans with a crop top. She styled her outfit with a pair of nude heels.  Whatever the weather, nude heels complete any look.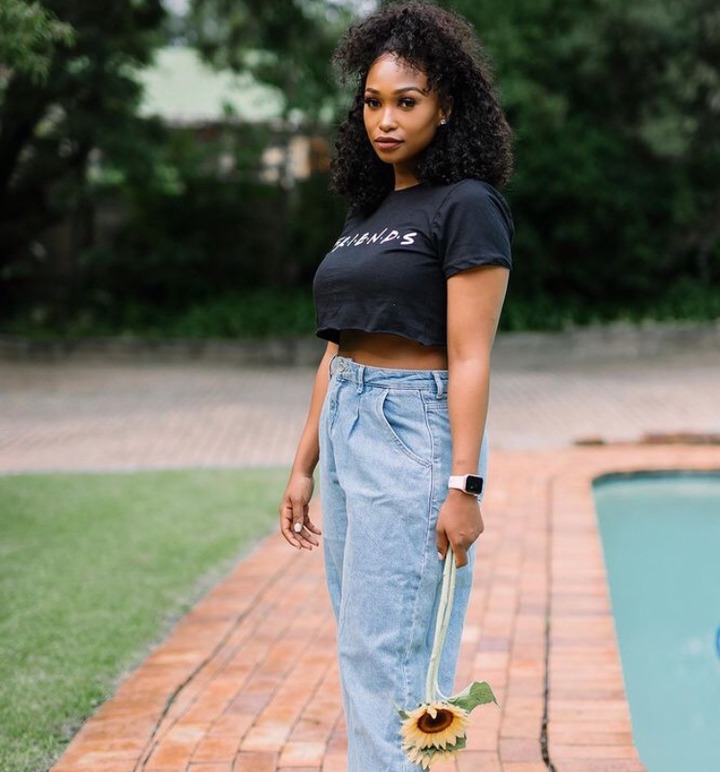 Zola kept her look updated with a pleated boyfriend jean.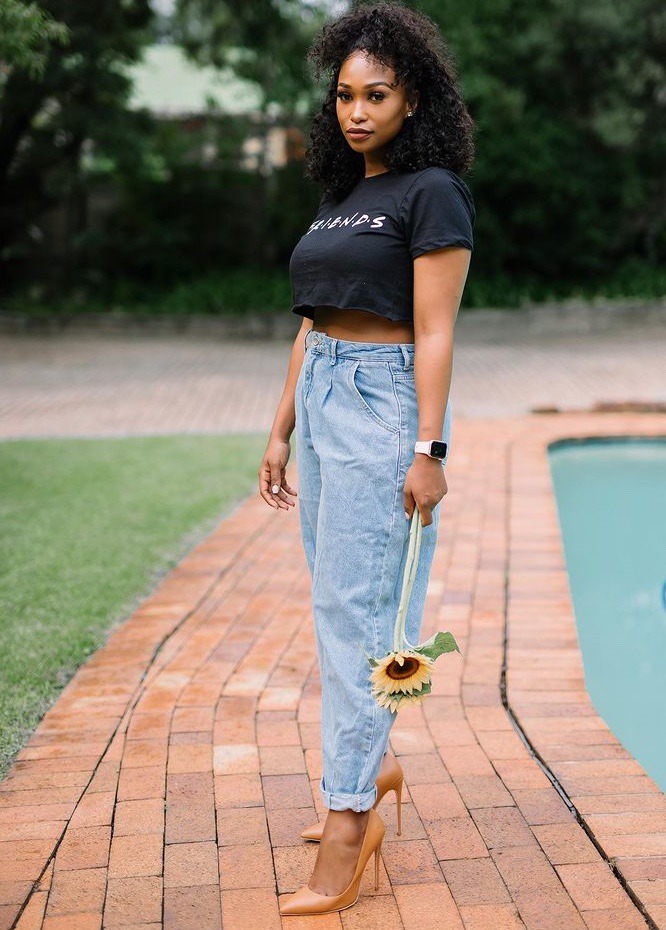 What do you think of Zola's outfit?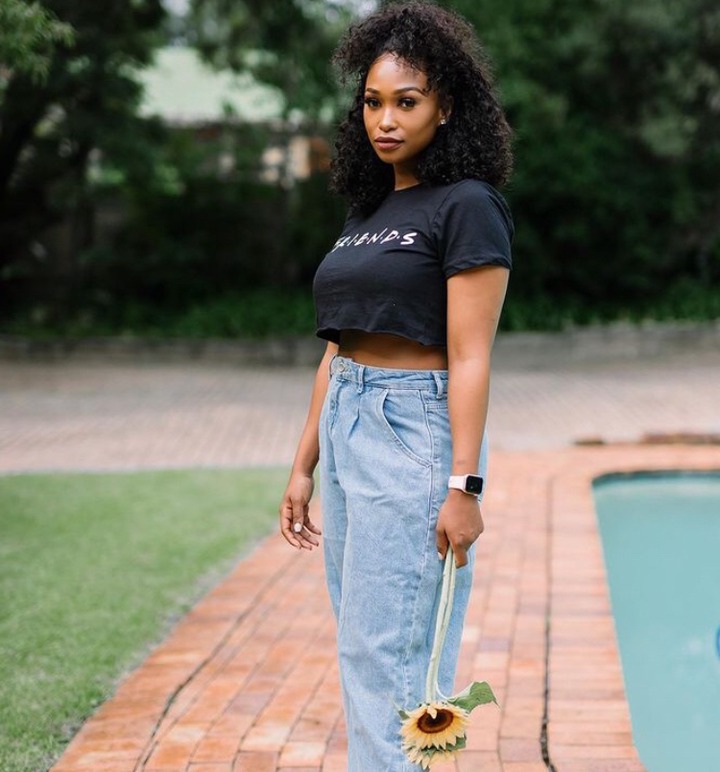 Let us know in the comments.
Pictures Credit: Zola Nombona's Instagram @znombona
Content created and supplied by: Beyond-Makeup (via Opera News )