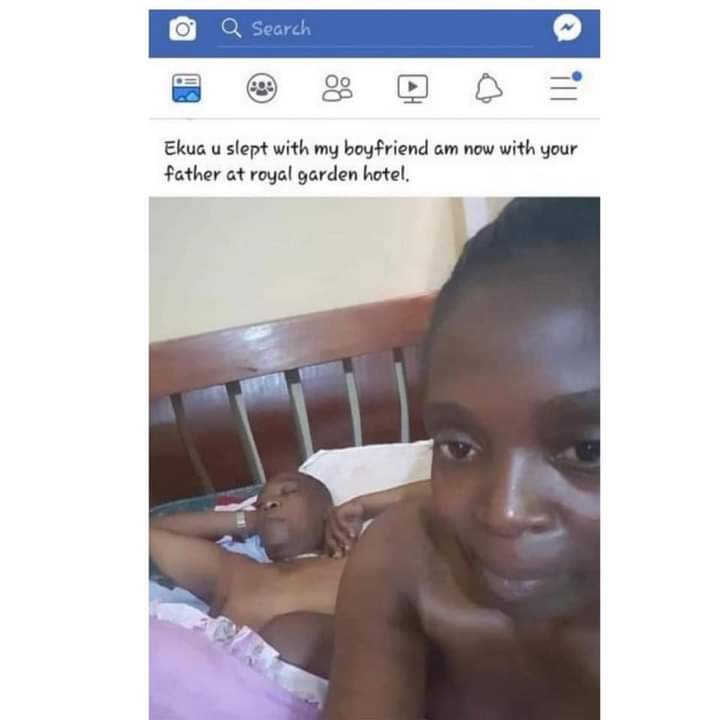 How Far are you prepared to go to hit back on someone who betrayed you?
A young lady took to Facebook to brag. Apparently the lady in question lost her boyfriend to a certain woman by the name Ekua and she came up with this plan to hit back!
She dated Ekua's father and posted a picture of them together with the location at Royal garden Hotel. Titled "Ekua you slept with my boyfriend, I'm now with your father at Royal garden hotel" .
The pride in the young woman's face is very shocking and her looking so young with the older man clearly in deep sleep is just too low for her!
The are so many ways to hit back at someone who betrayed you but this shouldn't even be an Option!
Opinion
Do you think this was a wise move? Would you go for an older man just to spite their daughter?
Content created and supplied by: Whisky. (via Opera News )