https://www.facebook.com/groups/793194487827901/permalink/1067612383719442/?app=fbl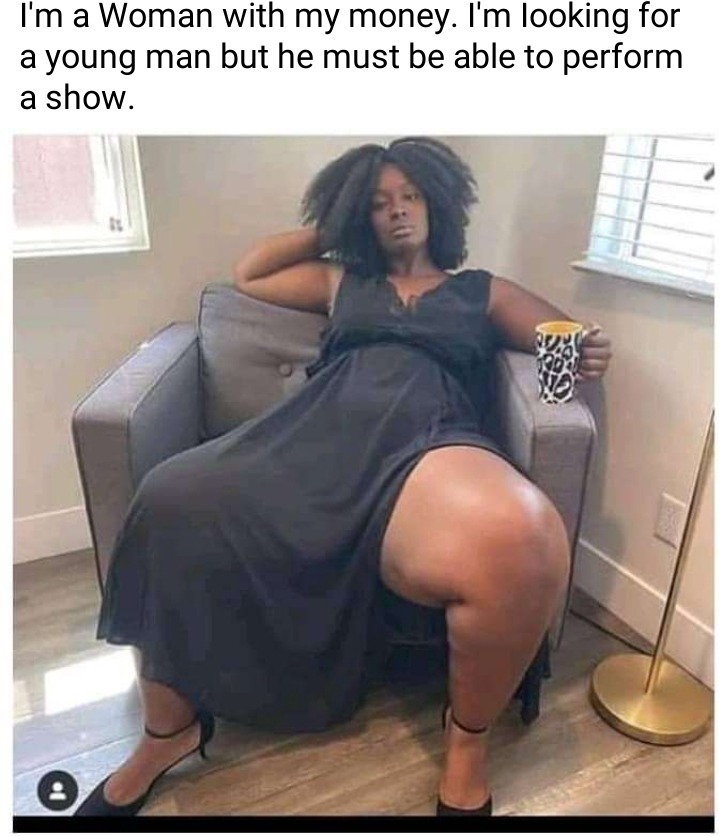 Young man are best because they doesn't get tired when they busy doing it at night.
The older Man gets tired easily and they are very stubborn when trying to make up decisions over in our relationship.
We all know life it's not fair at all but now one has to be open and tell what she want at the time.
Truth hurts most but at least I'm pouring my heart. These young Men know the business i know.
And they ate easily controlled..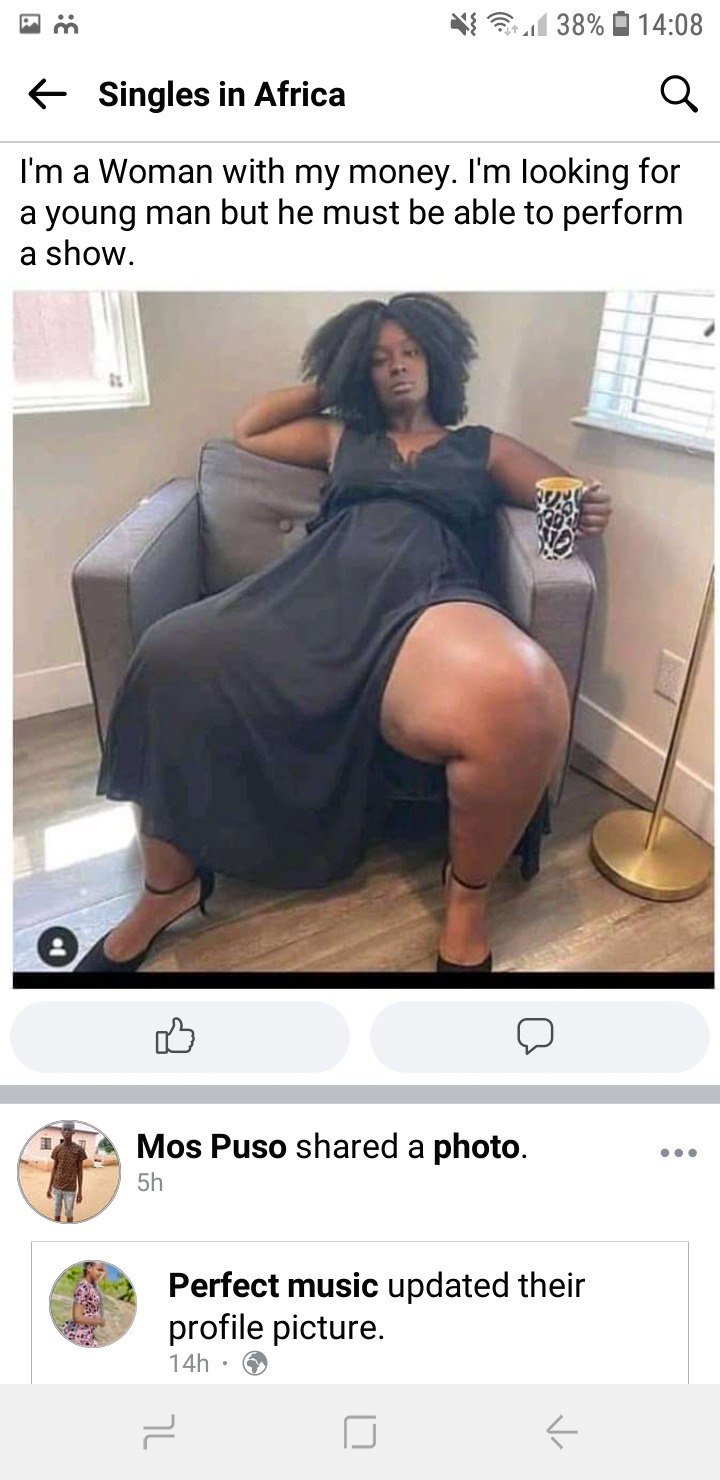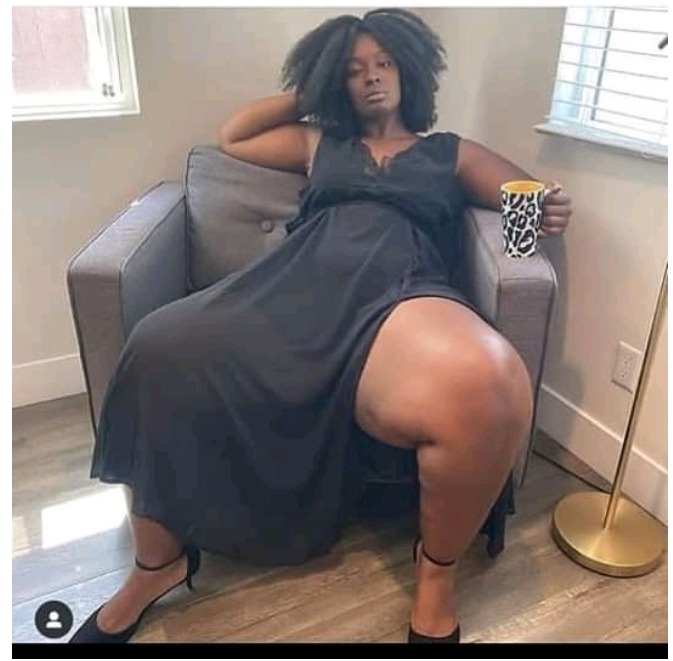 She has money all that she needs is a serious relationship
https://www.facebook.com/groups/793194487827901/permalink/1029364014210946/?app=fbl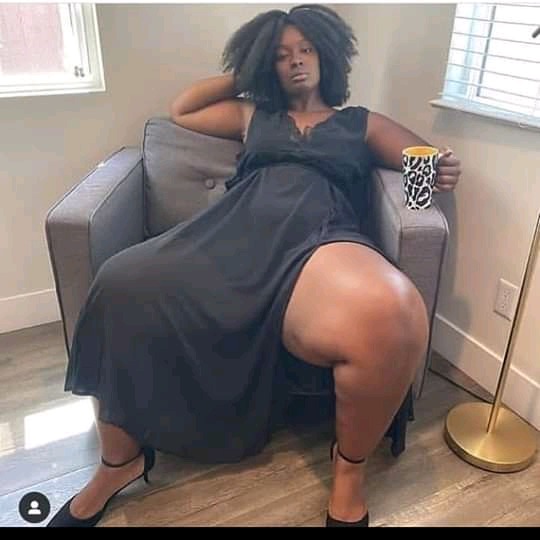 "I'm a woman with my money.Im looking for a young man to raise him but he must be able to perform a show."
Older Man always want to control women while they doesn't satisfy them enough in bed.
These are the comments on screenshots of Facebook comments and reaction: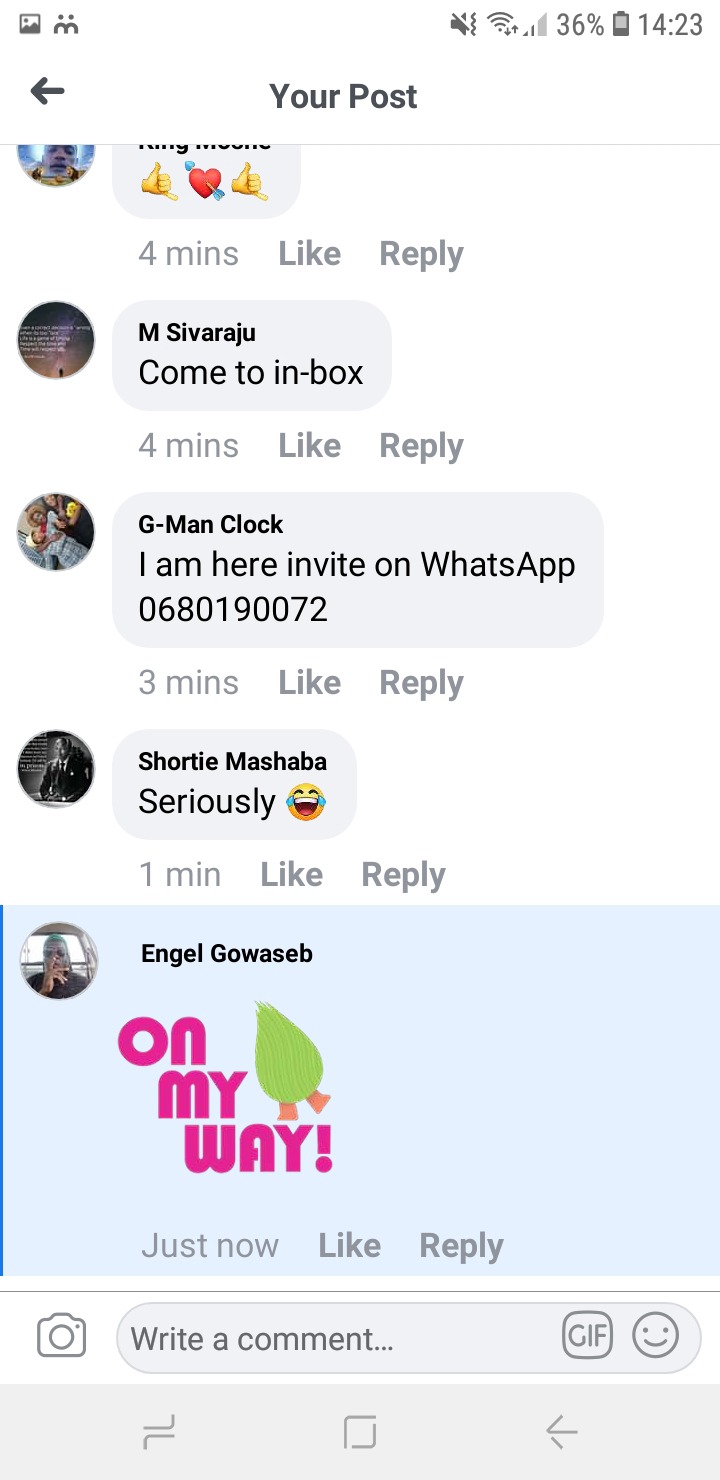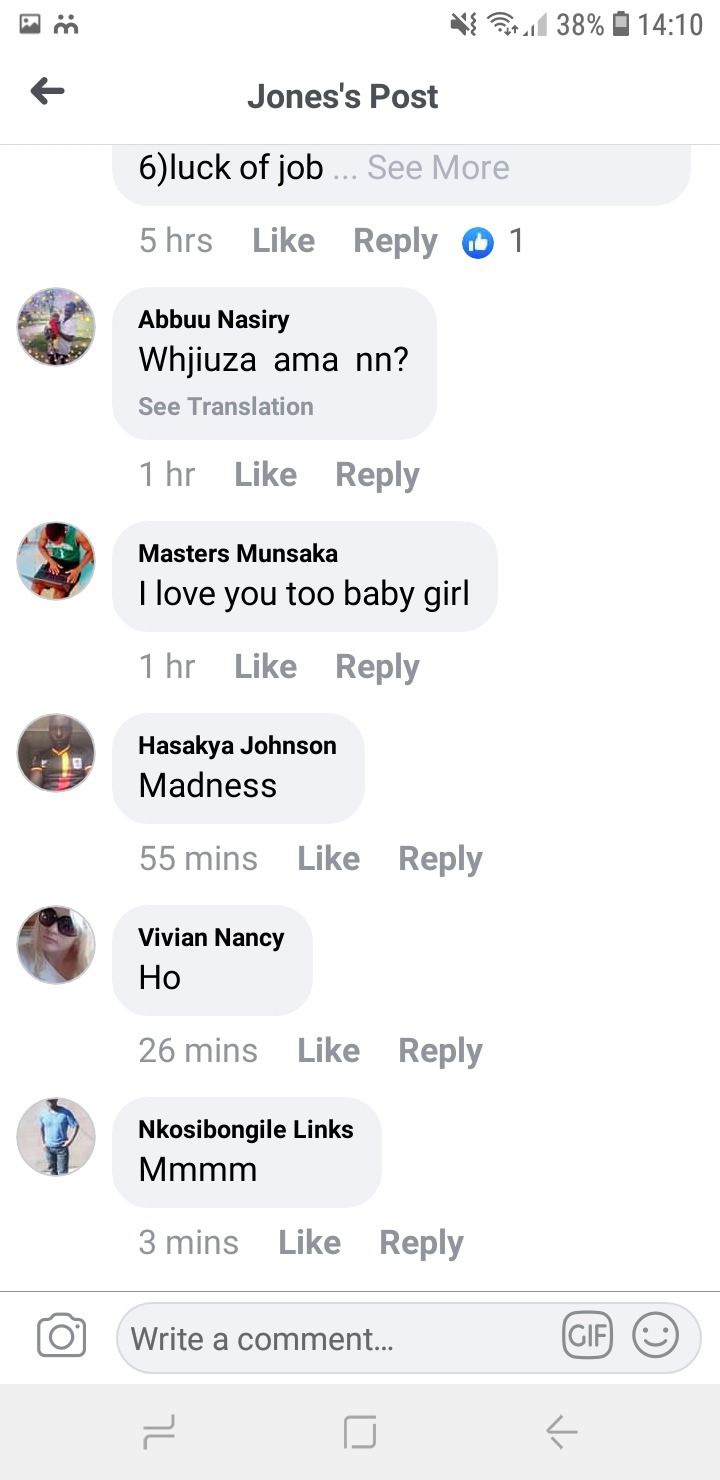 Women hate to be controlled most the one's providing for themselves.
Beeing an independent women feels good hence doing the most best decisions for your self.
And those yoy know very well that the will do you good by tomorrow.
Your thoughts are appropriate in the comments section PLEASE
share and follow me for more
Category:sex&relationships
Content created and supplied by: Puskas (via Opera News )