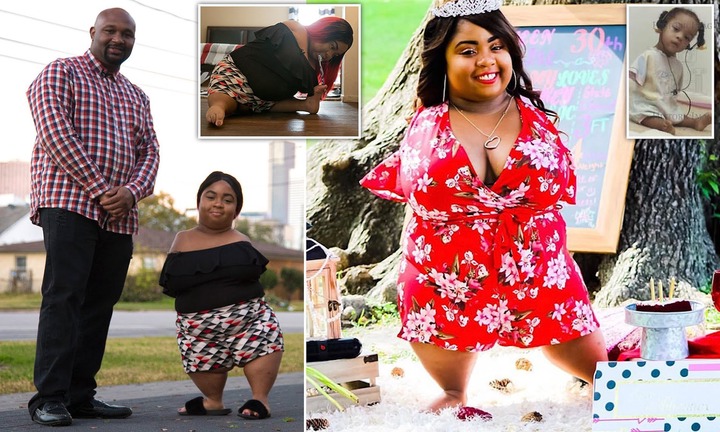 Some of us might think that 'appearances' have a lot to do with love but that is wrong. Love is beyond looks, it's all about who you are inside.
Jlissa is living proof that true love does exist in this world. She was unfortunately born with no arms, knees and just seven toes.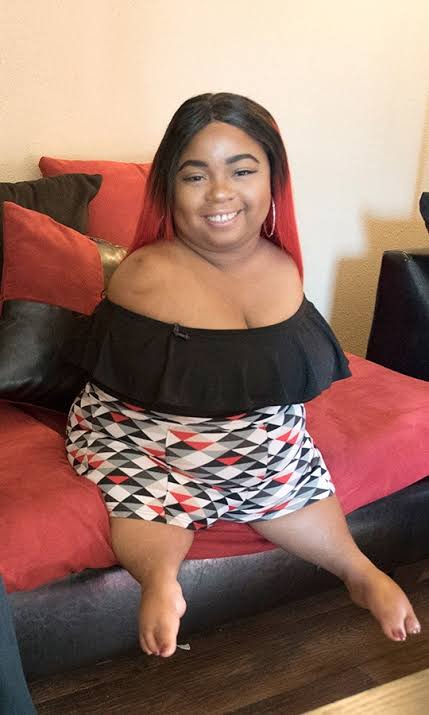 Jlissa Austin is from Houston, Texas and she always thought she was destined to be alone because of how she looks but to her surprise she met the love of her life, Johnathon Shorter. 
And the surprisingly happy couple say they're just like any other and Jlissa's disabilities does not affect their love life at all.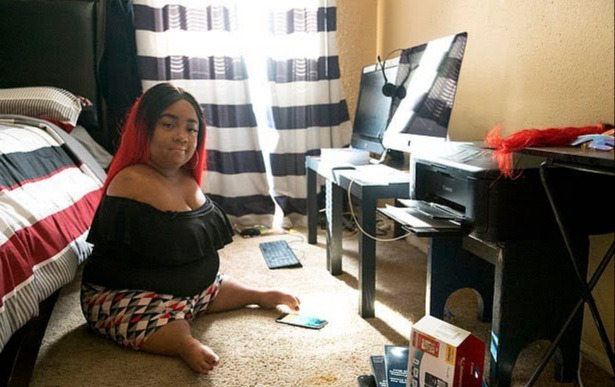 Despite all odds, Jlissa is now a successful entrepreneur and runs her own weave company.
"The word 'can't' is just not in my vocabulary. I am here today, being the person I was meant to be. I want to tell everyone to stay strong and be yourself. Never give up". She said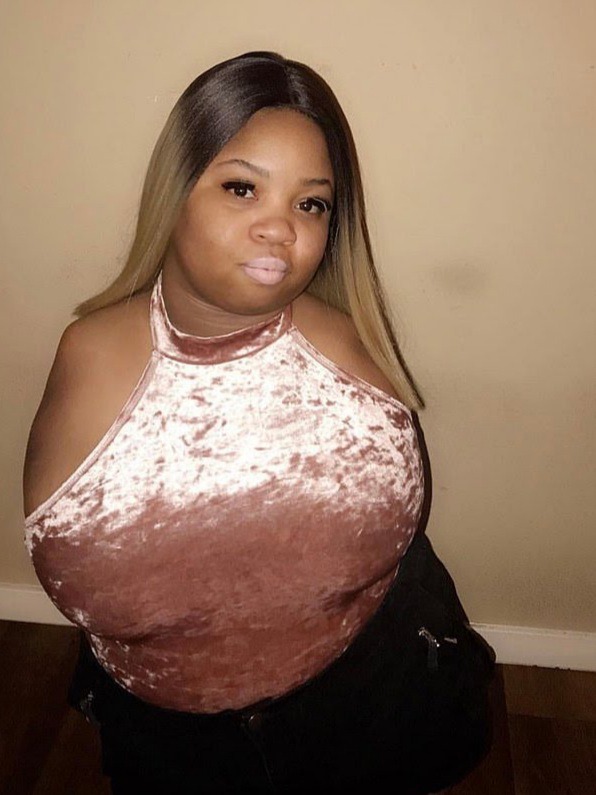 The world is now her oyster and she plans to enjoy it and not focus on the negatives.
"When people see us walking around together, some of them shake Johnathan's hand and say "I salute you, you're doing a good job". But we don't experience issues with people judging our relationship too much thankfully". Jlissa said.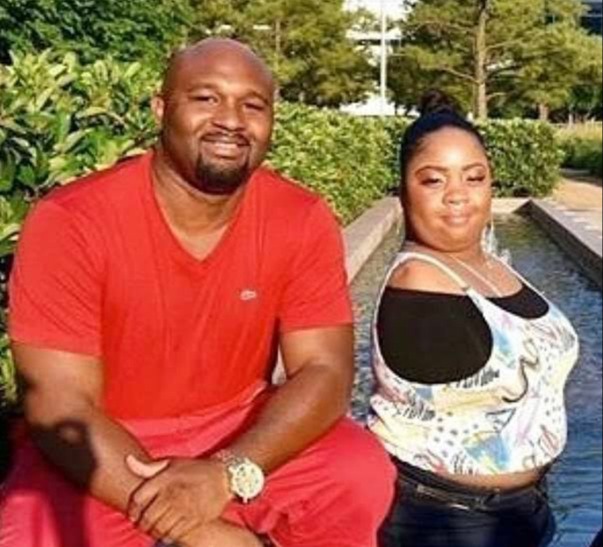 Jonathan says that he loves Jlissa just how she looks and loves her tenacious personality.
"Jlissa is a great person and a great friend. She is so lovable."
"We are a complete team now. We met 13 years ago through mutual friends. We became friends at the start and then just grew to love each other". Jonathan said.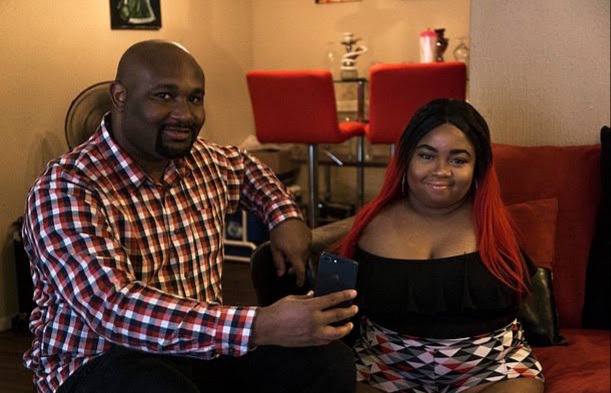 Content created and supplied by: 2BFitKat (via Opera News )