When you are getting married with someone its important that you must kmow exactly who you arw getiing married to .This is so that you know exactly what you arw getting yourself into. Secrets can later discovered in the marriage can lead to end of marriage .
A man cancelled his wedding three days before after he saw some whatsapp chat about his fiancee about somwthing he did not even know about.See the chat below .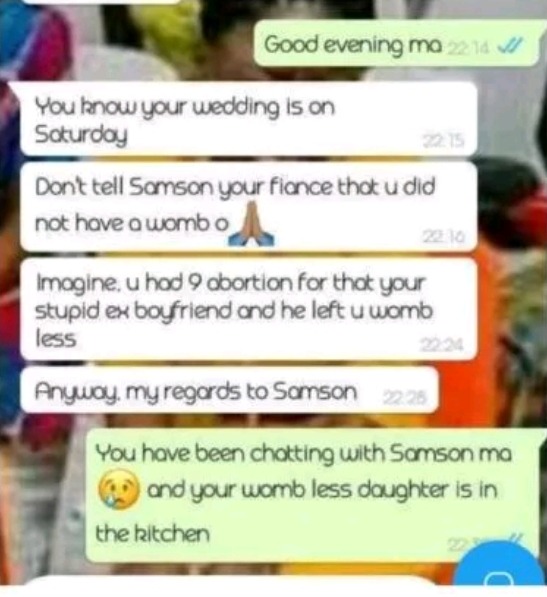 His fiancee had not told him that she has had 9 abortions and was now wombless .This means she could never have children of her own and she wanted to hide that from him with her mother telling her not to reveal this secret to his future husband .
Thank you for reading today's article make sure to like comment and follow for more articles from me. Remember to share this article to all your friends and family and comment down below.
Content created and supplied by: Mzansi_Entertainment_News (via Opera News )