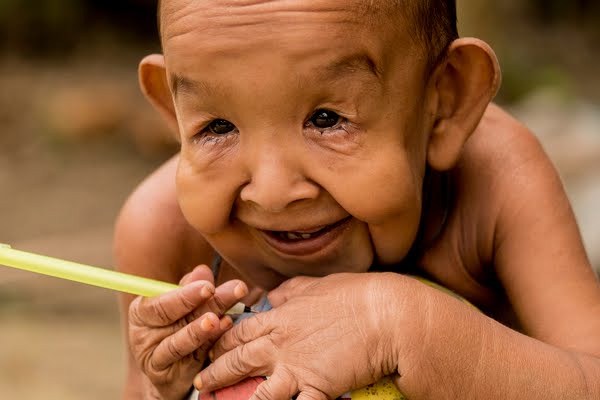 Tripti is only 4 years old and already looks like an 84 year old man. He already has weak and broken teeth. And he is highly intelligent for someone his age.
Tripti's mother was only aged 14 when she gave birth to him. She is amazed at her son's mental abilities, but is devastated by his unusual appearance.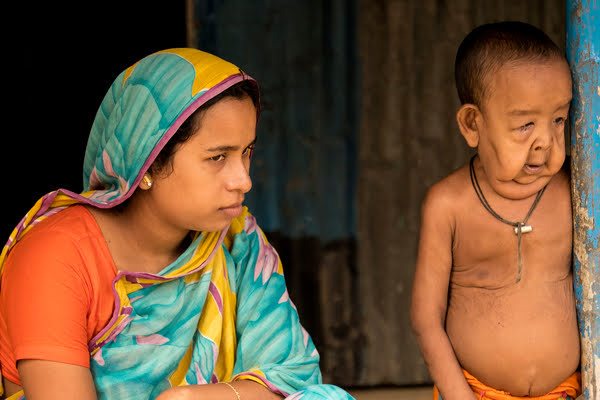 She said: "He does not look like other children. He looks like an old man. As a first time mother I can't bear the pain of seeing my child like this."
When Tripti was born, both doctors and his parents were completely taken by surprise and doctors had no idea what to do; they said they had never seen such a baby. They warned the parents that there was nothing they could do.
News spread quickly in her neighborhood as her lined up neighbors to see the baby, they offered little to no support.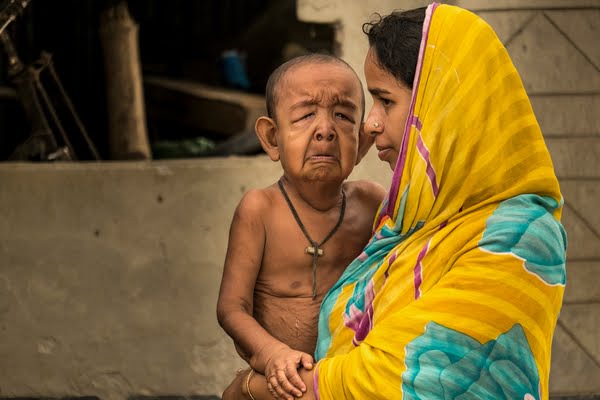 The neighbors feared being close to him and most of them gossiped about the couple's capabilities as parents.
Tripti's parents are first cousins, which is normal practice in remote areas of Bangladesh and southern Asia.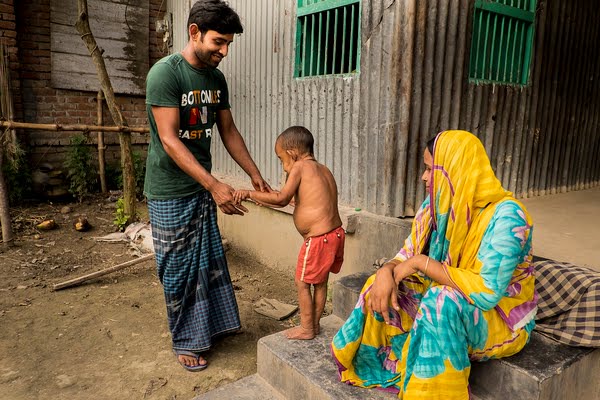 Tripti (Father) said: "He's very stubborn and knows what he wants, and he gets very impatient. But he's playful, his mind is very sharp, and he's full of conversation."
And now after a couple of years, the neighbours have begun to get used to Tipti's look and now they affectionately refer to him as the "old man".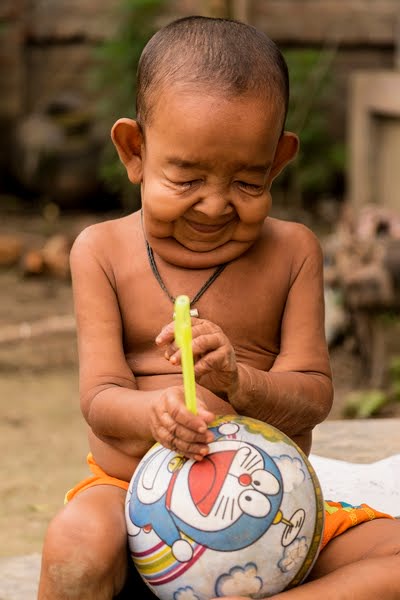 Doctors believe that the boy is suffering from an element of Progeria and Cutis Laxa, a rare skin disease that affects connective tissue in the body and there's fears that he may only live for 15 years.
His mother is in uncontrollable tears all the time.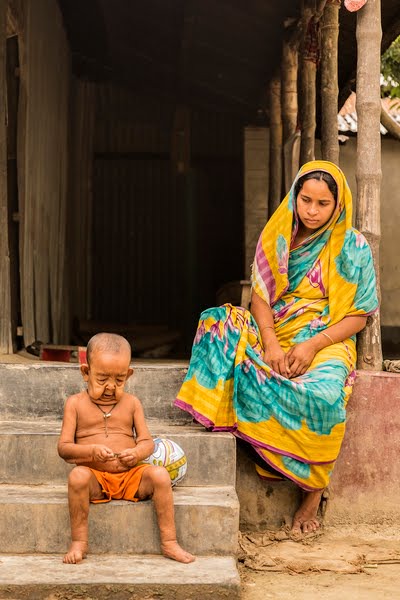 "It has been four years now and nothing has changed. It is so painful to see that our first child suffers a disease we cannot even treat. We'd like more children but we're too scared.
"We feel very helpless. Like every other parent, we want our baby to live a long and healthy life but we feel only a miracle will save us now." she said.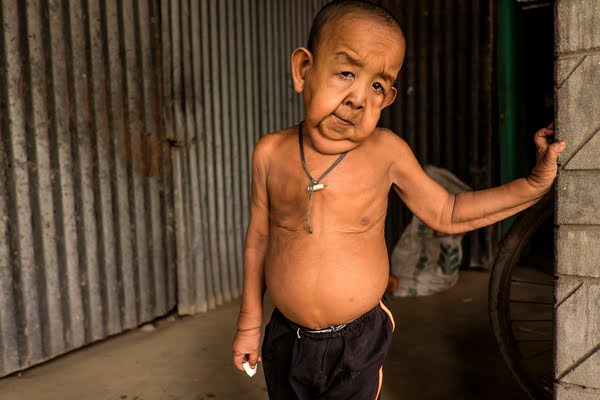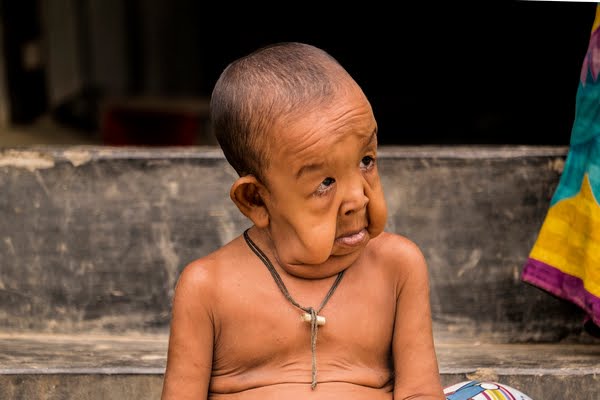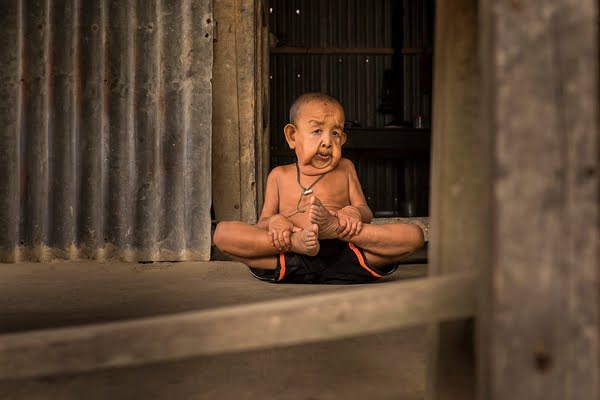 Content created and supplied by: 2BFitKat (via Opera News )