Please tell me what I should do. I'm deeply in love with my husband, but I'm also attracted to one of my coworkers.
After having already committed myself to a man, I never imagined that being attracted to my coworker could even be a possibility. When it came to marriage, I had a rather traditional outlook on things.
Despite the fact that none of my friends or cousins wanted to be in an arranged marriage, I went ahead and did it anyway. It was through a matrimonial website that I met my husband, and after a few phone conversations with my mother and his, he came to my house to meet me.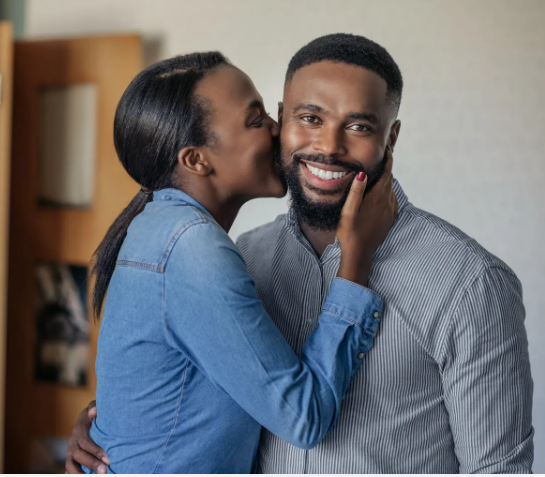 He had received a bouquet of roses as well as a box of chocolates. That was something I thought was cute. It was as if he had already fallen in love with me before even meeting me. It was almost as if he was attempting to win my affections.
And he was doing it in front of our respective families! It was extremely flattering, to say the least. When he asked, I replied affirmatively. And he, too, responded affirmatively.
The wedding date was set in the near future; we planned to tie the knot within a year. In the meantime, he would take me to dinner parties, restaurants, and even movies while he was working. Like something out of a classic film, it was surreal to witness. And he would always bring me flowers and chocolates whenever we got together.
His one-of-a-kind romantic gestures were what I admired the most about him. He would accompany me to the store and never let me pay for anything. He would wait for me outside of beauty parlors, which I found amusing.
He'd come pick me up after school (I'm a teacher), and we'd talk. He was never intrusive in my life, but he made an effort to be there for me.
Needless to say, I quickly fell in love with him, and when the time came to tie the knot, I didn't do so simply for the sake of the union. Being attracted to a coworker a few years later was never on my list of things to look forward to.
Two years have passed since our wedding, and my husband remains every bit as romantic as he was at the time of our wedding, and believe me when I say that he is extremely romantic. I have a strong affection for him as well.
Our lovemaking is also tender and sweet in its expression. And everything is in working order. Well, everything was almost fine until my intense attraction to a coworker began to bloom.
The school where I work recently hired a new cricket coach, who I am excited about. He had previously competed in the Ranji Trophy when he was younger. Now he's probably in his late 40s, and all of his students are completely smitten with him.
I'm in the same boat. He's got a lot of swag. He also doesn't give a damn about what other people think of him. He's a fantastic cricketer, and he has a muscular body and short grey hair to match. He is single, and I imagine it must be difficult to find love in your 40s.
He mostly keeps to himself, except for when he comes to the library after lunch, when he interacts with other people. He enjoys reading sports-related books and magazines.
He's even sent a request for a large number of additional books on the subject. When a group of students comes to meet him, he instructs them on cricket techniques. They talk about the players and who made the mistakes.
I have successfully excused myself from attending too many post-lunch classes, and I, too, find myself in the library on occasion. It's entertaining to watch him. Except for Mr. Cricketer, no one else has taken notice of anything.
He's a sharp cookie. If our gazes come together, he gives me a lopsided grin. I have feelings for my coworker, but I am married. I don't think that's going to end well, do you?
During the school concert last month, he and I were assigned to the same group of students – the fairies – and we worked together as a team. It was our responsibility to make sure that the fairies from the first grade did not get into a fight with each other.
He approached me and asked if I would like to go out for a drink. I had blushed a little. "I don't consume alcoholic beverages," I stated. He laughed and inquired as to whether I would prefer coffee or dinner. Wow, I thought to myself. He has a great understanding of how to communicate with and impress women.
I was all flushed and flushed like a little girl. "I am married," I had replied, a little nervously. Then he laughed again and said, "Do married women these days don't eat or drink coffee anymore?"
Fortunately, two fairies had begun fighting, and I had to intervene quickly to keep them apart. I considered myself fortunate to have avoided that situation, but I couldn't help but feel attracted to my coworker.
For the past few weeks, whenever my husband has touched me, I have been reminded of Mr. Cricketer's character. My intense attraction to a coworker is interfering with my ability to maintain a happy marriage.
I've made several attempts to restrain myself. But I'm unable to do so. Moreover, the most bizarre aspect of my situation is that I am still madly in love with my husband.
He is considerate, and I have a great deal of sympathy for him. But that doesn't stop my heart from skipping a beat every time I see Mr Cricketer on the street corner. I'm well aware that this is incorrect.
Can you, however, prevent a heartbeat from skipping a beat? Having a sexual attraction to someone while at work was not something I could have predicted in a million years. But what am I supposed to do now?
I was considering transferring to a different institution. The new session will begin as soon as possible. I've told my cousin about it, and she thinks it's a stupid thing for me to do. She tells me that these crushes are normal and that I shouldn't take them too seriously.
She believes that Mr. Cricketer will be replaced by either Mr. Math or Mr. Chemistry in the near future. And how many schools am I planning to switch to? She appears to be correct, in my opinion. There is definitely something to her point of view.
But what am I supposed to do about myself? I'm behaving in an extremely childish manner, and I'm becoming concerned. My cousin advises me to practice yoga and vipassana meditation in order to have a better marriage.
But, to be completely honest, I don't feel like it. When I see Mr. Cricketer, I get a warm and fuzzy feeling in my stomach. I understand that being attracted to someone at work is inappropriate, but I really enjoy the way I'm feeling right now.
And, despite my intense feelings of love and affection for my husband, I am adamant about holding on to that feeling. It's extremely valuable.
I console myself by telling myself that as long as I don't act on it, everything will be fine. But then I start to be concerned. Will I be able to hold back that half-grin that he flashes my way for much longer?
This is something I do not want people to think about my marriage because it is not in fact on the rocks. It is, without a doubt, the ideal marriage. But what has brought me to this point in my life? Having feelings for a coworker but married to the perfect gentleman? I just don't want to cause any trouble for my husband.
Content created and supplied by: Best_deals (via Opera News )
Opera News is a free to use platform and the views and opinions expressed herein are solely those of the author and do not represent, reflect or express the views of Opera News. Any/all written content and images displayed are provided by the blogger/author, appear herein as submitted by the blogger/author and are unedited by Opera News. Opera News does not consent to nor does it condone the posting of any content that violates the rights (including the copyrights) of any third party, nor content that may malign, inter alia, any religion, ethnic group, organization, gender, company, or individual. Opera News furthermore does not condone the use of our platform for the purposes encouraging/endorsing hate speech, violation of human rights and/or utterances of a defamatory nature. If the content contained herein violates any of your rights, including those of copyright, and/or violates any the above mentioned factors, you are requested to immediately notify us using via the following email address operanews-external(at)opera.com and/or report the article using the available reporting functionality built into our Platform See More