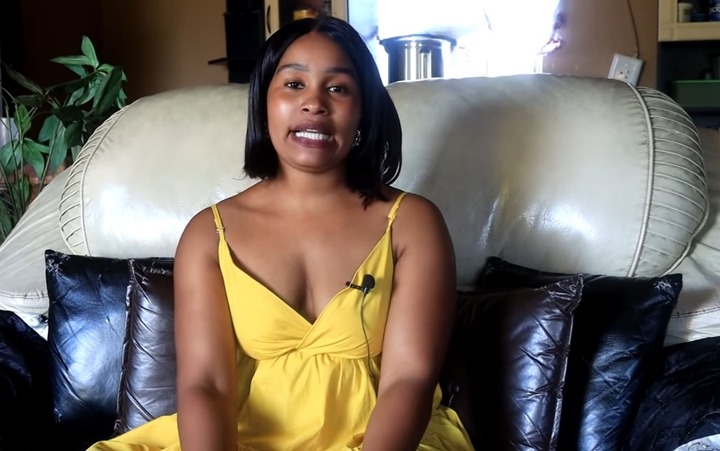 Her name is Ignitious, and she decided to write to, 'uyajola 9'9' which is a trending channel on YouTube because she suspects that her boyfriend is cheating on her. Her suspicious thoughts started when her man got a job - he stopped doing things he used to do, he started coming home 2 hours late, and always going home on weekends.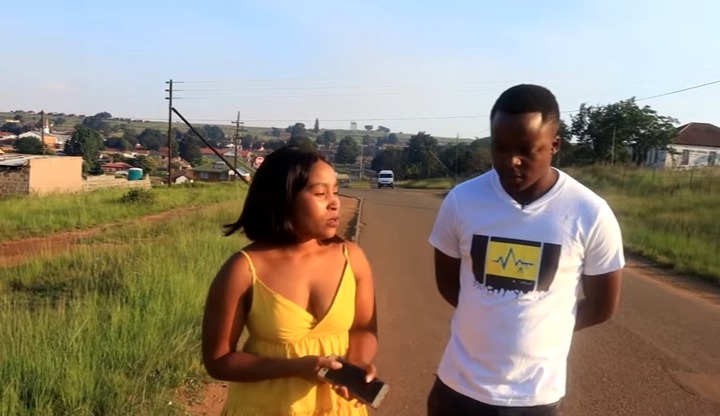 They stay together, and the girl says the man also stopped taking her with him when he visits his home, which made her even more suspicious. She finally got fed-up and started taking all red flags seriously, and wrote to the people who can help her.
As requested the team investigated and found evidence that the boyfriend was really cheating. When they showed her the evidence she was shocked that the girl her boyfriend was cheating with is actually her close friend.
The crew knew where the boyfriend was with the girl he was cheating with, and asked Ignitious if she was wanted to go see by herself. She was tempted to and they all head there.
They looked over the window and saw the boyfriend in bed with the girl. When they got inside it all got heated up because the Ignitious started shouting at her boyfriend asking him why would he cheat on her with her best friend. The boyfriend was very angry and asking why they brought camera's with them - They are invading their privacy.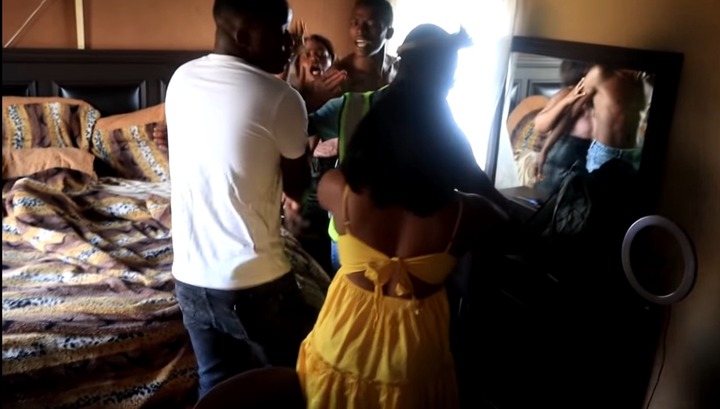 The best friend said very mean things to Ignitious, telling her that the boyfriend cheated because Ignitious was a baby machine - All she does is keep on falling pregnant, and the boyfriend got bored of that. She said she dated her best friend's boyfriend because she saw that they were not suitable for each other.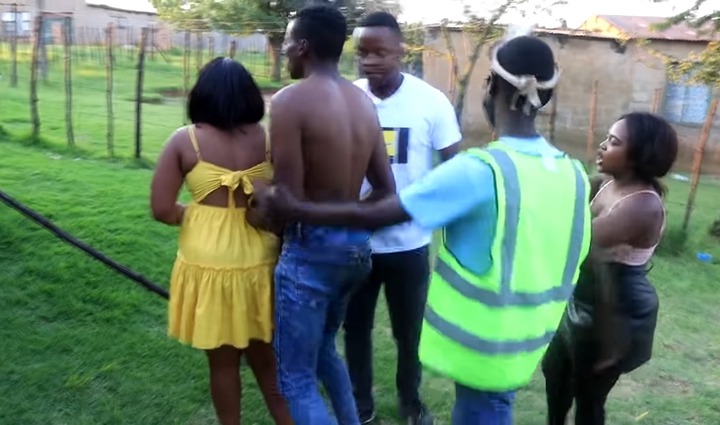 Ignitious started crying while asking her best friend why could she betray her like that after everything she told her about her boyfriend. Ignitious got really angry and started taking everything that belonged to her: From Duvet, pillows to umbrellas and everything that she owned that was on that room.
The boy refused to choose between the two girls which at the end Ignitious had to leave with the crew and her belongings.
Thanks for reading, please FOLLOW me for more interesting news
Content created and supplied by: Ms.Mhlongo (via Opera News )