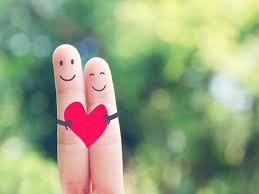 Sometimes we get vibes that our friends, friends' friend, classmate, colleague or our neighbours are secretly crushing us but with no definite way of pointing it out. This article right here will outline some of the three signs that someone is into you.
Acting Differently
If someone is interested in you, you'll notice how they act somewhat different from the way they do when they are with others. This can be noticed in their energy levels i.e. they get super hyper when you get in the room.
Always Starring
In as much as starring can be creepy, it is actually also very revealing. This can be noticed when that particular person stares at you while you are talking or even when you are sitting or passing across them.
Laughing Non-Stop 
One of the other signs that are a give-away is the laughing non-stop someone does. You can be talking trash or even things that are not funny and they would be laughing. That right there is a sign of a crush
Hopefully this article puts things into perspective in terms of crushes. Kindly share other signs in the comment section below.
Content created and supplied by: She_King (via Opera News )