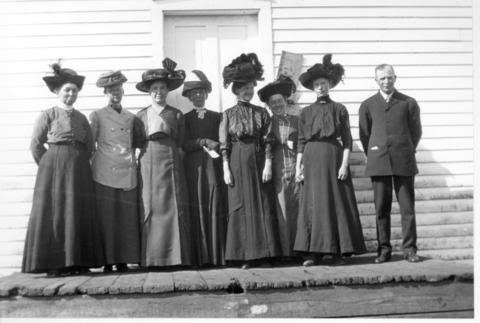 Isaiah 4:1 And in that day seven women shall take hold of one man, saying, We will eat our own bread, and wear our own apparel: only let us be called by thy name, to take away our reproach.
Seven Women Holding onto One Man is something that we are seeing everyday in our life. Women of these days They just want to be identified with a man's surname but reject what he requires.
The Women wanted to be identified with a man's surname so that at the end of the day, they can be able to inherit the man's worth after death or divorce. I'm not saying all the women are like that note that, Ofcourse you can never find a fake dollar without an original dollar. Women are there who are faithful and True.
so I think the Bible verse came to pass because we can see what it's happening in this day.
Content created and supplied by: AmbaniMasia94 (via Opera News )