Most men who wear like this tend to be not attractive, or not presentable, woman needs a decent men who is more likely not to wear such or embarrass them infront of anyone they tend to leave men who don't respect them who wear like this.
Trousers or a jean is meant to be wore with a belt without it it will eventually fall because it needs a backup which is a belt for it not to fall.
Women needs man who look presentable so that they will not be even shy to tell everyone that they are dating each other or they are inlove, because you cannot tell people about your man if he is not representable they will judge you.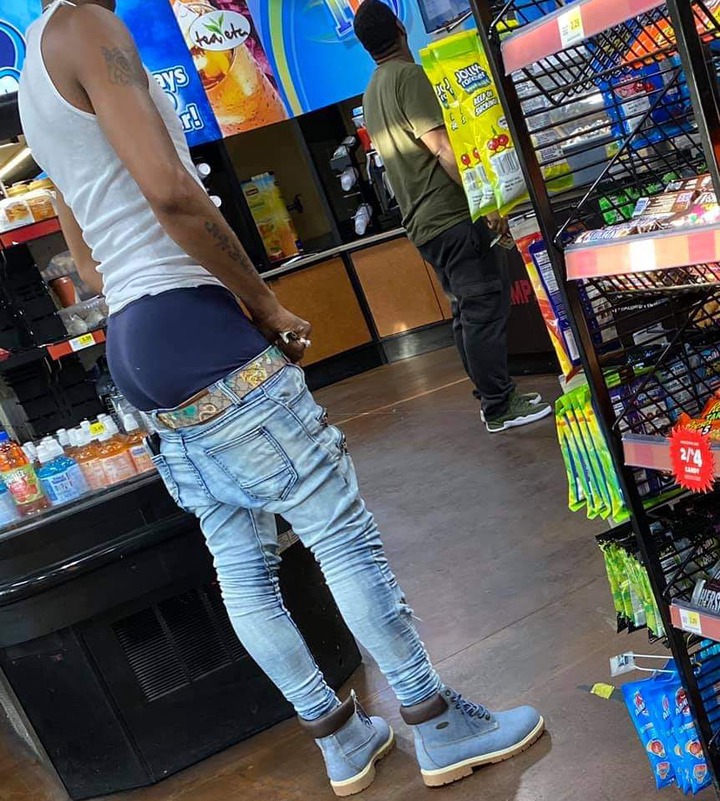 At this point it is like you are not wearing a Trousers it's only what we call underwear because that's is what people can see which is for inside but it is now outside.
Only rappers wear like this because it's their style whenever they go to the stage they fill entitled to this fashion and they are not going to stop it soon.
However not every girl like it but some do, they enjoy watching you wearing like this.
Source twitter.
Content created and supplied by: azwi20 (via Opera News )