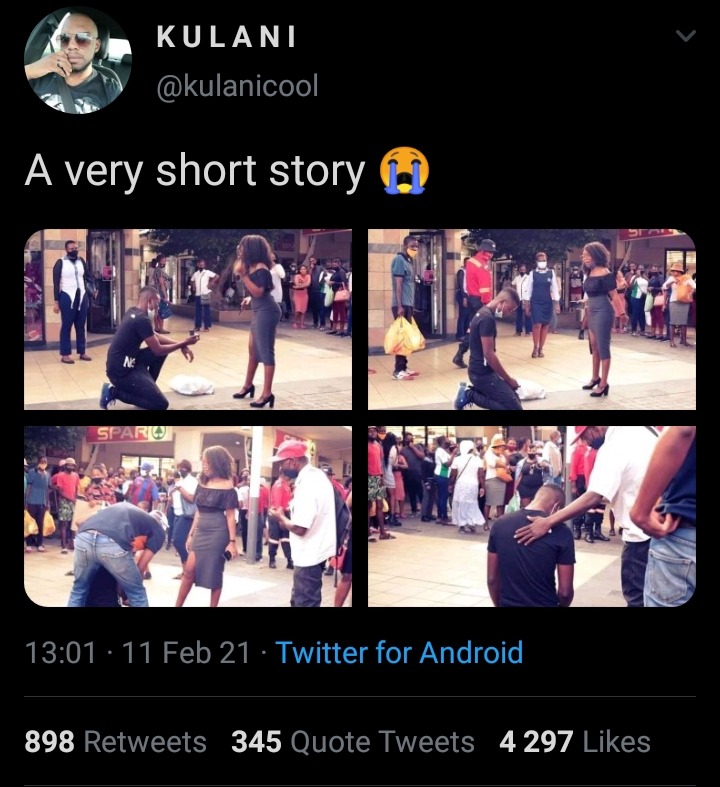 Screenshot cred: Twitter
There's a video that caused stir on twitter, it left many people in stitches while others were left amazed. It is believed that you do everything you can for those you love and care for. On this video a man was proposing to his girlfriend, showing her that he was ready for the next step and he wants to take things to the next level. He decided to surprise her by engaging her at a public space to show the world how much she meant to him, but he got the results he wasn't hoping for.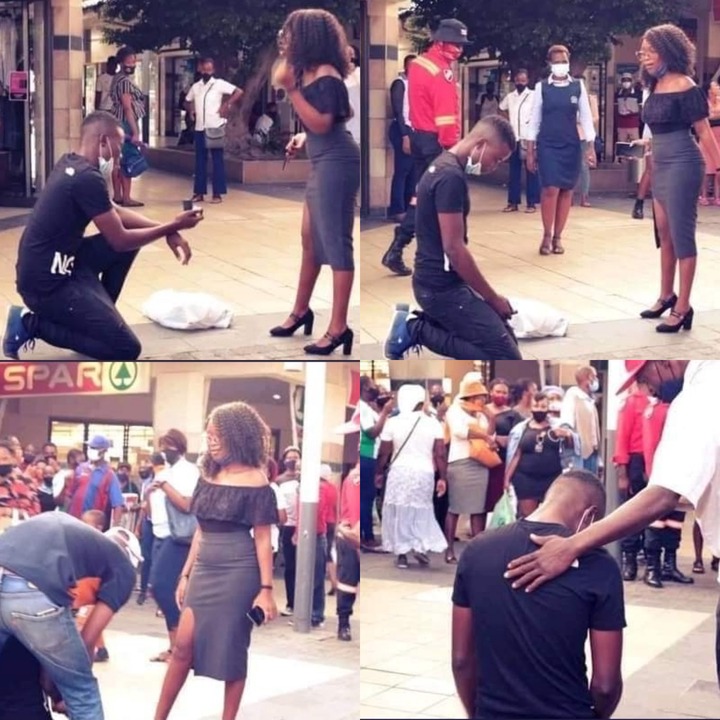 Screenshot cred: Twitter
Love is one of the most profound emotions known to human beings. There are many kinds of love, but many people seek its expression in a romantic relationship with a compatible partner (or partners). For these individuals, romantic relationships comprise one of the most meaningful aspects of life, and are a source of deep fulfillment. While need for human connection appears to be innate, the ability to form healthy, loving relationships is learned.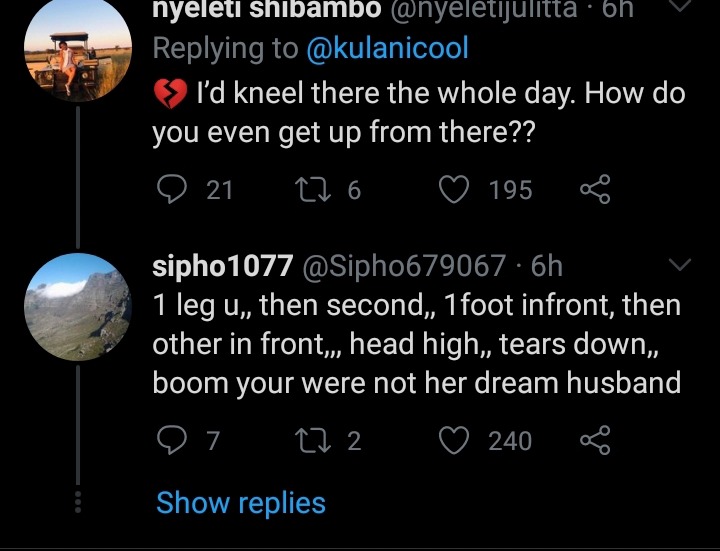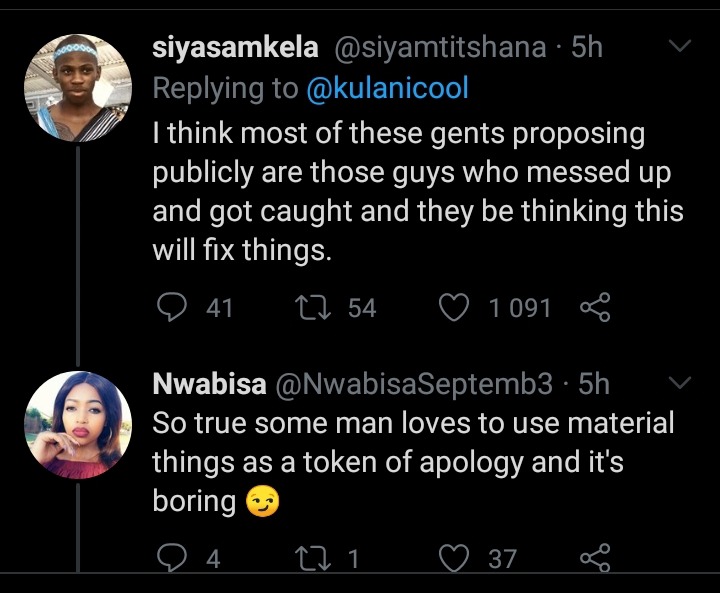 Screenshot cred: Twitter
This man believed that he has found the one he wants to keep forever, and he thought of next steps to take. He took his woman out on a date and decided to propose to hee near Spar when people gathered to witness the newfound love and journey of the two couples. The lady started by tearing up and people were clapping but they got surprised when she said no and left embarrassing the person who wanted to be with her forever in front of people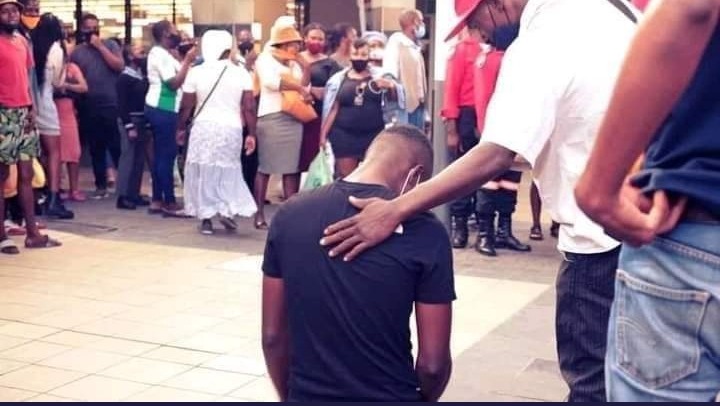 Screenshot cred: Twitter
People on twitter called her ungrateful and names for embarrassing the man like that, saying if she didn't want anything solid with him she should have just left the relationship and stopped confusing the guy. He thought they were in love, that's why he even bought her a ring. Although the results weren't what he was hoping for he'll eventually find someone. A lot of men were disturbed about what happened and swore they would never propose to a girl, instead they would just call and let her know that the uncles are coming. It's better to be rejected in private than in public.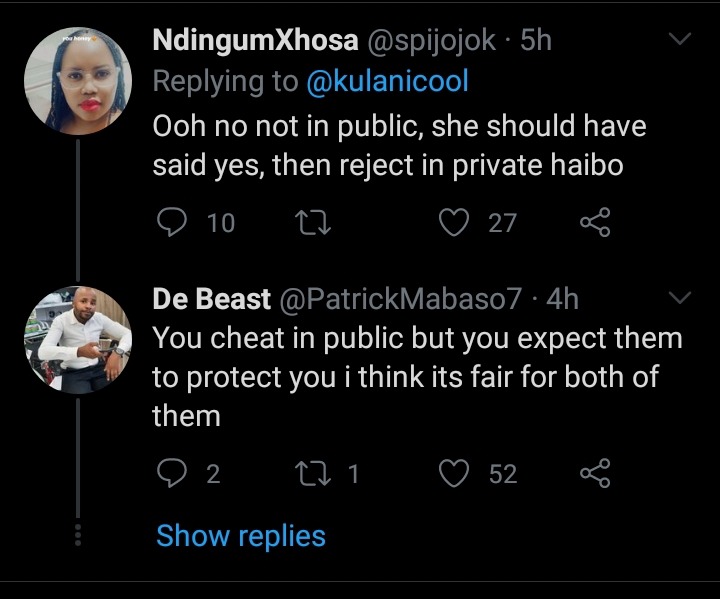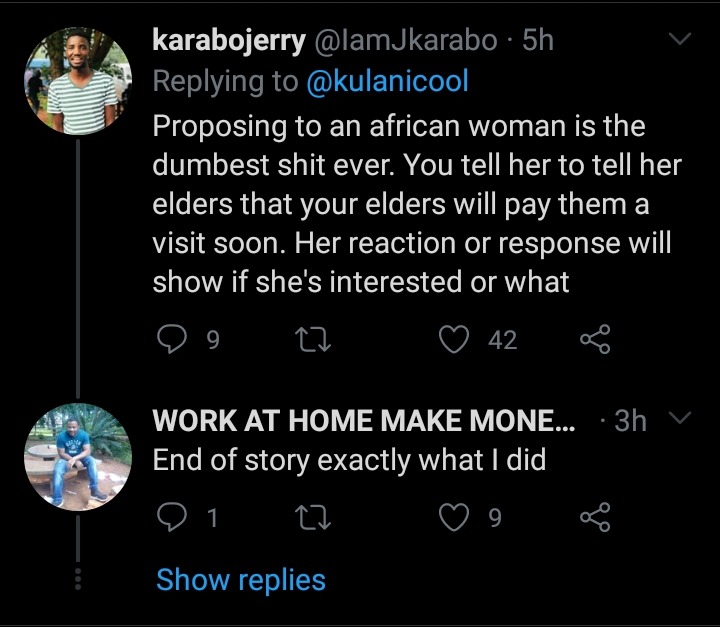 Screenshot cred: Twitter
Content created and supplied by: Perse05 (via Opera News )