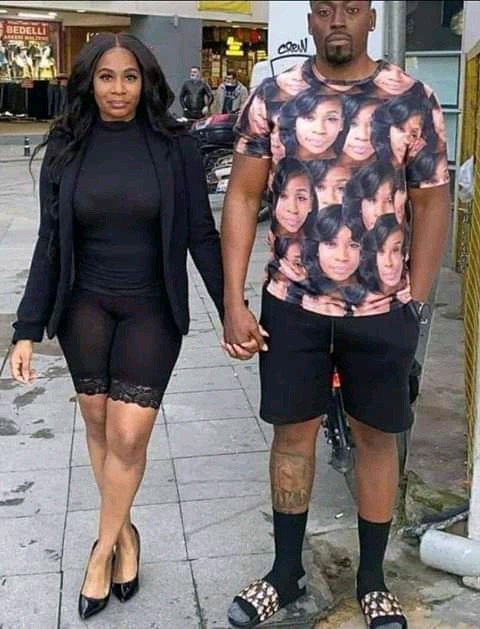 A loving relationship is built on two people, love is important to everyone if there is respect and understanding love grows stronger,It can be a problem if someone is not happy in love and things are often sour and you can no longer be happy in your relationship
The couple surprised many when they saw their picture, because the woman looking happier than her partner, people saw that and suspected that there might be a problem that made the man unhappy in the picture.
If you take a good look at their picture there is nothing wrong or suspicious but one Facebook user suspected that the reason could be that the woman forced the man to wear a T-shirt with the woman's face on it.that's why he looks so unhappy and uncomfortable.
In my opinion, it looks like this man doesn't like this T-shirt, it may make him lose his dignity as a man.we know some of his friends when they see him wearing this T-shirt they can turn him into a joke, as if he's is controlled by this woman
We know men love to be respected and they don't want their dignity to be tarnished.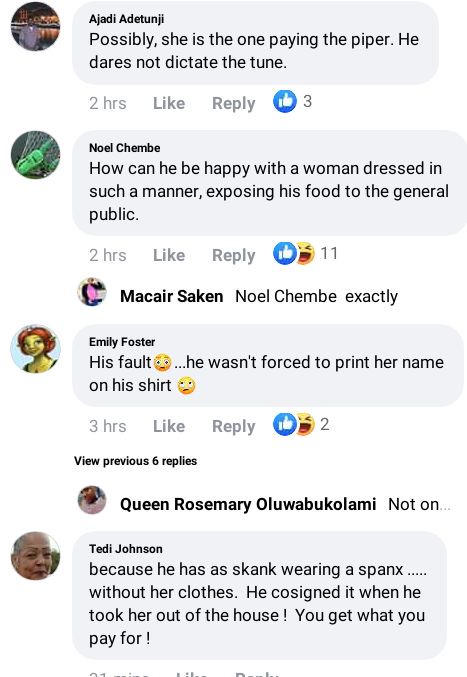 Content created and supplied by: Candylee (via Opera News )