I'm a guy age 33 based in Cape Town, my parents are married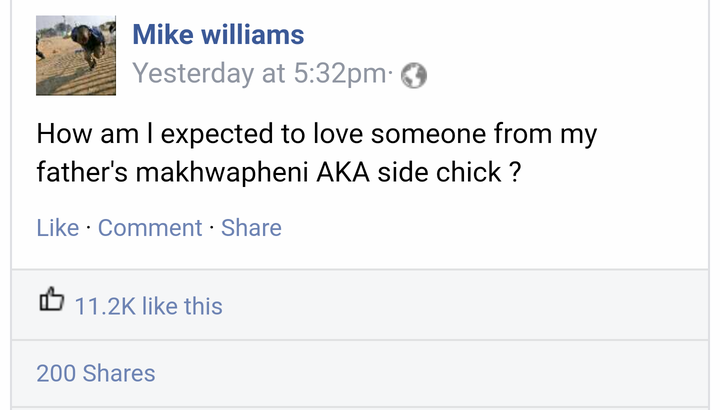 It happened that my father has a child outside of marriage, well we only knew about that few years back. Apparently some family members knew about her. The issue that I have is she followed me on Facebook. I did not know her the immediately when I discovered that I blocked her
She is trying so hard to have this so called relationship. I'm not about that, to me she is a reminder that my father had an affair whilst married with my mom
She has no place in my life, I don't hate her bit I feel nothing. Besides would it even make sense getting along with someone who was conceived from a side chick.
I'm tired of avoiding the issue I feel like it needs to be addressed because she has a habit of trying to get close and we not going to work. If she wants a relationship with her father let it be but I have no interest
What drove me to write here is that she sent a text telling me she is around Cape Town, with work would like to see me. I don't know how to respond without being straight forward.
How do I handle this .
Content created and supplied by: WeOfferNews (via Opera News )