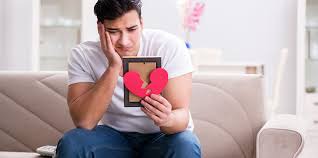 Being in a relationship can be quite tricky especially when the two of you are in a distance relationship so here are some few tips on how to ride this ship out and kill the distance before it kills your relationship. 
Below is a list of the seven (7) tips you need to follow in making your man miss you more and in turn strengthen your relationship.
Stop initiating communications
Don't be the one always reaching out, starting conversations, texting him or even calling. Let him send a holla or a call your way first if you want him to miss you because you always communicating first will not work to your advantage instead it might seem like you're all over his gap like a fake tooth.
Give him something to miss
This can simply be done by being the woman that he fell in love with. Give him that feeling that he cannot get everywhere else except in you.
Limit your availability
This can be in a sense that you should not always be submissive. Stand your ground when you feel like what he's doing is against what you believe in. In essence what I am trying to say is don't be a "Yes Sir" type of girlfriend.
Also, this can be in a sense that you shouldn't always be quick to answer his texts or cellphone every time he calls. This gives him the idea that you are always waiting on him to communicate. Show him that you actually have a life besides being in a relationship with him.  
 Thank you for dedicating your time to read this piece. Hopeful;ly these tips work out for you as much as they worked for me.
Content created and supplied by: She_King (via Opera News )