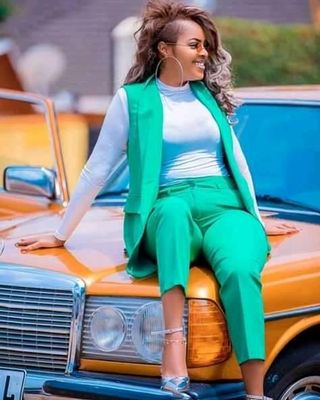 Source: Facebook stories. Com
I married my best friend, the man I was in love with for 11 years. But our marriage barely lasted a year. I caught him cheating on me with not one, but multiple women. We were in a long distance relationship for several years before living in together after our engagement and marriage.
If I didn't have evidence of his infidelity, nobody would have believed that he would do such a thing because he is so charming, and great at his job as a doctor.
The first time I discovered him sleeping with someone else, I actually forgave him. Despite people telling me to walk away, I didn't want anyone to morally police my marriage. I believe you need to see the context of the infidelity, and if the person is willing to put in the work and make amends, you should definitely give it a chance. And I did.
But a month later, I discovered that he had been living a dual life, hiding the full extent of his actions from me, and that he never respected me to begin with. That's when I decided I am done.
I am often blamed and criticized for not being able to make my marriage work. People often tell me that maybe I didn't keep him happy in the bedroom, that's why he strayed.
My ex husband actually had the gumption to tell this to me on my face "I felt betrayed by the fact that you were not a virgin when I met you, that's why I decided to cheat", even though he knew everything about my past, and decided the right time to tell me that was after three years of the relationship and our marriage, when his cheating got caught.
One of my aunts said to me, "Tell me what is feminine about you? There has to be something feminine about you for a man to like."
And then my mood disorder was to blame even though I had been through therapy and medication for the last three years.
The truth is,
marriages may not last these days because women are refusing to accept cheating if the agreement was to be monogamous. We refuse to be abused, and tolerate domestic violence.
These may be extreme situations, but we also refuse to stay in a marriage for the simple reason of not being happy. For the reason of not being heard, respected or paid attention to in the relationship.
Even during sex. Yes, sex is as important to us as it is to a man. A woman's desire exists, even though we pretend it doesn't and we seek out pleasure in exactly the same ways a man does.
I was never coy or submissive in a relationship and I was not afraid to demand what I deserved, and that seemed to be a huge problem.
I remember hating myself for a long time, because of my desire to be vocal about sex with the one I love. I refuse to be a passive player anymore or be shamed for my sexuality.
There was no question of 'where will I go?' Partly because I have a flat where the rent gets paid by the salary I earn with my hard work, and partly because my parents, despite being conservative supported me all through this.
My marriage didn't work because I am desperate no more, helpless no more, tolerant of abuse no more, and can fake no more.
I am a woman and not a doormat.
Though I have my bad days where I wake up crying, I remind myself that the pain is temporary, and though I feel devastated in the moment, it will pass. And life is better now, because I can do whatever I want and be whoever I want to be.
I have been in therapy for a long time, and my therapist was the first person I called the day I decided to walk out. Therapy is non-negotiable, it's an essential need, even if I am low on cash.
My parents are my champions, although my mom is paranoid about what will happen when people find out. I respect her for that, because I know at the core of this belief, lies fear and concern. She's worried about how people will perceive a single divorcee, like landlords who are wary of renting out their places to women like me. I know my divorce is going to stigmatize me. But I am prepared to live as a divorcee rather than be in an unhappy marriage with a double standard sexist dishonest man who wants a servile maid instead of a wife.
I also know that if I don't talk about it, I will keep feeling shame that is not mine to carry. I will feel ugly about something that I didn't do. I am proud that I am single again and could walk out of a loveless relationship.
There will be friends and family who support you. Women can be your harshest critics, but women can be your greatest source of strength as well, especially if they are self-assured and independent themselves.
I'm grateful to have a gang of girlfriends who have stood by me in tough times.
Still, sometimes you have to be alone, and that's absolutely OK. I'm focused on making myself strong, I'm working hard on my career and mental health so that even if I don't have my friends and family around or I have to move to a new place and start again, I will be fine.
Content created and supplied by: Alupheli (via Opera News )