A whatsapp conversation between two friends about a men is doing rounds on the social media.
According to the whatsapp screenshots, this specific man by the name Jay decided to ask the friend of his girlfriend out and it looks like it happened in two occasions.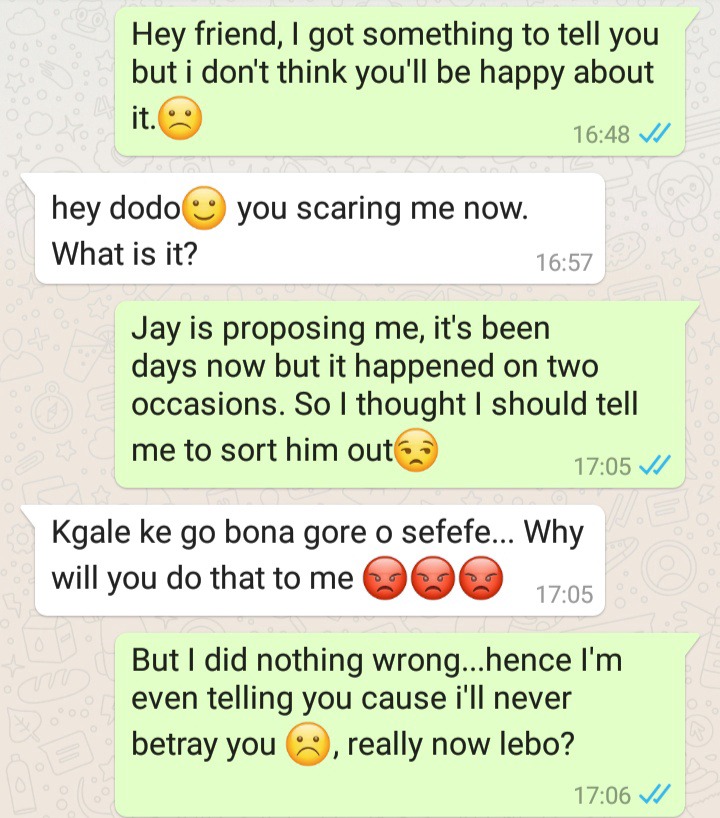 But seems like the friend did not take that well. Why would the friend be bitter on her friend ? because she was just letting her know about what her boyfriend is doing. Do you think she wasn't suppose to tell her? but still even if she were to find out on her own, she was going to blame her to keeping quiet.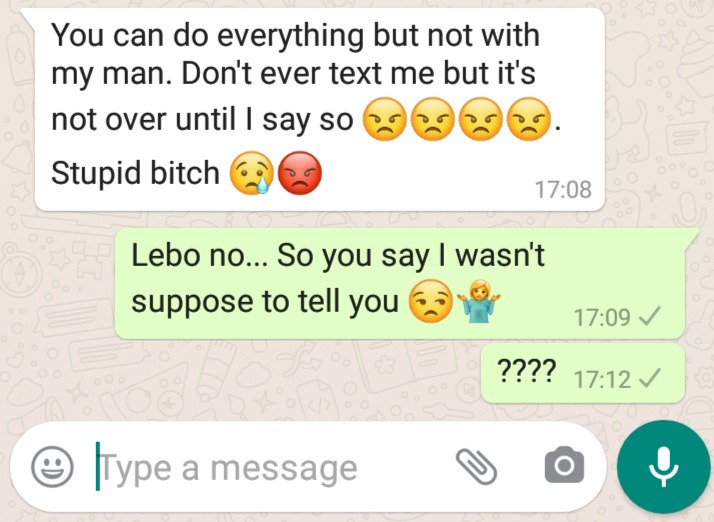 I think that asking your girlfriend's friend out is just a veiled, roundabout way of conveying to a girl that eventually you want to sleep with her, definitely no love there, how do you even get time that point of wanting to date your girlfriend's friend. Sure, you may want to genuinely get to know her, learn about her interests and her life and actually develop a closeness, but the desire to just sleep with her is, I think, the driving force behind you wanting to initiate contact (a date) with her in the first place.
Content created and supplied by: LocalUpdates (via Opera News )