Never rush to propose in public, they will hurt u. The thing is some girls love u but they don't see themselves getting married to u, they just love your company, or seeing you around them. Or maybe we should talk about getting married before proposing to see their reaction. I mean being put on the spot for a LIFE changing decision is not nice at all. So talk about it and see if your partner likes that idea.
This guy thought it was time for him to ask his girlfriend to marry him. But things didn't go as he thought. The guy decided to kneel and ask his girlfriend for a hand for marriage at the Mall. Everything ended in tears as the lady started to swear at the guy tell him how can he propose while he is not working.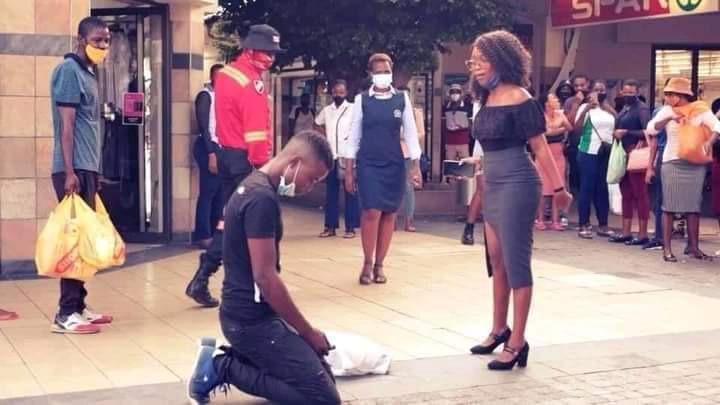 Many people were watching and laughing while the guy is on his knees crying. Some guys came to him and started to comfort him. The lady left the guy there after telling him to go and look for a job.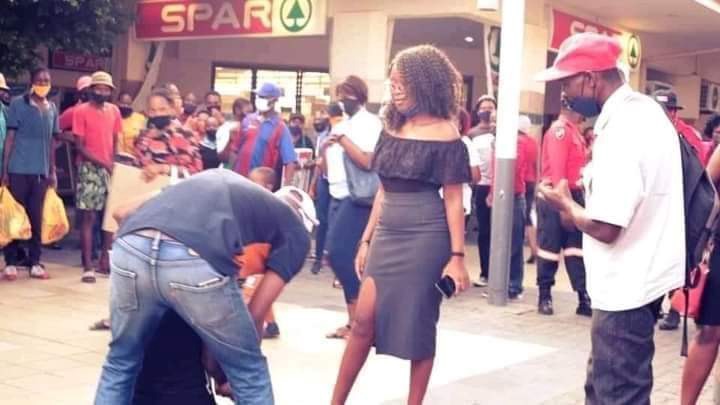 I think most of these gents proposing publicly are those guys who messed up and got caught and they are thinking this will fix things.
https://twitter.com/AdvoBarryRoux/status/1359888402238353411?s=19
Content created and supplied by: ThabiEntertainment (via Opera News )