Serving in the house of is good but seeing your wife attending almost every service and having uncountable meetings with the man become questionable or suspicious
It is a sad truth that most men of God are enjoying other mens wives in the church. My wife has been attending many services with the pastor sometimes it is whole night prayer or something. I haven't been much active on other services besides the main Sunday service but my wife tend to enjoy or being very interested in weekdays services.
It is heartbreaking that the truth always find its own way of coming out, my spiritual leader has been doing the deed with my wife during the so called church services. She's been lying all along and the man of God has not only laid my wife only but also other women too from the church.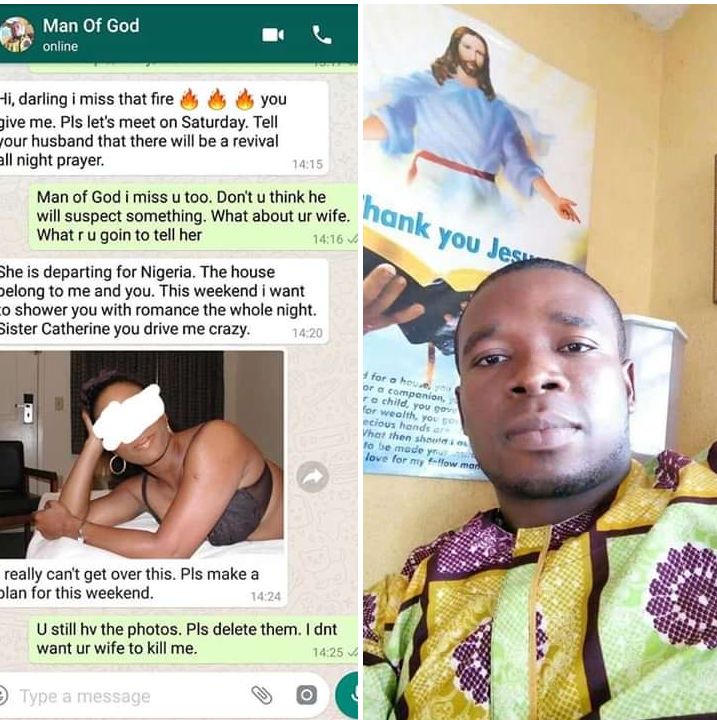 Many marriages are falling apart because the partners are submitting the fruit to other people's partners or pastors only to find that they are being used, played and deceived with no serious intentions about their so called relationship.
Men of God are busy messing up your wives while you are too busy or focused on your work. You guys need to make sure wives are well taken care of and are busy to avoid unnecessary meet up with fake man of God who don't have pure intentions of serving our Lord with purity.
Content created and supplied by: DuduzileCynthia (via Opera News )