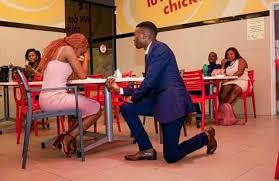 We have so many beliefs in this world and one of then is knowing what to do at what time and if it is the right time to do what you are supposed to do when it comes to marriage proposal, As Africans, we are a very diverse country and .we have different cultures, Now, there is a western way of doing things and a cultural African way of doing things.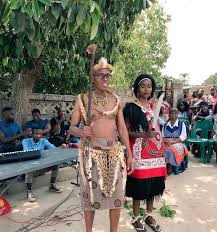 Lets talk about the African way how things are expected to happen, In An African culture , a man is supposed to ask for a woman's hand in marriage by first paying lobola to the girls family then a ring follows, as much as most Africans have adopted the western way of doing things, that is where things will now start turning sour for some people, Isn't it that In our African culture we known things to be done culturally, a man has to pay lobola first then propose later, if a man proposes with a ring first before paying lobola, the woman's family will take that as a way of disrespecting them and it will not end well for the man, he will be made to pay damages for taking their daughters hand in marriage without their permission, but nowadays it has become a normal thing for a guy to just propose first.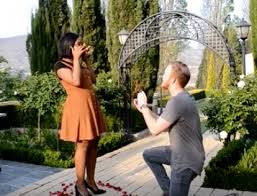 Honestly most black people have rather some claim that most black Africans have lost their roots and started following the western culture, although a surprise engagement is nice, maybe if a guy is planning on proposing someone's daughter, he should at least ask for permission first from the parents knowing very well that a letter of marriage shall follow immediately after the proposal so that everything can go smoothly.
In the western way, things are seen as romantic and a proposal is what every woman dreams of because women have been brainwashed to believe in what is most popular, what is trending most and since the world is changing, so are the people and how things are to be done, what we don't know is that, will the world end up functioning the same, is the black culture slowly fading away as years are passing by, will Africans end up doing the western culture fully in the next coming years, does it mean that African culture will be nothing but a history and our future generations will now know the culture practices by learning them at school?
WHAT IS YOUR TAKE ON THE ISSUE OF LOBOLA OR PROPOSAL FIRST?
PLEASE LET US KNOW WHAT DO YOU PREFER FIRST AS A WOMAN AND WHAT WOULD YOU DO FIRST AS A MAN.
Content created and supplied by: Secret-Agent (via Opera News )