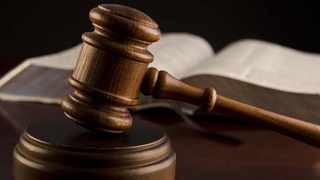 Some judges doesn't have sympathy at all. What kind of court allow a man to pay 96 percent of his salary towards mantainance fee? Yes children must be maintained, but this court order is insane. This man also has his life to live, how does the judge expect him to only use R1 185 out of his salary of R29 110. He can't be working very hard only to survive throughout the month with peanuts.
He might be maintaining his children but this is equal to abuse, who is standing up for men when they are being oppressed? We are living in a society where it is okay to watch a men suffer, where are their right?
What Mrs 'Former wife' demand is too much from this man. He might have declined your chances of getting married in future, but he's not your money machine. He might taught you to be a comfortable housewife, but it's time to get out of your comfort zone, don't be a heartless woman? What would happen if he's to take another wife, will they live on that peanuts you are leaving him with?
On top of that you have the audacity of taking him to court for being short of R6000, where is your heart. The man explained that he's affected by covid-19 just like everyone. But you don't have sympathy, you wants to get him arrested for not paying the full amount. He made you unemployed housewife, but it's time to be employed mother now. Stop making excuse and make demands. Big up to the judge who declined your application and ordered you to give him a break.
https://www.iol.co.za/pretoria-news/news/give-him-a-break-judge-says-as-ex-wife-claims-96-of-divorced-fathers-pay-e27a26cb-8037-4405-b6d0-0fe61a706b25
Content created and supplied by: Trustworthynews247 (via Opera News )