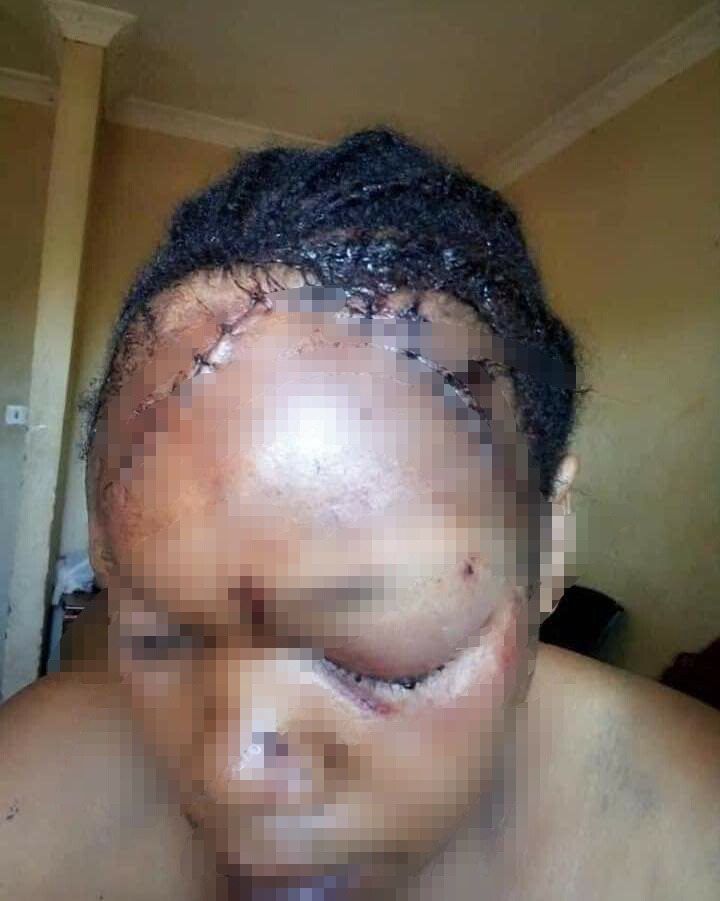 Source :Yamina beauty saloon (Facebook)
It always breaks heart to see women going through such pains every single day in the hands of those they love.Cases of women being beaten are reported everyday.
Recently a picture has been trending of a woman who is seen with her face being reaped off and with so many stitches on her damages face.It is said that the woman was beaten up by her husband just a week they got married.It is not revealed what was the reason for the man to do such brutal thing to the woman.
Eventhough she might have done something to him but no one is entitled to do such evil act to anyone especially to a woman you claim to love.We are fight Gender based violence every single day as the number seems to be growing everyday.
Women also need to learn to leave a relationship which is not serving them happiness.They should know that once he does it once he will always do it.Learn to leave when abuse starts.
Content created and supplied by: Divhazwothe (via Opera News )