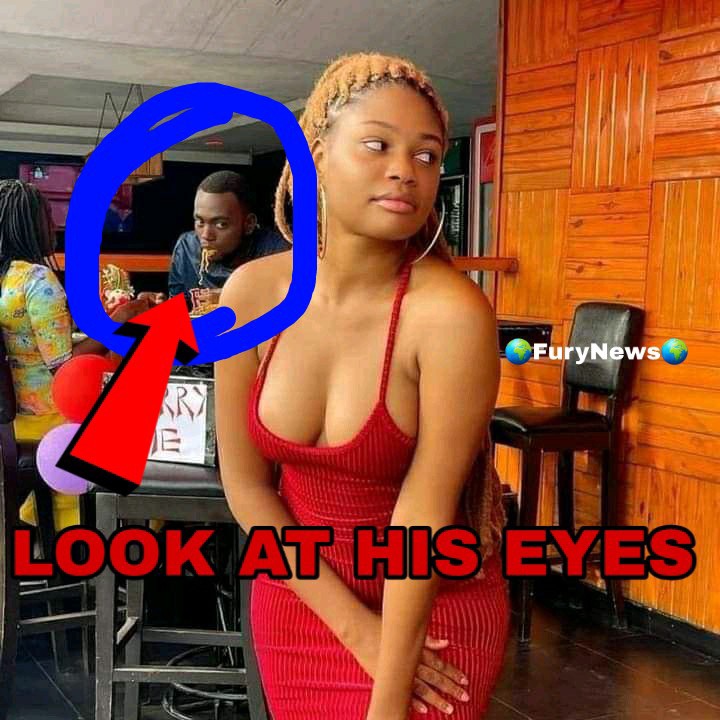 What the man on the picture is doing is very funny and many other men can relate to what he is doing. We can all see that this lady in a Red dress has no idea of what is happening behind her as she is just posing for the camera.
Behind the lady in a Red dress there is a man who I think is on a date with his girlfriend or his wife. As the lady is busy posing for the camera, the man behind her cannot take his eyes of her. What this man is doing has became a common thing in this world that we live in. Men just drastically look at women's behind and most women are uncomfortable when they notice what men do behind their backs
Other Ladies cannot tolerate it when their men are looking at other women when they are with them. Men should stop doing this thing for the reason that it makes women feel unsafe and uncomfortable.
As a man is busy staring at a woman and the woman feels uncomfortable, women know that the man may be planning to do something horrible to the woman.
Content created and supplied by: FuryNews (via Opera News )