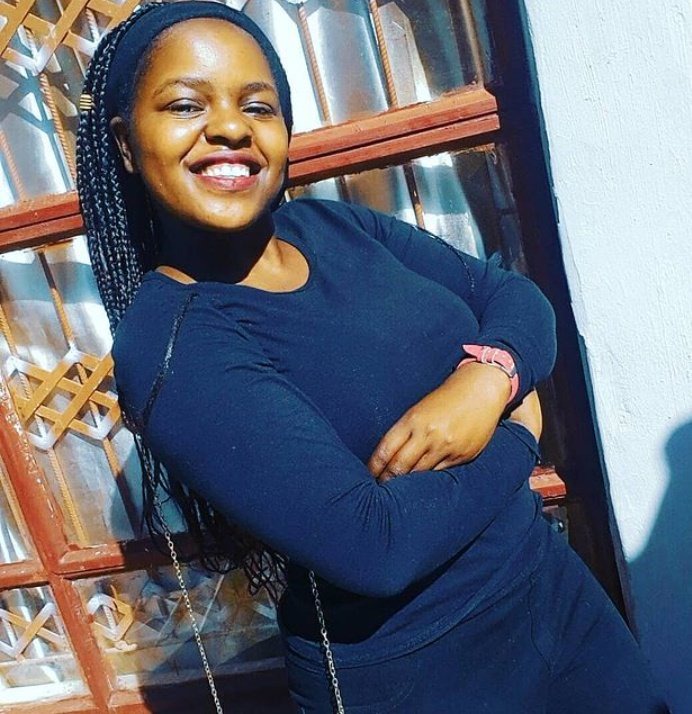 The women in distress vented on social media that she found a boyfriend on top of another woman, when she went to surprise him with a gift because he had gotten a new job.
Guys, I went to my Boyfriend's place because I wanted to gift him with wrist watch because he Got a new job guys , I found him on top of another woman, guys I'm not breathing.
I fainted Five time and I did that "Run , run simba And never come back with the watch on my Hand"
A lot of people on social media advised her to do the same thing first to call the boyfriend and then have someone over so that they can find her in that compromising position, but apparently there's a Chinese proverb that teaches a good lesson in that regard about seeking revenge.
That's why one Chinese proverb says "When you seek revenge, dig 2 graves, 1 for yourself." 
So I guess the women only has to suffer in silence and then move on with her life and not try to do any revenge on the boyfriend in in an attempt to hurt his feelings, there's another proverb that speaks to in many cases that goes this too shall pass.
It is a good proverb that defines how time heals all wounds so one should forgive and try to move on and forget the whole incident that it ever happen it's easy to forget a lot of people nowadays, and when enough time has passed you will only remember them with fond memories especially after sharing the experience with a lot of people.
https://twitter.com/Witness75715536/status/1357675698660458499?s=09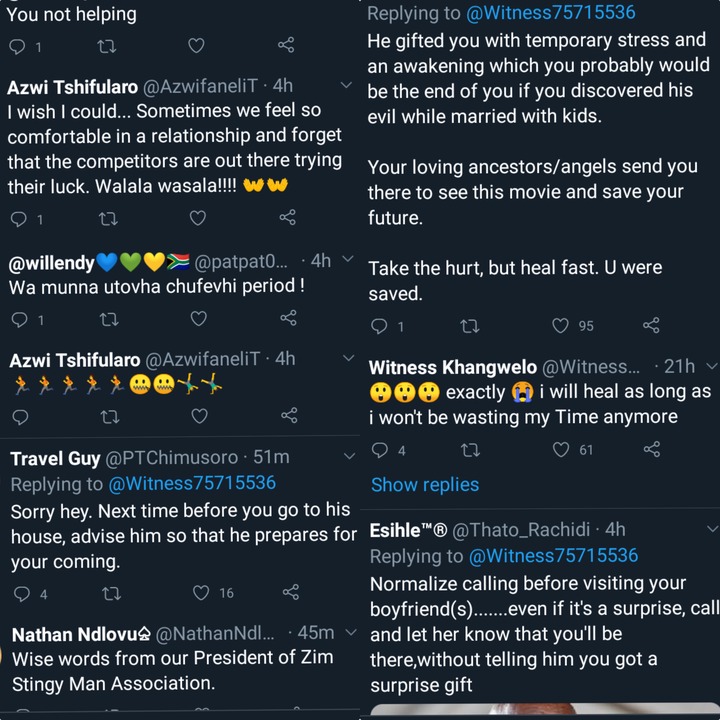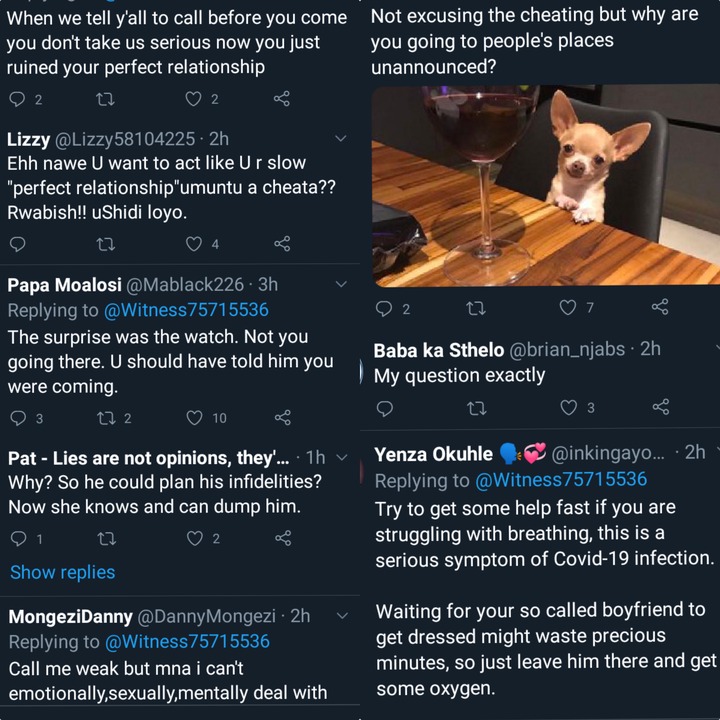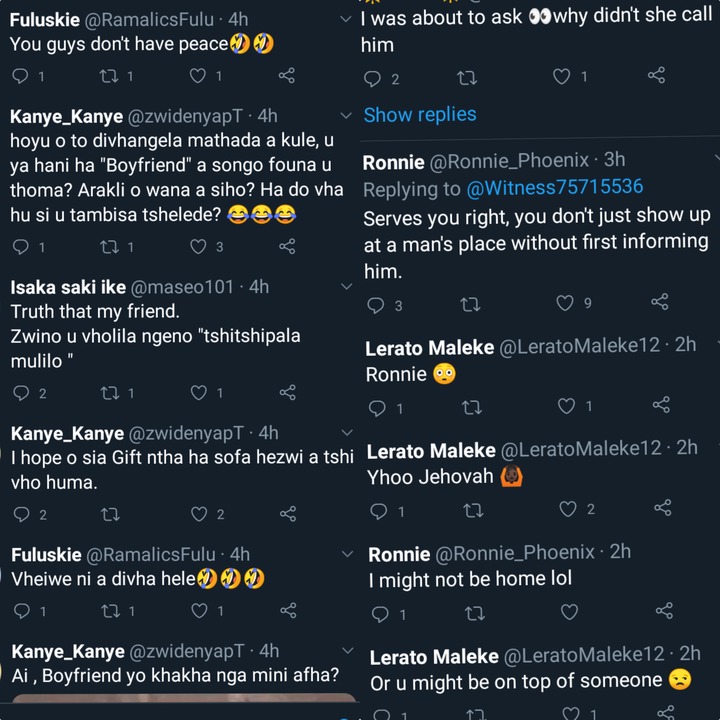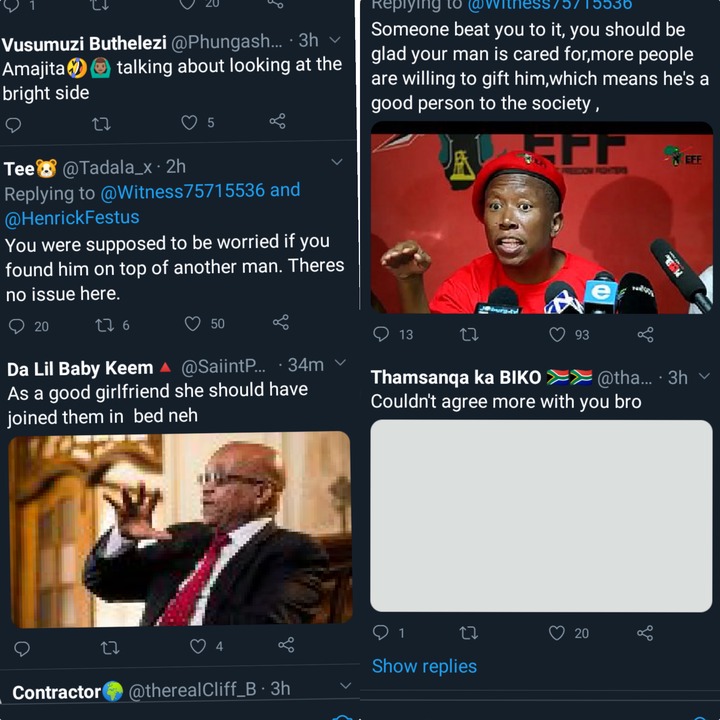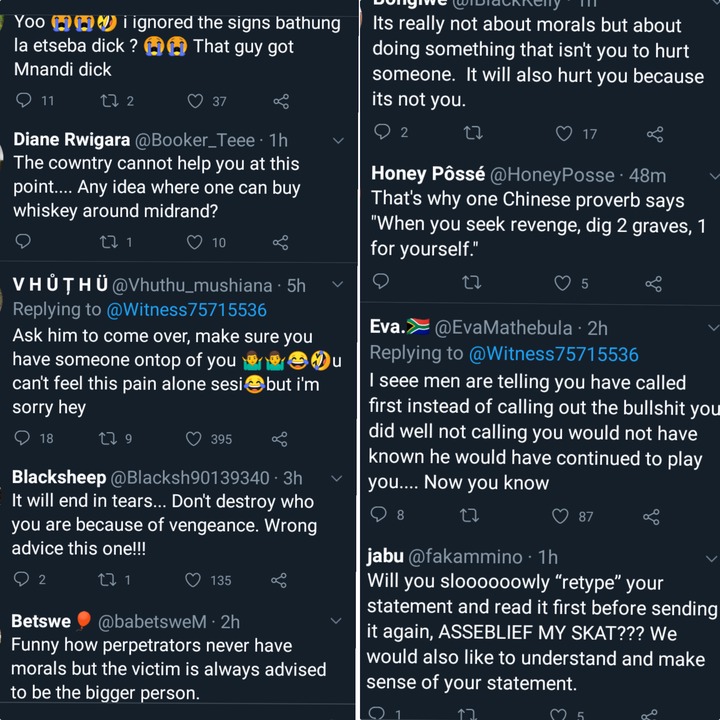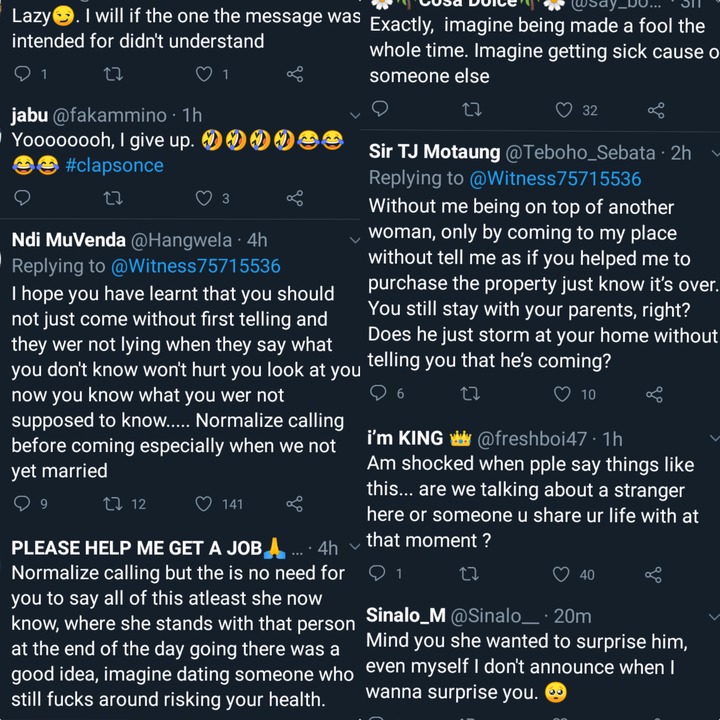 Content created and supplied by: Heist.money (via Opera News )