This video that is currently trending on social media is very very sad, particularly during the days leading up to Valentine's day, this is supposed to be a time for celebrating love and lovers.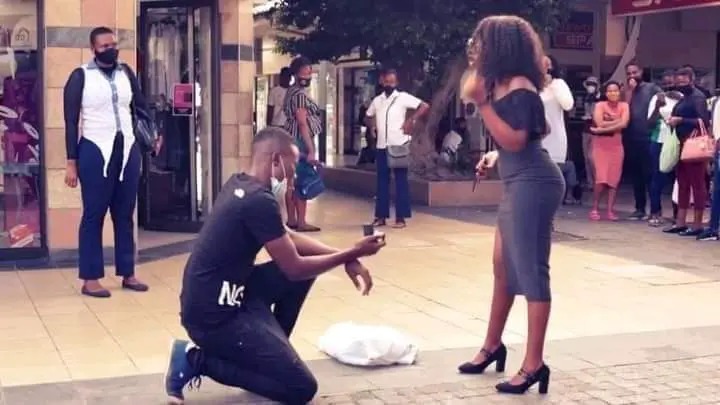 However, unfortunately for this unlucky young man it all ended in tears after he got down on one knee in the middle of a busy shopping center to ask his girlfriend for her hand in marriage but she said no.
The rejection is bad enough, but unfortunately things got even worse when she to him the reason she is not accepting his marriage proposal.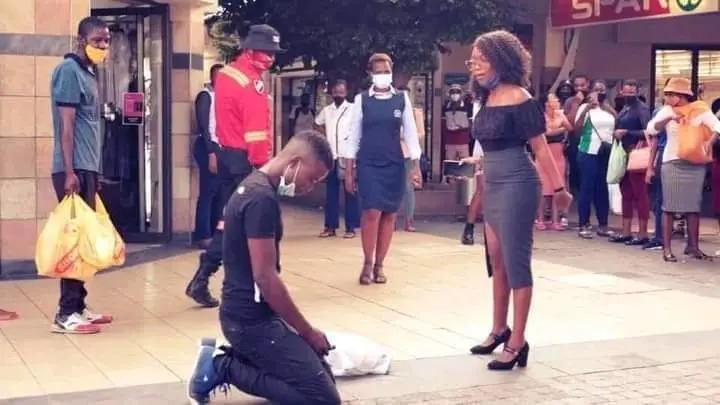 In the video that is being shared on every social media site, the girlfriend can be heard saying "how can I marry you when you are unemployed?" (In Sepedi), Ouch.
Towards the end of the video the guy can be seen still on the floor crying, and she can be heard yelling at him and asking him to stand up, while strangers try to intervene, very sad.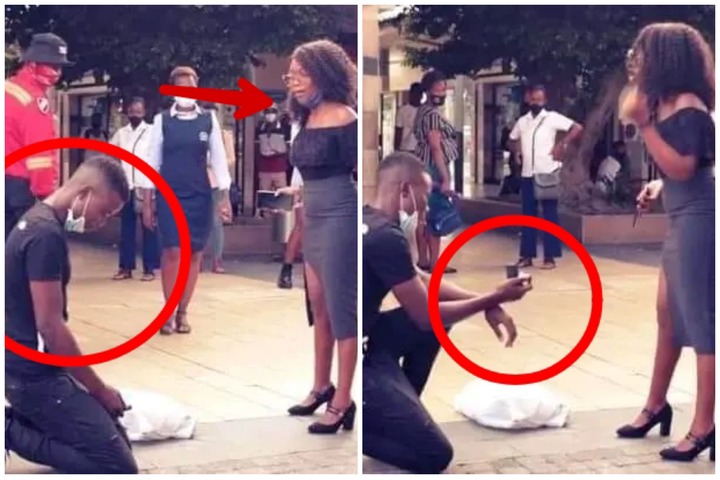 This is a situation no man wants to find himself in, but god forbid, what would you do if you ever find yourself in such a situation in front of people in the middle of a busy shopping center?.
Sources References | Facebook.com | Twitter.com
Content created and supplied by: Premier-News (via Opera News )