being a man can be a different definition to many and it can mean many things to men. Being a man can mean providing for one's family nd getting them all that they need.
Or it can mean getting a job and being the head of the family and making sure that everyone is safe at all times. Though sometime we may take them for granted we all need men in our lives for different roles.
Statistics have shown that a lot of things no longer operate the way that things used to operate. When a man was expected to supress his feelings and aloways provide for them.
Now men can talk abput the issues that they are facing and the issues that they have with a lot of different people and organisations. and it has been found that more and more men are getting depressed for different reason.
1 Women, women who depend on man and don't care about the cost are the biggest reason that men are getting depressed as they don't care how they make money or where they get it from they just want to spend it.
2 Friends, friends who are either rich or have a different standard than you do can be a cause for depressing as you feel the need to always keep up with them.
3 Family, they are the one thing that you can not change and they are always dependent on the only bread winner in the family.
4 Unemployment, is the biggest chanllenge that men face all the time as they try to provide for their families and their girlfriends. unemployment is one of the biggest reason that man are getting depressed as they worry all the time about their families
5 Lifestyle, keeping up with a life style is very expensive and the more you want to keep up the deeper you dig yourself into a grave.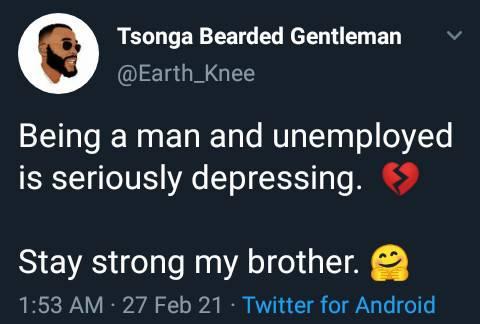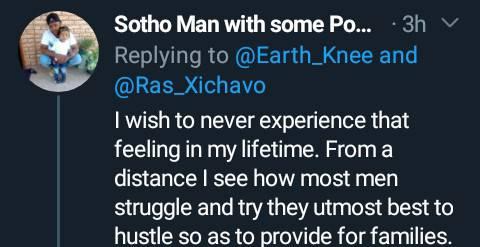 Content created and supplied by: FaithFezeka (via Opera News )