I wouldn't have been happy either, maybe the guy thought you all had somthing serious going on.
Consistency is key. Also you guys should not look at each other's status if the results are spite.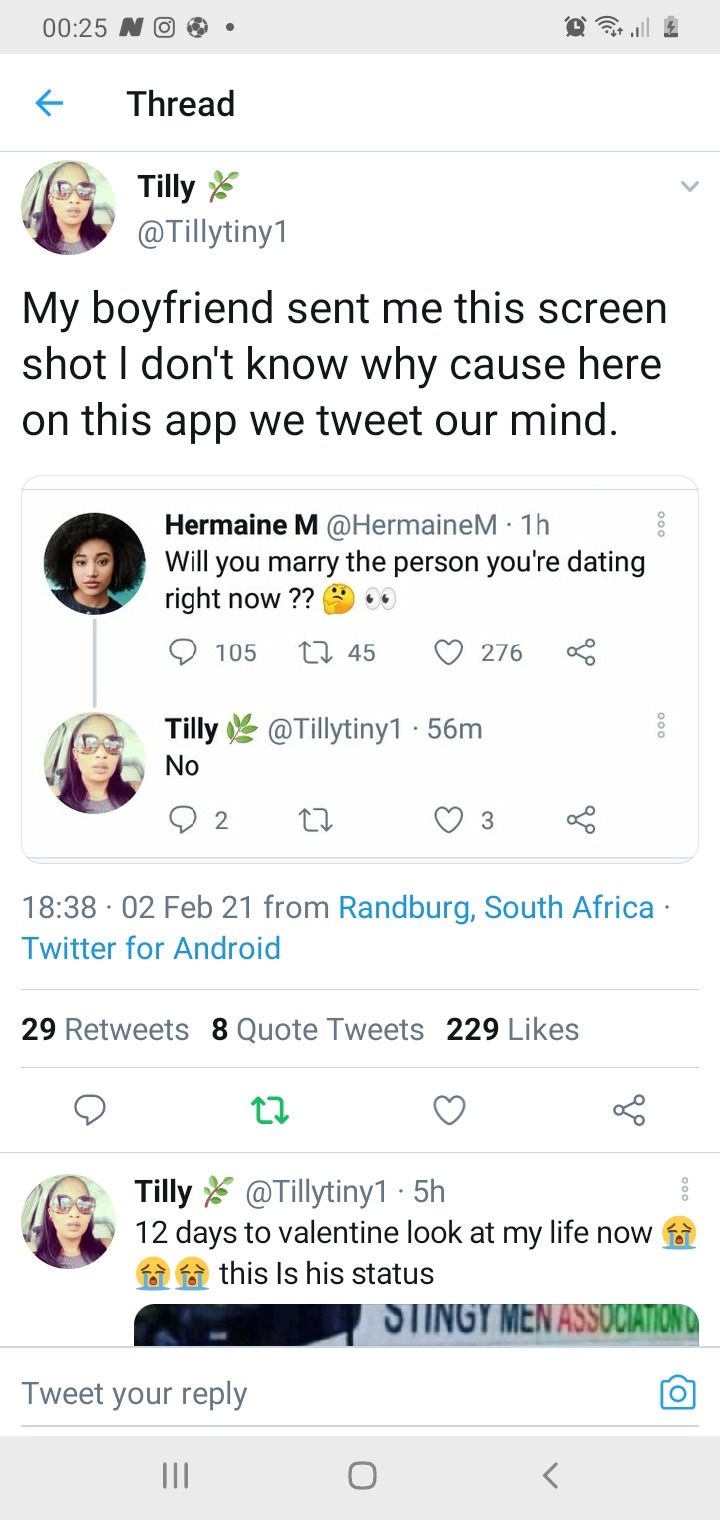 Might have been you just speaking your mind but stuff like that hits a spot, the thought that you don't see a future like that with him makes him wonder.
The fact that he's still your boyfriend speaks volumes about his self esteem, or lack thereof.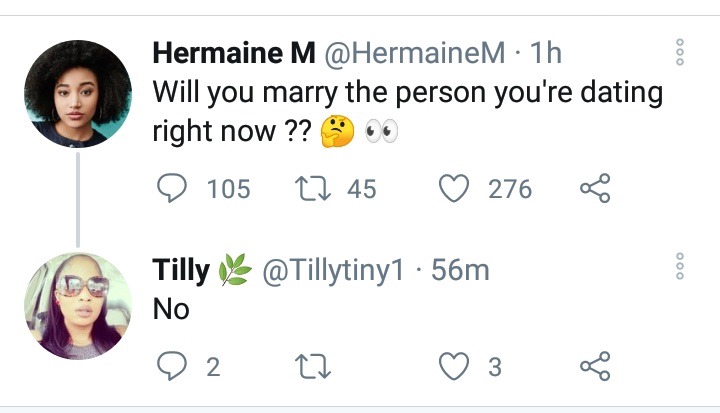 How she treats you is how she feels about you.Don't try to make excuses it's simple. if she acts like she don't care,she don't care.
I hope he broke up with you if he was serious about the relationship otherwise he shouldn't have sent you the screenshot.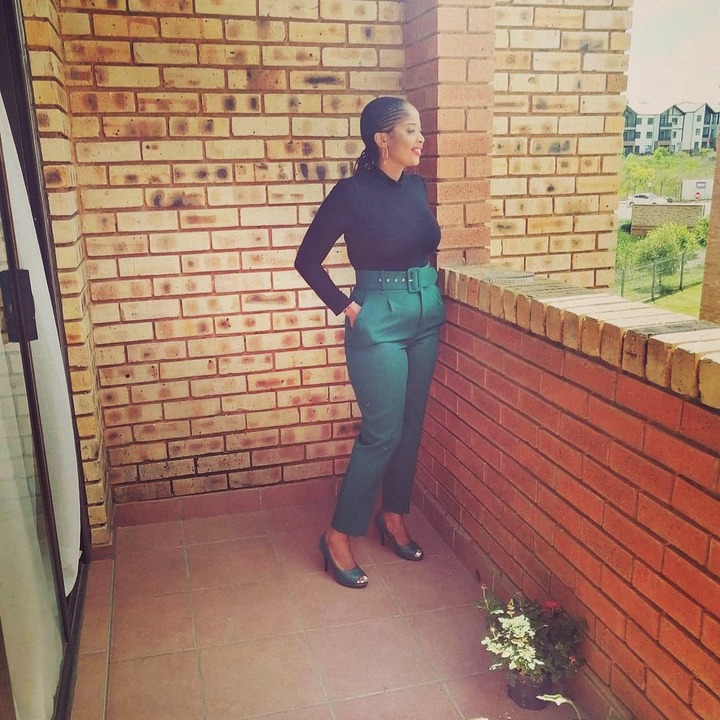 Honestly i don't blame the guy because to him it seems like you're using him to achieve your goals after you'll dumb him.
Yoh! just like that, some things are better left unsaid, rather just let the actions show.
Dont stress its valentine's day anxiety. Men go through it every year, they pick something make a fuss about it and stay angry for atleast 3 days after valentine's. They return and joke how stupid they've been. All is forgiven and the relationship reset.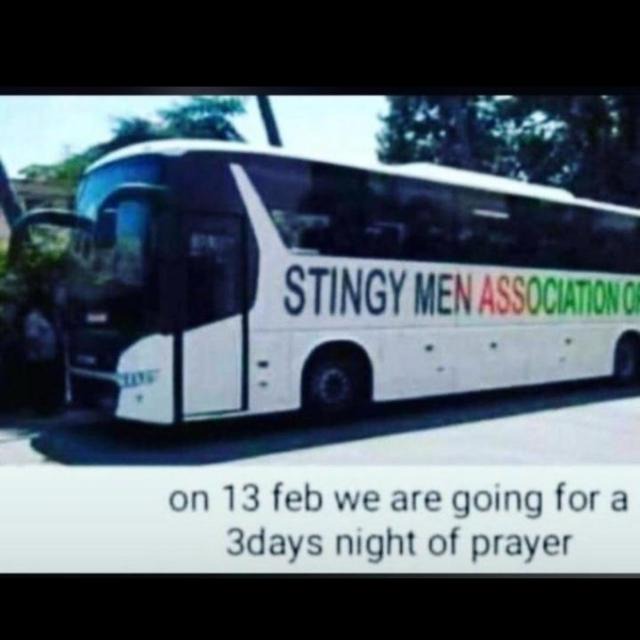 Content created and supplied by: BSM_NEWS24 (via Opera News )