Social media for most people is a place where everyone believes that you can share everything. And of which is not true, there are somethings people should and shouldn't share on social media. Because people have different opinions as some people will approve and some will disapprove. And that can be a bit offensive for other people.
A picture of a one-year-old boy who put a puppy in a fridge that got people fuming. This happened after the mother told him that nothing is for free, he must start working and he must also put something in the fridge.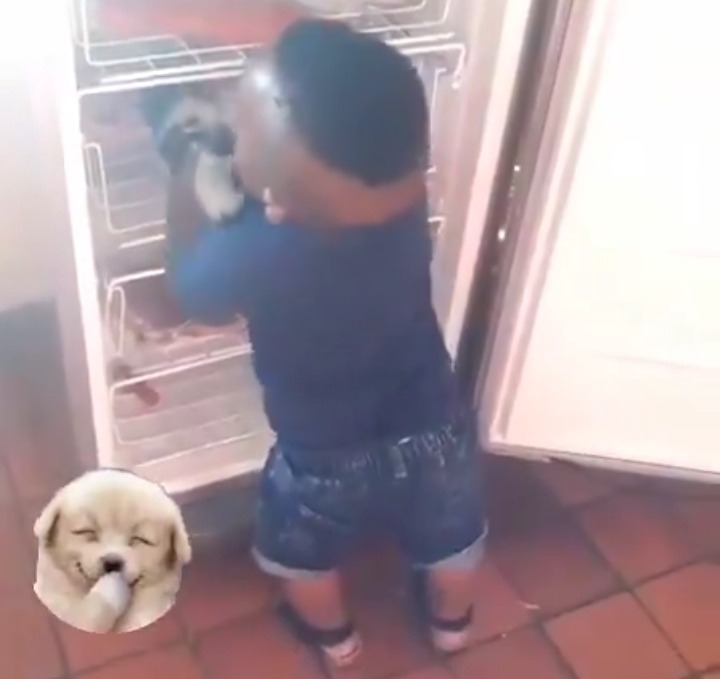 Without any waste of time, what the mother took it as a joke, the little boy thought it was the right thing as his just one year, the little boy obeying his mother's command he did as he was told. But unfortunately taking the wrong decision unaware because his young.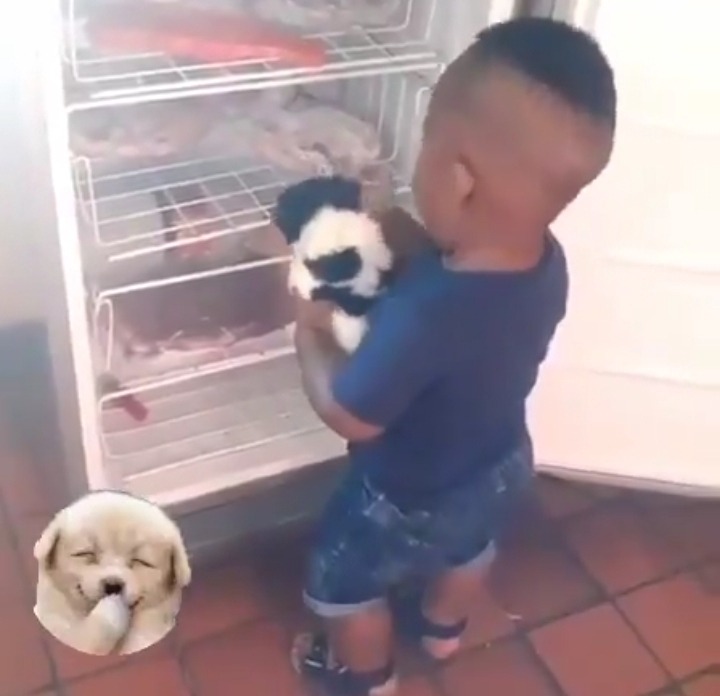 As the mother probably thought it was adorable and decided to share the video on social media expecting people to react positively to the video it was the other way round. People were not pleased with all as they felled that what this woman did was just wrong, to allow his son to do that to the poor puppy.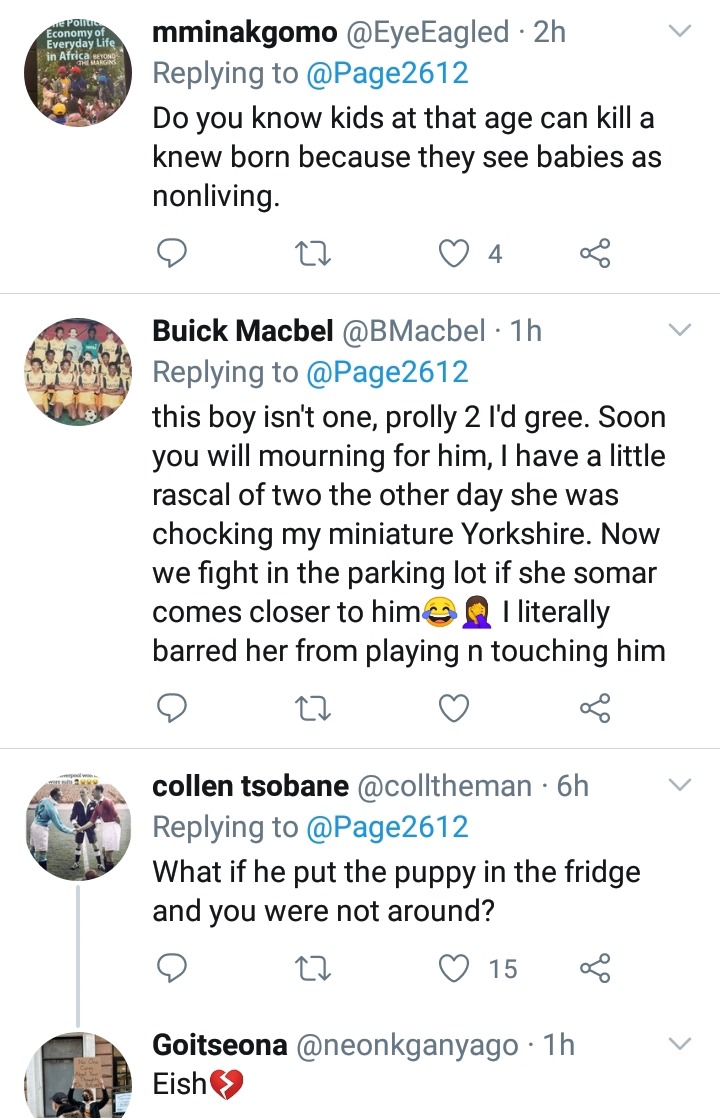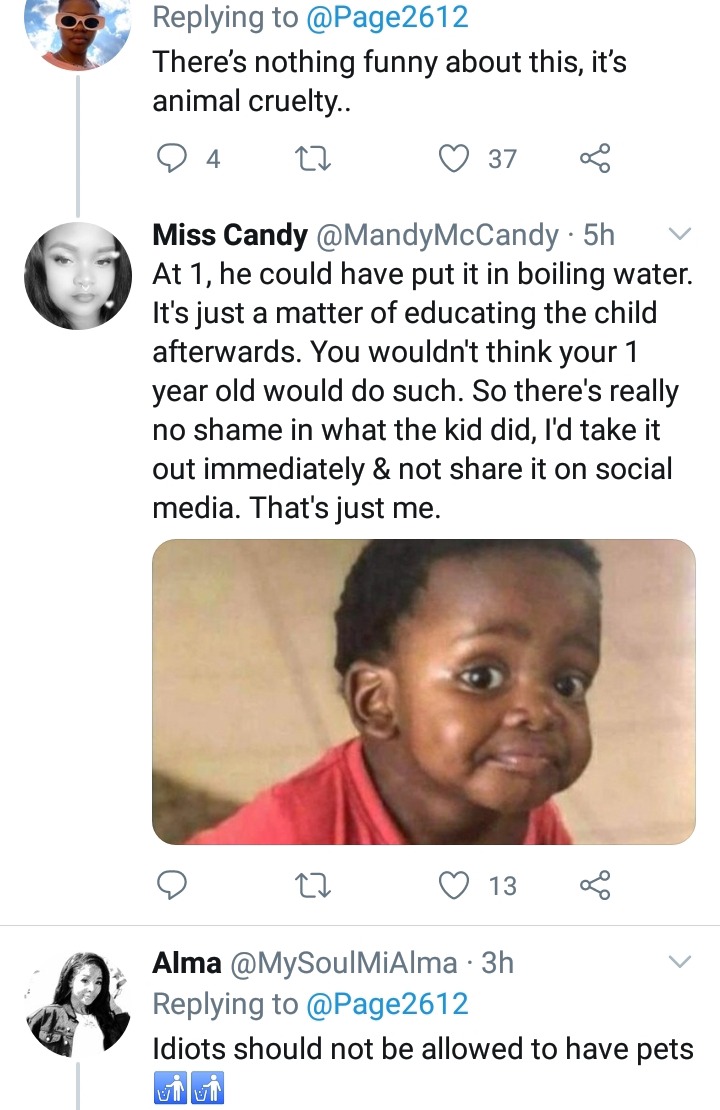 Next time he might do worse like even put the puppy in boiling water, or even put it in a fridge without anyone noticing because the first time, because one thing about babies they don't mind doing something repeatedly, more especially when parents find it funny they do it again.
What was meant to be a joyful day for the little boy and the mother turned into discipline, people should be careful what they post on social media, not everything you post will be approved.
what do you think about what this woman did? Please leave your comments below
Don't forget to like and share
"Source"
https://twitter.com/Page2612/status/1363111166470483968?s=19
Content created and supplied by: JBMBAMBO (via Opera News )