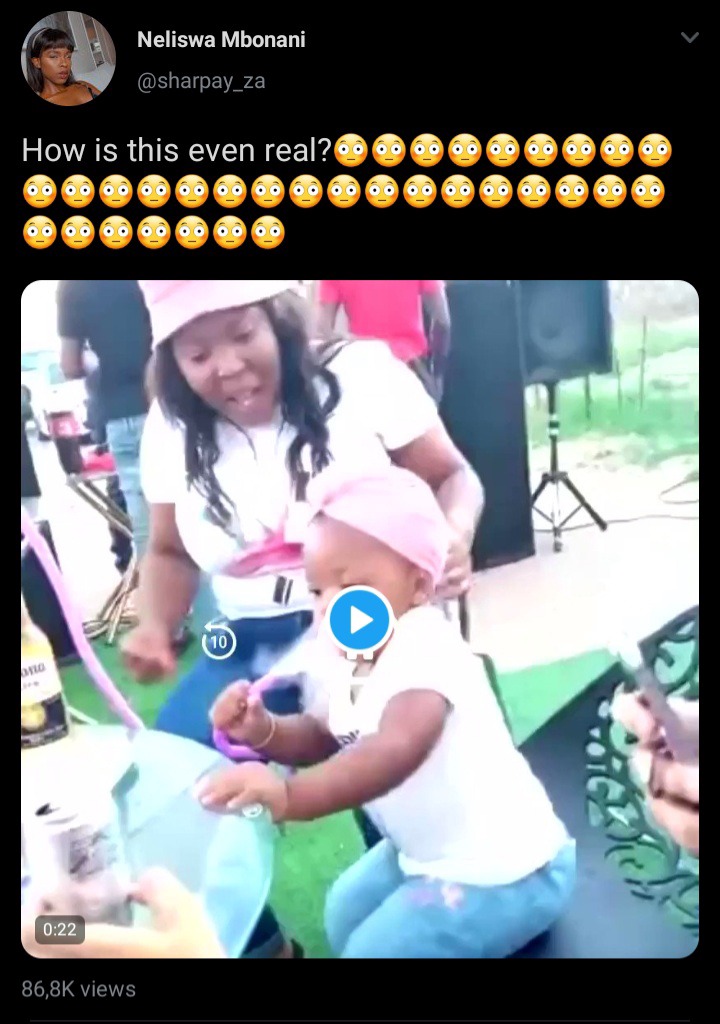 This video was taken in a park like place, it looked like there was an event. There were quite a number of people at the venue and there was hubble bubbly, along with alcohol.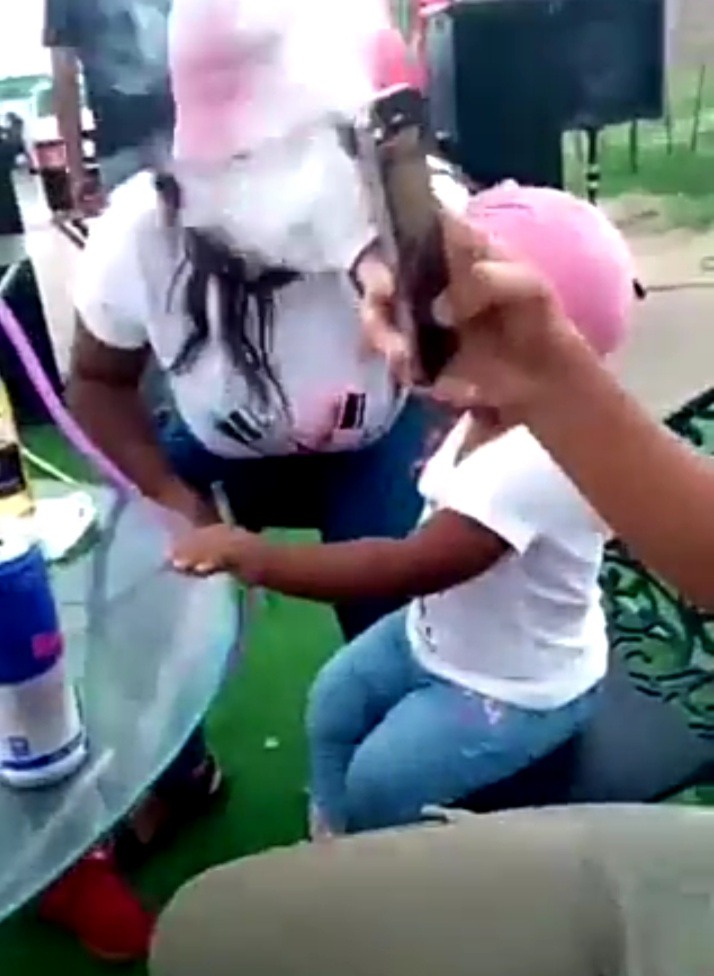 The woman in the video, decided to show the young girl how to smoke hubbly. After doing so, she gave the hubbly to the kid. The kid tried smoking the hubbly, the woman then gave the kid a Corona cider.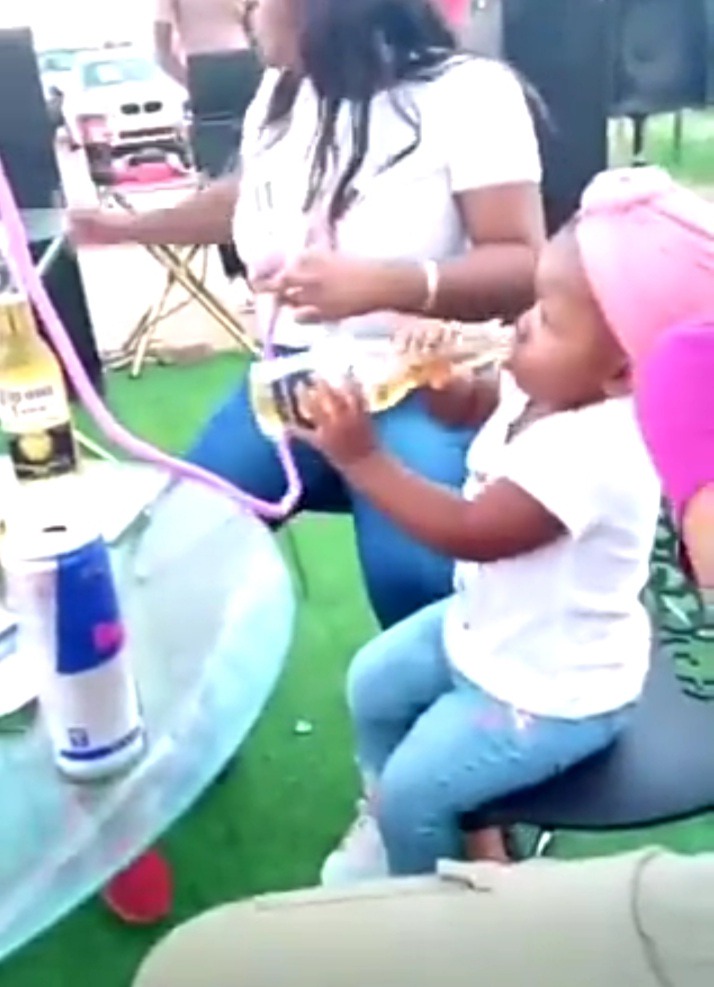 The kid drank the cider, the person taking the video was laughing when this happened.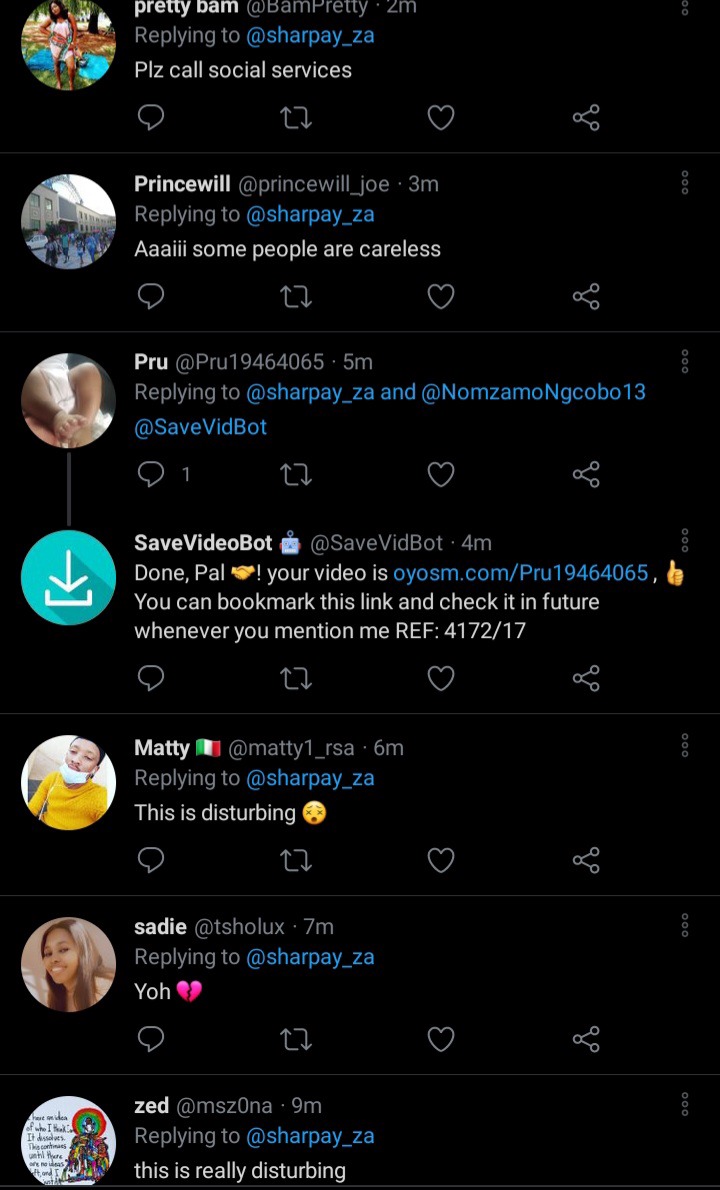 The video is found disturbing to a lot of Twitter users, they even feel like they should be arrested for doing that to the kid. @BamPretty tweeted "Plz call social services", @princewill_joe also tweeted "Aaaiii some people are careless"

People felt like that was too much because a kid drinks and takes everything you give them. @DitsekeMpho tweeted "She must get arrested, even the ones who are laughing and ones looking. Ha ba tshwarwe Kaofela. (They should all be arrested)"
To watch the video, visit this link:https://twitter.com/sharpay_za/status/1361406228400857094?s=19
Do not forget to mask up in public places, sanitize and keep your distance. Be safe.
Comment, Like And Share!
You Can Follow For More Content
Content created and supplied by: Samshady (via Opera News )