Money is problematic enough when you are alone and single. More stressful when you throw another person in the circle,things will start getting dicey .
Money, besides that most want to believe that "love conquers all", really is important and matters in a relationship. Love might definitely conquer all but remember that love needs a shelter over its head and definitely not going to put food on the table and having you discuss uncomfortable conversations about finances.
Relationships should be equal and that implies different needs to different individuals. Equal doesn't necessarily mean 50/50 split. It's an impossible reality. 
Knowing your long time partner's earnings is important especially when you have been together for long and planning to move in together. You don't want want no surprises of your partner being suddenly broke. It's absolutely okay to support your partner in trying times but not get up to a partner that wants be taken off and doing nothing.
And as much as many want to avoid it. Going out and having fun with your partner is important. You also need need to be pampered time and time again . And that needs money .
But lastly be able to communicate with your partner with the finance in the relationship.Both needs to be able to control the functioning of money in the relationship so you don't find yourselves fighting about how other spends money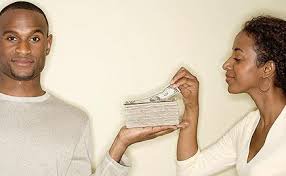 Content created and supplied by: Promise_S30 (via Opera News )